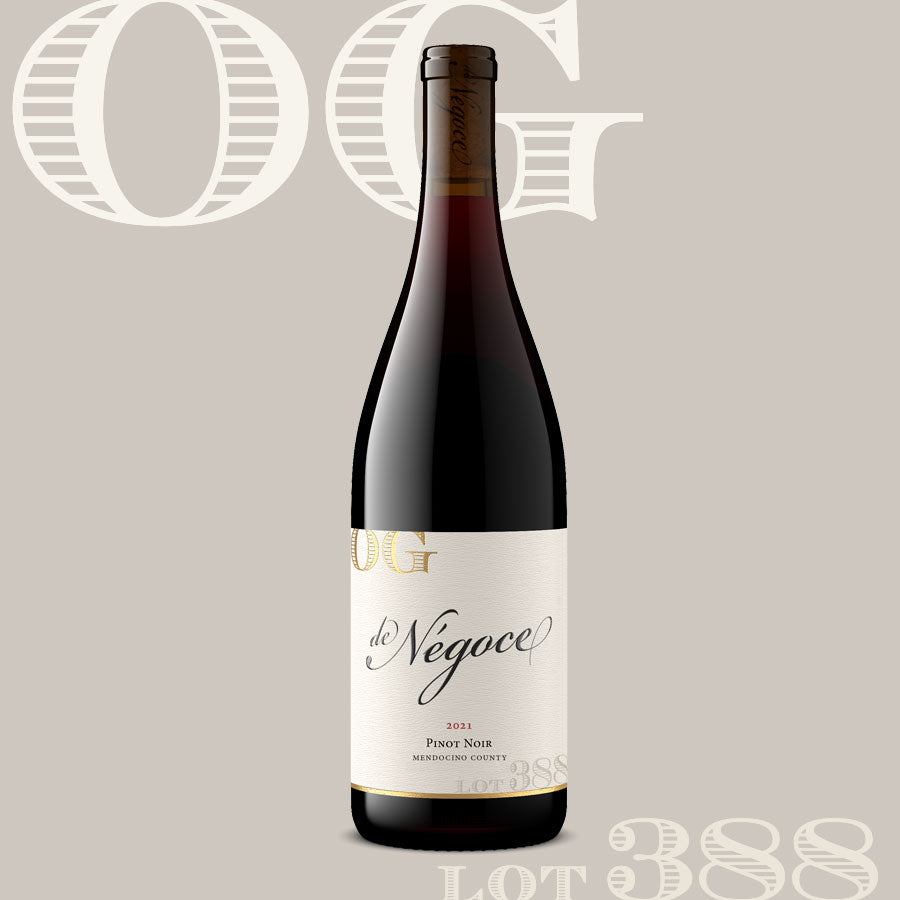 Here's a curveball for ya.
I have long been a fan of the Mendocino County old-vine Zin, Petite Sirah, and Carignan (and, of course, the Anderson Valley sub-AVA Pinot's), but I never gave a thought to Mendocino County Pinot Noir. So, needless to say, I was surprised the other day when this fantastic little wine came across my desk.
Yes, Mendocino County Pinot Noir.
Not something on your vinous radar is it?
Well, maybe today's the day.
Lot 388 comes to us from a Russian River Valley producer who also bottles a Mendocino County-appellated Pinot Noir. It's a juicy, delicious wine, with a sumptuous and succulent character I think you will find quite compelling and extremely drinkable. This is great pop 'n pour, Tuesday night, workhorse wine you just don't have think about. And it punches waaay above its weight-class. Back up the truck? Hell, yeah.
Now, these are friendly people and big believers in the high-quality farming of their northern partners, so they gave me permission to disclose the vineyard sites for a nod to the provenance. Valentine Vineyard (just outside of Anderson Valley), and Nelson Vineyard (southern Mendo) both sell their own bottlings around $30-35/bottle, and our RRV buddies use the final blend as a $30 tasting room and club offering.
And, even though I got a good chunk of this (about 750 cases), I expect it's going to go fast.
Folks, this is a cellar defender extraordinaire. Ripe cherry and Earl Gray tea notes are lifted in a suave bouquet; quite sumptuous with excellent oak integration rendering it almost imperceptible save for the pretty caramel notes enveloping the nose. Juicy and succulent on the palate with cherry and ripe strawberry flavors nicely supported on a dark earth and caramel framework. Delicious now, medium complex, open knit and very accessible…bet you can't drink just one glass!
750 cases produced
14.1% alc.