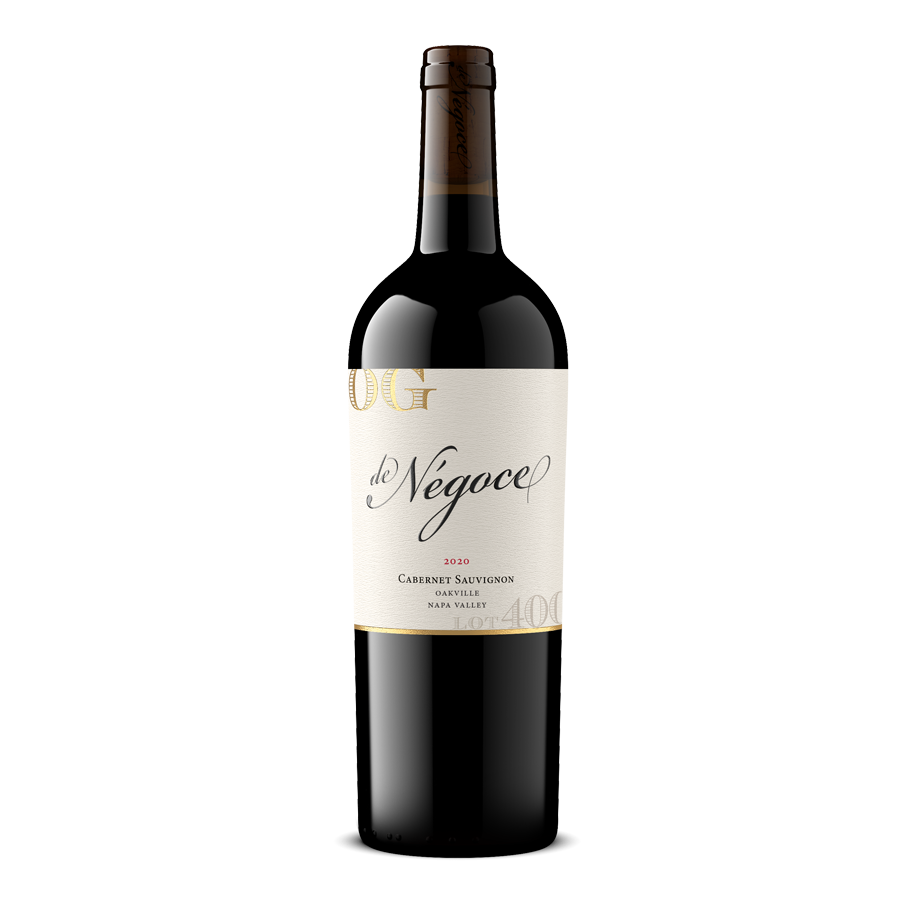 $225/bottle under the original label
Ladies and Gents, I am beyond thrilled to announce the release of Lot 400!
A single-vineyard Oakville Cabernet Sauvignon hailing from one of Napa Valley's top Cabernet Sauvignon producers, this particular bottling has a 97 to 100-point rating history from The Wine Advocate for over a decade straight, 94 to 97-points from Antonio Galloni, and between 96 and 99-points from Jeb Dunnuck.
I know the descriptors "massive," "lush," "hedonistic" and "powerful" don't often find themselves alongside "terroir," "finesse," "grace and elegance,"; however, this producer manages to thread the needle with gushing reviews, year-in, year-out, from a spectrum of wine critics. These wines are the exemplar of no-expense-spared production including 100% new French oak of the finest cooperage.

How on earth did I get my hands on this wine you ask?
Here's the scoop: while this producer normally bottles a prolific number of single-vineyard Napa Valley Cabernet's, they sold off or declassified some of their 2020 wine last year - at crazy prices I might add. I demurred at the time...the wine on offer today would have been literally twice the price!
Lot 400, however, is comprised of the best barrels of 2020 Oakville Cabernet Sauvignon and was actually scheduled for bottling next month. Why sell now? My understanding is across-the-board stellar scores for their '21's (several with 100-point potential), combined with the gloomy economic forecast and the pall cast over the 2020 vintage forced them to reconsider.
And you know who got the call.

Now, I know what you're thinking, and you can rest assured, this wine is not smoke-tainted. Trust me, I wouldn't be offering it to you if it was. 
The wine is fantastic. Normally a well-over $200/bottle single-vineyard-designate surrounded by the likes of Screaming Eagle, Bond-St Eden, Rudd Estate and Joseph Phelps "Bacchus" vineyard, Lot 400 s yours today for just $35/bottle! 
Squid ink black in the glass, the meaty, dense and tightly wound bouquet takes a couple minutes to open up. But open it does offering first a lovely array of blackberry jam, blackcurrants, gravel, licorice, and toasty oak. As the bouquet builds in the glass, spicy lavender, lilac perfume and vibrant morello cherry halo crème de cassis and dense, chocolatey black forest cake as the bouquet builds in the glass. Fantastic mouthfeel is combined with a massive, palate-staining structure but the amazingly silky texture and remarkable finesse keeps things graceful and elegant. Rich, decadent and bombastic yet plush, elegant, silky and seamless - what more could one ask for? This is just pure deliciousness that will drink well now and over the next decade or more!
100% new French Oak
14.5% alc.