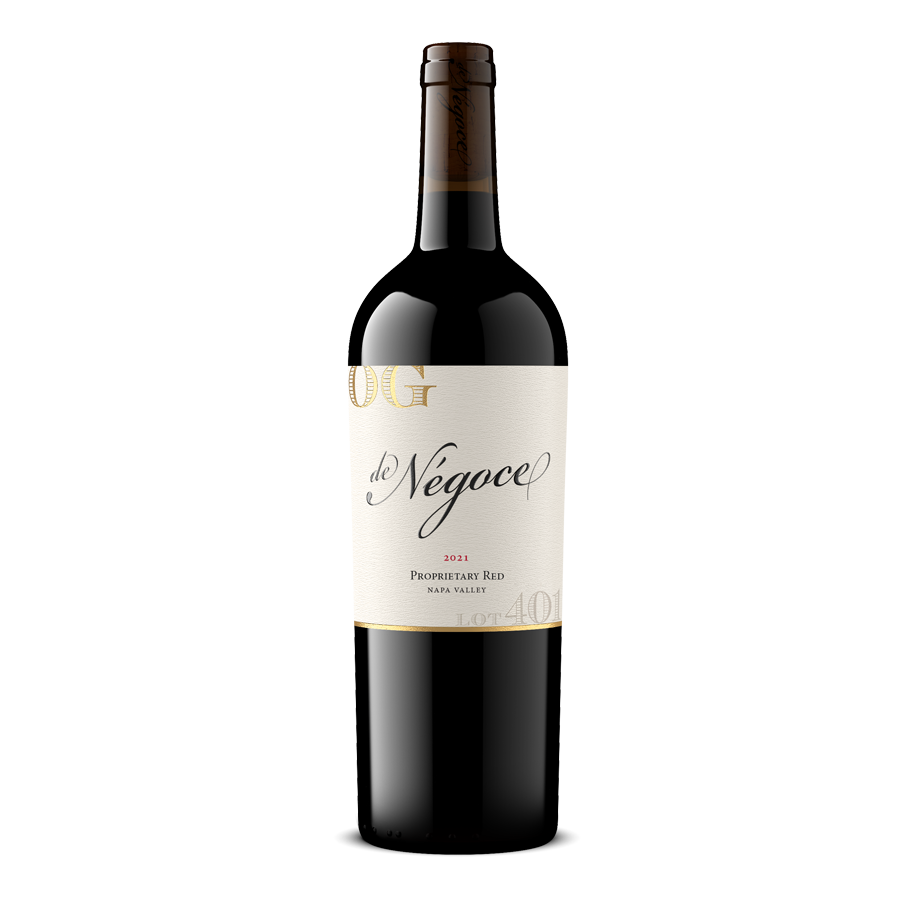 $250/bottle under the original label
98-100-point score out of the barrel from The Wine Advocate, 97+ from Jeb Dunnuck and a 94-97-point score from Vinous under the original label
I honestly thought this deal would never get done - we were simply too far apart...they kept saying the blend is finalized, it's ready to bottle, it's got 100% new French oak. I kept saying it's not Cabernet and, "it's the economy, stupid." Well...sorta, I never called anybody stupid.

But patience won the day and I'm here to tell you this is, without question, the best dN wine we have ever produced.
"Boom boom sheet" as my French friends would say.
Now, I would encourage everyone to practice some discretion on social media *please* as the producer is pretty obvious. Perhaps we refer to this as Project Boom Boom?
Here's the scoop. Lot 401 is a Proprietary Red blend of 60% Cabernet Franc and 40% Merlot from a single vineyard (starts with a "S") planted at the southern tip of Napa Valley in the hills rising just above San Pablo Bay and running to about 1,000 feet of altitude. Super-lean, rocky soils make for intense small berries. 100% new French oak adds richness and an otherworldly chocolatey dimension to this wine.
It's simply fantastic juice. As I said in the Lot 400 release, I know the descriptors "massive," "lush," "hedonistic" and "powerful" don't often find themselves alongside "terroir," "finesse," "grace and elegance," however, this producer manages to thread the needle with gushing reviews, year-in, year-out, from a spectrum of wine critics. 
In fact, this fabulously massive 2021 Proprietary Red already has a 98-100-point score out of the barrel from The Wine Advocate, 97+ from Jeb Dunnuck and a 94-97-point score from Vinous. 
My understanding is the 2021 bottling will be priced well-above $200/bottle (though, if you like, you can purchase the 2019 for the low low price of just under $200). Regardless, I think this is a hell of a deal at $48/bottle.
All this said, I must insist on a two case limit for purchases today. This list has grown quite a bit and we need to spread the love around. Your understanding is greatly appreciated.

Glass-staining squid ink. Pours a rich, ripe, meaty bouquet of blueberry, violets, and sage that quickly complexes with gobs of super-ripe black cherry, blackberry pie, coffee, cloves and chocolate (and I mean tons of chocolate). Deep, profound, exotic. Immediately rich, luscious, and mouth-coating on entry, but super supple and utterly seamless as the wine silkily glides across your palate with raspberry puree, leather and rich chocolatey blueberry notes that unfurl on your palate with an umami-glycerin glee. Despite the richness, this wine has a fantastically well-integrated tannic spine that sweeps the ripe fruit and chocolatey oak into a long, sustained finish. Yes, this is a massive, lush, hedonistic, palate-staining wine but it always keeps its head about it.
First run juice from an amazing vintage, folks. Seamless, exquisitely balanced, and deftly made wine of deeelicious magnitude.  
60% Cab Franc, 40% Merlot
100% Single-vineyard source
100% New French oak
15.2% alc.