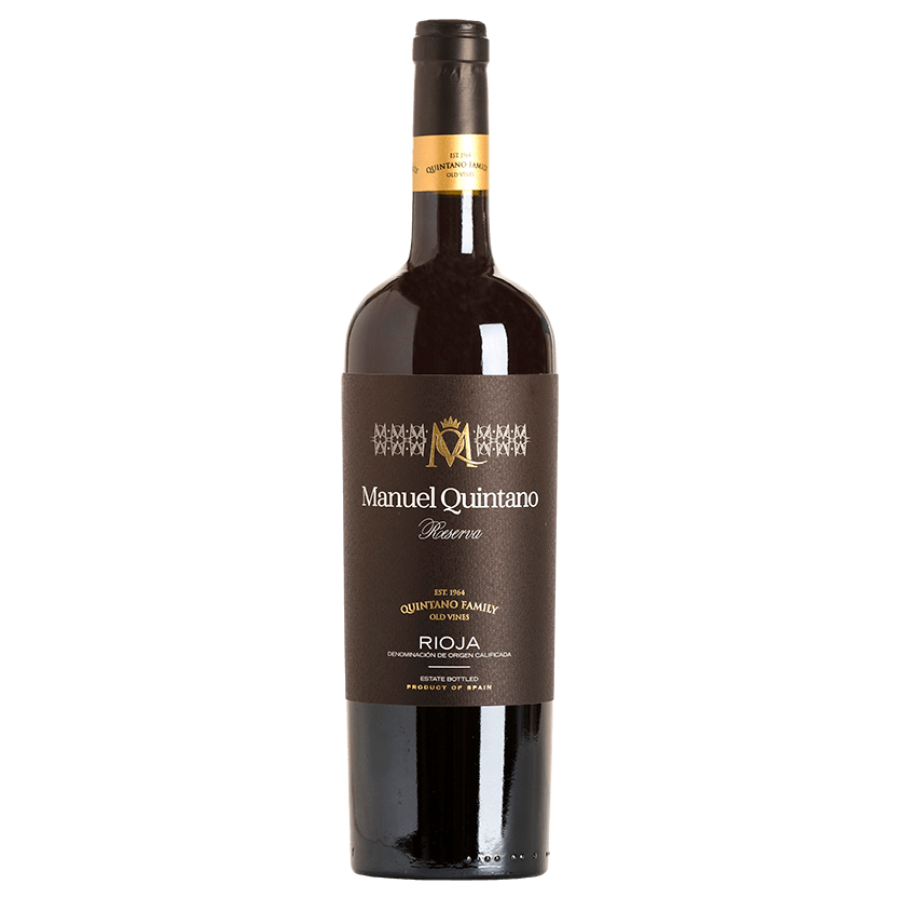 As testified previously in these pages, you'll find no more a rockstar and defining figure in Spanish winemaking than El Pionero Manuel Quintano (1756-1818). Having translated modern Bordelaise winemaking techniques to the Rioja region, he unleashed the revolution largely responsible for the region's global prestige and recognition today.
On offer today are two vintages of the Flagship offering from the Labistida family's homage, the Manuel Quintano Rioja Reserva; a blend of the family's three oldest plots of 70- to 120-year-old vine Tempranillo and Garnacha aged in 50% new French oak for 20-months.
Cultivated from old, gnarly vines planted chock-a-block in fields of broken rock as high as 1200-meters, these Reserva's are infused with a combination of elegance and power and are about as powerful an expression of Rioja terroir as you will find.
While we await scores on the 2016 vintage, the fantastic 2015 was awarded 92-points from James Suckling three years ago (I suspect it would rate higher today) and 91-points from the conservative-scoring Guía Peñín. Vintages predating these two are abound with awards and scores in lesser vintages, so we can only assume how well the 2016 will fare; both the 2015 and 2016 vintages were excellent.
These wine retail in Spain for about 25 to 30 Euros per bottle, giving it a $50-$60+ retail here in the states.
And, for the vertical lovers amongst us, I'll do a 6- and 6-bottle mixed case for the same price too!
Only 100 cases of each imported!
My notes:
2015: Definitely a Spanish wine through a French sight glass; unmistakable medium-toast French oak spices on the nose accent blackberry, cocoa, dried figs and strawberry preserves. The entry is defined by delineated leather, tobacco, black fruit, and raspberry coulis/licorice with dill undertones framed by mineral-flecked acidity and small, plentiful, grippy tannins that make for a fleshy and palate staining mid-palate. The finish is voluminous, elegant and silky with great length, resonating with baking spices, coconut and vanilla in near endless waves, commanding another sip.
70% Old Vine Tempranillo, 30% Garnacha, 70-120 year-old vines
50% new French oak, medium toast
14% alc.
100 cases imported, arriving April 2023