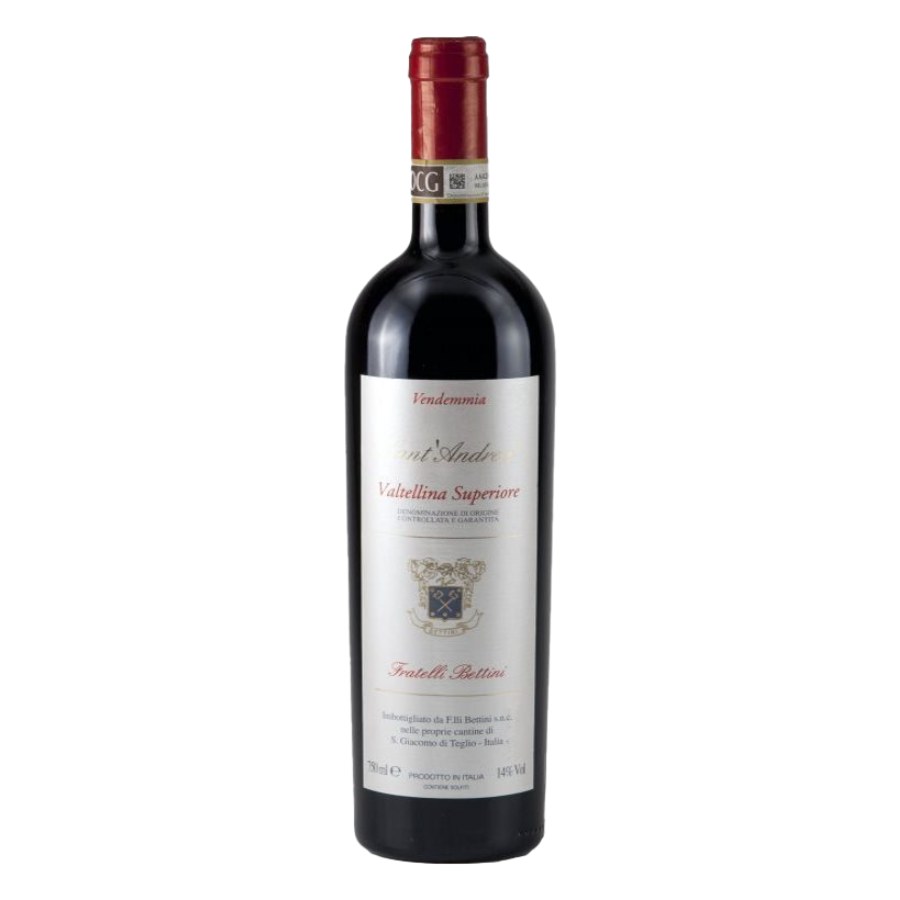 Compare at $80/bottle elsewhere
Like the terraced hillsides of the Alto Adige, Mosel, and Portugal's Douro Valley, Valtellina's Lombardian Alpine Nebbiolo is the quintessential mountain-born wine.  As tiny as it is incredible, it features insanely terraced vineyards carved into the granite hillsides at 300-800 meters of altitude (visit the Valtellina Consorzio website to see the stunning pictures - its defies comprehension).

Quite frankly, I hadn't heard of Valtellina until one of the Wineberserker board members responded to my inquiry about unheard of Italian wine regions I should visit at VinItaly.

So, I made a point to find the Valtellina Consorzio and eventually tracked it down, tucked away in a far corner of the tiniest building at VinItaly.  The entire representation of Valtellina producers was encapsulated in about 1,000 sq. feet, hilarious in scale to the well over one million square feet of exhibition space dedicated to the other producing regions.

I visited with many producers but was most scintillated, not to mention warmly embraced (despite the language barrier), by the Bettini family and their wines - wines that are exactly what I imagined the region of Valtellina would produce.
They are simply stunning.
In my research, I came across this quote from Decanter's Michaela Morris that I think sums up the wines from the region best: do not expect Barolo: known locally and proudly as Chiavennasca, Valtellina Nebbiolo has a distinctly alpine timbre. Piercingly intense and finely etched, the wines are mineral-laden with an impossible lightness of being.
Perfetto.
The Bettini's are old school. That is not to say the wines are not modern but, rather, while others have re-made their brands and facilities with more marketing flair, the Bettini's are farmers and vigneron's first, preferring the legacy of style derived from 140+ years of family winemaking experience to speak for themselves first and foremost. These are striking wines, chock full of high-altitude, ethereal personality and granitic soul. As far as I know, the wines have never been presented to a wine critic - seems they could care less.
On offer today's are two of their higher-tier wines, one a Selezione the other a Riserva, both crafted from the best lots of Chiavennasca (Nebbiolo) and only produced in top vintages like 2017.

Normally these wines would sell for anywhere from $60 to $80/bottle.
Bettini 2017 Sasella Reale Valtellina Superiore DOCG
Produced from the best estate parcels of Sasella DOCG (one of the four main terroirs of Valtellina region), this wine is raised up in combination of barrel and large format foudre for four years before being bottled earlier this year. Normally, the family insists on a year of bottle ageing before release but, given the timeline of arrival later this year, they agreed to sell me the wine now.

Just a scosh darker than the normal DOCG bottlings, the Sasella Reale (which, in this contect means "royal") is quite tightly wound right out of the bottle and it takes a couple minutes of swirling in a nice big Burgundy bowl to get things going. Pretty cherry hard candy, leather saddle, crushed red rock and tobacco anchor the bouquet, haloed by alpine spice and lilac water. As the bouquet unfolds, blackberry syrup and chocolate/tobacco add to the chorus with a vinewood, resin and rock perfume. Fleshy and juicy on entry with sappy fruit richness from the extended barrel time enveloping the very well integrated mineral- and tobacco-laced tannins. There is a reserved opulence to this wine leading to a ripe yet supple fruit impact in a long finish.