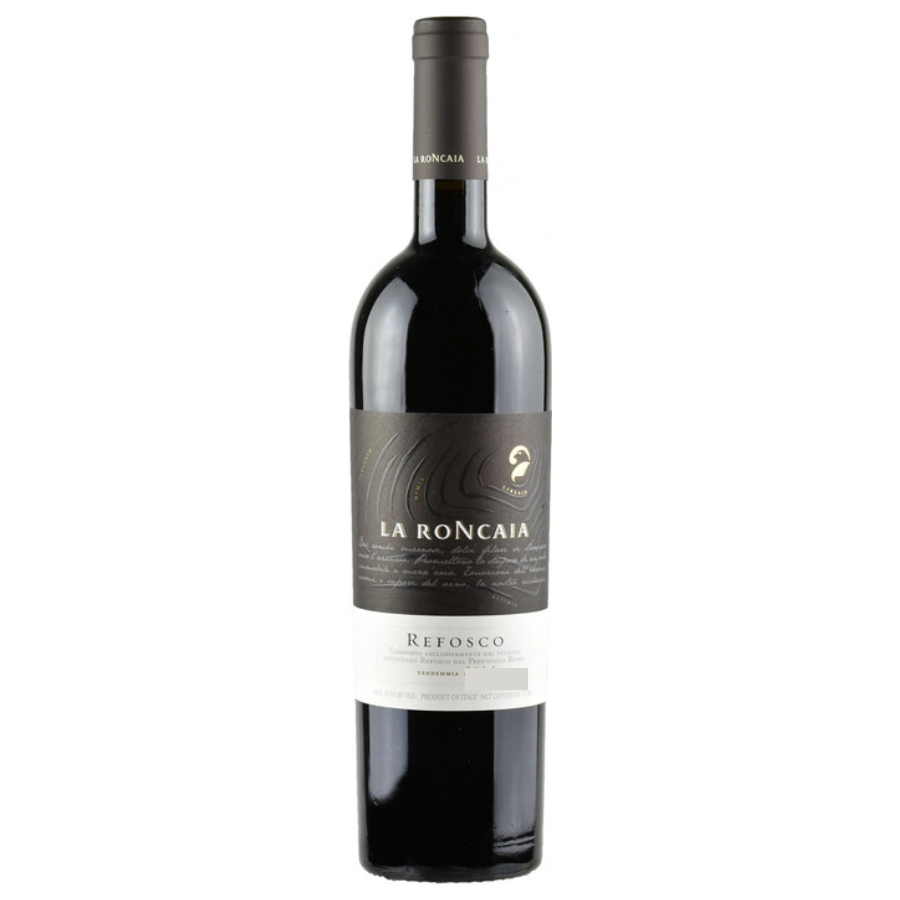 ***IN-STOCK & READY TO SHIP***

92-Points James Suckling
For three generations, the Fantinel family has tended vineyards flanked by old oaks, chestnuts, and acacia trees, rooted in clay marl and and sandstone millennia-old, swept by maritime-influenced breezes at the northeastern-most corner of Italy and Slovenia, situated at the base of the Alps in Friuli Collio Orientale - the pinnacle of the the Venezia region.
All dry-farmed, the La Roncaia vineyards encircle a hilltop of ancient seabed that's lifted up from the colliding of the African and European plates. As you can see in the header image, the soils are shaley, and crumble in your hand with the slightest touch ; these are the sandstone deposits that give the La Roncaia wines an excellent saline character with peak minerality injections - great for burying deep roots within. 

Made from the eloquently named and native Refosco dal Peduncolo Rosso grape (which translates as Refosco with red stems), and somewhat Amarone-styled (some clusters are sun-dried before pressing), the wine opens with an absolutely remarkable bouquet, distinctly Italian with stewed tomatoes, dried herbs, and Bing cherry kissed by raspberry reduction sauce. The palate is all terroir folks; dusty tannins, incense, fresh-turned leaves, red clay soil, and a clear delineation of the appassimento some of these grapes undergo. The finish is dry, eloquent, and resonates fruit seamlessly transitioning to vanilla and barrel spice that go on and on. Fabulous!