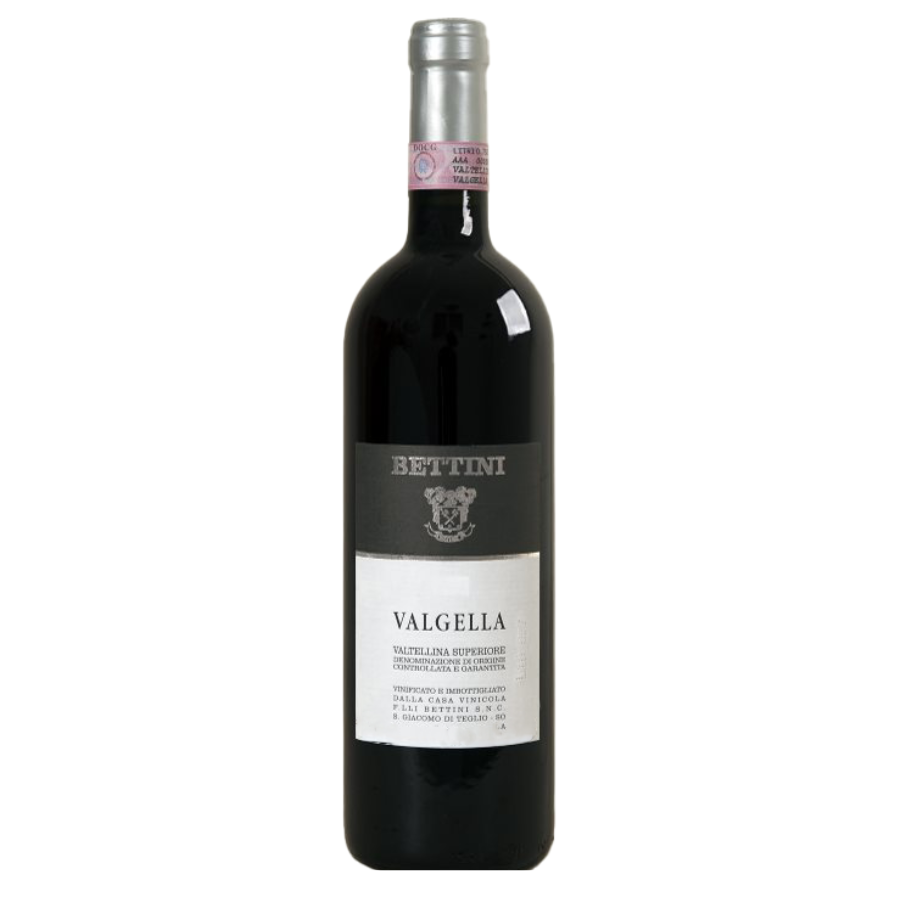 Like the terraced hillsides of the Alto Adige, Mosel, and Portugal's Douro Valley, Valtellina's Lombardian Alpine Nebbiolo is the quintessential mountain-born wine.  As tiny as it is incredible, it features insanely terraced vineyards carved into the granite hillsides at 300-800 meters of altitude (visit the Valtellina Consorzio website to see the stunning pictures - its defies comprehension).

Quite frankly, I hadn't heard of Valtellina until one of the Wineberserker board members responded to my inquiry about unheard of Italian wine regions I should visit at VinItaly.

So, I made a point to find the Valtellina Consorzio and eventually tracked it down, tucked away in a far corner of the tiniest building at VinItaly.  The entire representation of Valtellina producers was encapsulated in about 1,000 sq. feet, hilarious in scale to the well over one million square feet of exhibition space dedicated to the other producing regions.

I visited with many producers but was most scintillated, not to mention warmly embraced (despite the language barrier), by the Bettini family and their wines - wines that are exactly what I imagined the region of Valtellina would produce.
They are simply stunning.
In my research, I came across this quote from Decanter's Michaela Morris that I think sums up the wines from the region best: do not expect Barolo: known locally and proudly as Chiavennasca, Valtellina Nebbiolo has a distinctly alpine timbre. Piercingly intense and finely etched, the wines are mineral-laden with an impossible lightness of being.
Perfetto.
The Bettini's are old school. That is not to say the wines are not modern but, rather, while others have re-made their brands and facilities with more marketing flair, the Bettini's are farmers and vigneron's first, preferring the legacy of style derived from 140+ years of family winemaking experience to speak for themselves first and foremost. These are striking wines, chock full of high-altitidue, ethereal personality and granitic soul. As far as I know, the wines have never been presented to a wine critic - seems they could care less.

These wines are very pretty right now, beautifully structured and fairly approachable; however, the robust, etheral structures are fantastic - these wines will easily age effortlessly for another 15-20+ years.

Capable of expressing the purest essence of site, vintage and producer style, Nebbiolo is without question one of the world's elite red grapes. Skyrocketing prices and soaring demand make it increasingly difficult for consumers to find the best Barolos and Barbarescos. But the glories of Nebbiolo stretch far beyond those prestigious appellations. Readers will find a bevy of striking, captivating wines in Alto Piemonte and Lombardy's Valtellina. Antonio Galloni, Vinous.com
The Bettini wines are almost all sold within 100 miles of Valtellina (coveted primarily by the Swiss) and this unique collection is extremely rare in the United States.
Whether you are passionate about Italian wine, a Barolo-lover, a Burghound or simply a lover of ethereal wines of transparent depth, aromatic power, and huge ageing upside, I am confident you will find the wines of the Brothers Bettini quite compelling.
Wine geek street cred up the wazoo!


Tasting notes:
2019 Valtellina DOCG Valgella
Pale-to-medium garnet. Opens with the upper register bouquet just singing with small red fruits, granite and leather all pure and sleek and nicely accented by spicy garrigue. As the wine gets air the black and blue fruit spectrum appears to round out the aromatics. Tightly wound on entry with robust, mineral-laced tannins interlaced with juicy, mouthwatering red fruits and crushed rock. Again the darker fruit spectrum evolves with air over days. Fantastic.