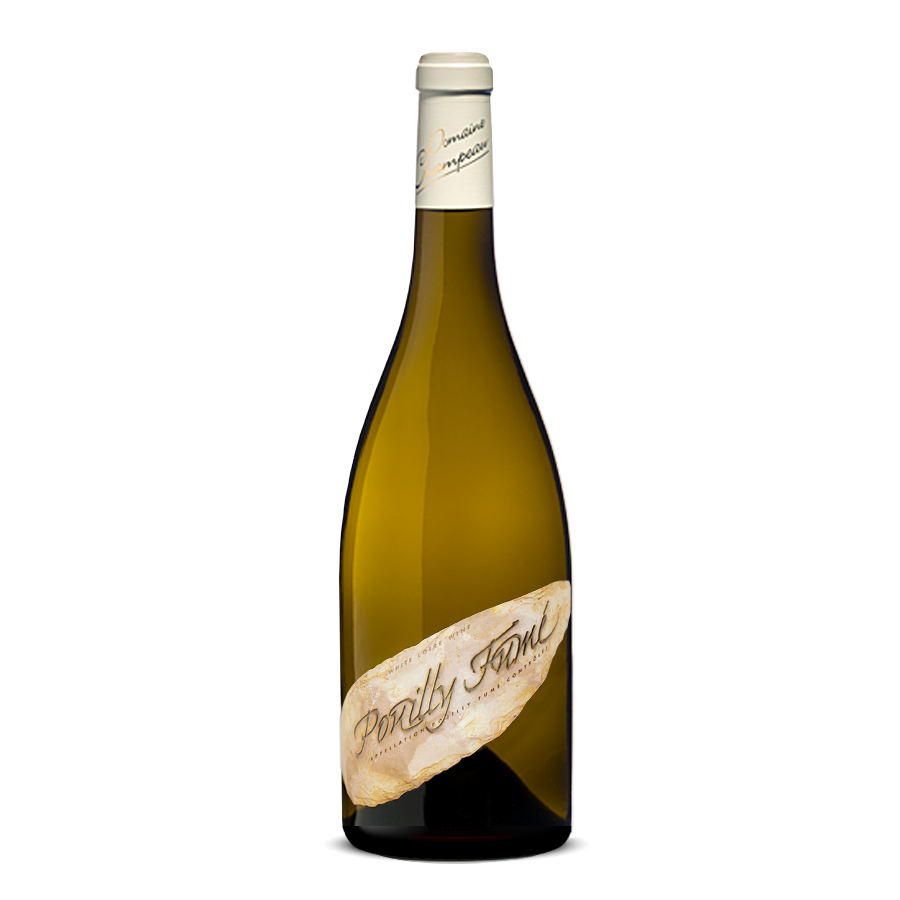 Compare at $45/bottle elsewhere
Baby Didier Dageneau Silex?
Well, yes and no.
Take a look at this AOC Pouilly map and you'll see the official "Silex" terroir in purple, primarily surrounding the small village of St. Andelain. Now, look at this map and you'll see there are two domaine that sit astride the hillock - Dageneau and Champeau.
However, the high concentration of Silex in the vineyards surrounding St. Andelain is where the similarities end.
The Dageneau "Silex" bottling is a bombastic, intense and highly-concentrated style raised in custom-built oak fermenters and barrels costing around $150-$200/bottle.

Domaine Champeau takes a decidedly different approach. Their Pouilly Fumé "Silex" cuvee is pure and gorgeous in its own right, a beautifully balanced, elegant and approachable wine that values a pure reflection of its flinty terroir without the influence of wood. And the terroir here is world-class, raising up a wine of crystalline purity and tremendous, mouthwatering richness and complexity. Its all here folks.

While very little of anything Domaine Champeau produces makes its way to the USA (the only way I was able to get my hands on any was through my winemaker friend in Bordeaux), I think its very fair to say you would pay about $40/bottle for this wine through traditional 3-tier distribution channels (this is not the regular Pouilly Fume bottling).
Drink now or Cellar over the next 5-7 years.