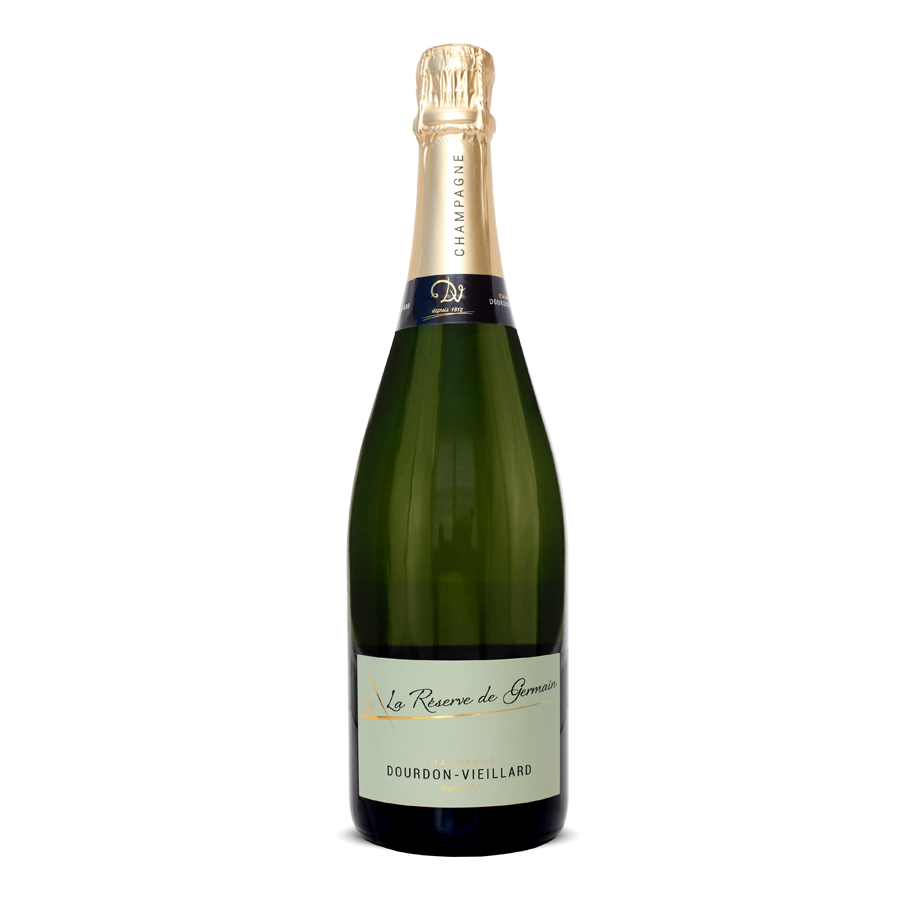 Compare at $80/bottle elsewhere
Récoltant manipulant (grower-producer) Fabienne Dourdon-Vieillard grows 9.5 hectares of Chardonnay, Pinot Noir, and Pinot Meunier vineyards planted on the clay and limestone slopes in the heart of the Valléè de la Marne, just west of Épernay.

Divided into 62 parcels, this diversity of vineyards with different altitudes and exposures (including parcels in the Montage de Reims) allows for purely artisanal work in the cellar to create truly unique blends, each a real expression of the territory of Valléè de la Marne.
In short, these wines were winemaker Mark's and my favorites from VinExpo Paris last winter. This special cuvee has never seen US shores before but, based on the ex-cellars pricing, would likely sell for between $70 and $80/bottle though three-tier channels. Of course, its steal at $29/bottle for an aged, grower Champagne.
La Réserve de Germaine is a blend of 2014-2015 vintage.
Explosive vibrancy, freshness, full mouthfeel, and aged Methode Champenoise come together with fantastic balanced expression.  A blend of 80% Chardonnay and 20% Pinot Noir aged for 3+years en tirage (time spent on the yeast inside the bottle).  This process produces toasty brioche notes and a distinct aged wheat character from the yeast contact that complex the vibrant pomelo and nectarine notes, adding a rich, full bodied expression that supernovas into a mineral finish. The low dosage preserves the crystalline gorgeousness of this wine. Fantastique!

80% Chardonnay (zero malolactic)
20% Pinot Noir
12% alc.
6 g/L dosage