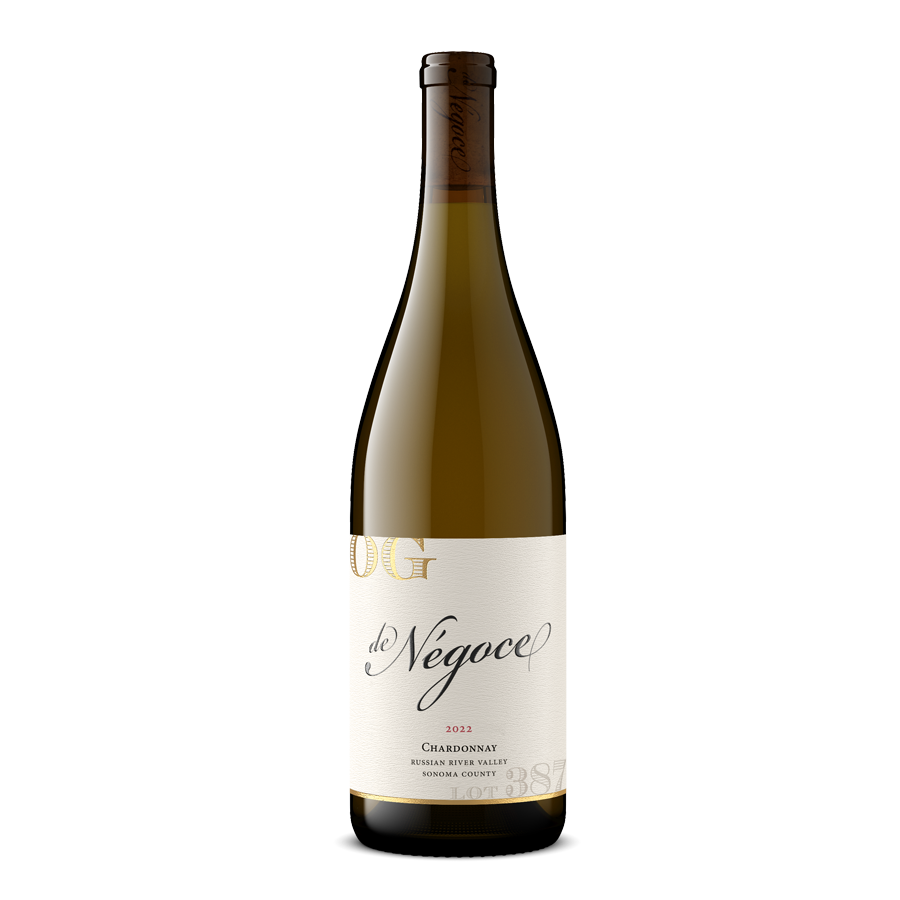 $40/bottle under the original label
I was walking vineyards in Sonoma county this weekend and saw 2-3 clusters per shoot everywhere. And I am hearing the same over in Napa Valley. If we get through this next cold spell without any major frost events (knock on wood), 2023 is looking like a bumper crop.

I tasted the base for this wine back in late February and thought it had fantastic potential but, back then, it was simply too expensive. However, the looming 2023 harvest and current economic uncertainty has spurred wineries to trim their inventories and I was invited to revisit the wineries final bottling blend last week. I loved it back in February but love it even more now, especially with the new price 🙂

This is archetypal Russian River Valley Chardonnay, exquisitely balanced with a beautiful array of stone, citrus and tropical fruit. Aged in ~30% new French oak (medium and medium+ toast Hermitage, Remond, Cadus), it presents a lovely toast and fresh butter/caramel layer but the wood here is subtle and nicely interwoven, elevating, never overpowering and partial malolactic fermentation softens but keeps things fresh and energetic.
There are three vineyard sources but about 80% comes from an estate vineyard next door to the massive Vine Hill Ranch and Kistler properties just east of Forestville and just north of Dehlinger estate vineyards. Good, elevated dirt here comprised mainly of Goldridge soils. 15% is sourced from one of the Dutton Ranch RRV properties and 5% from another vineyard in the Petaluma Gap.

The winery sells this for $40/bottle out of the tasting room ($29-$35 are typical retails) and we have the exact same wine in the bottle here. With consistent 91-93-point scores from Jeb Dunnuck and James Suckling (2015-2021 vintages), this Russian River Valley Chardonnay is a screaming deal at just $16/bottle!

Chardonnay lovers, it is time to back up the truck!
Tasting notes: Complex and open-knit bouquet of ripe pear notes are lifted with crushed citrus and other stone fruit and haloed with citrus blossoms with vanilla, banana and toasty vetiver perfume. Great mix of stone fruit, citrus and tropical fruit notes. Balanced on entry with fleshy pear and banana up front exploding with citrus and crushed stone-minerality in the mid-palate before unfurling with more ripe tropical fruit, caramel and lingering vanilla and citrus. Obviously youthful on the palate, this wine will be singing in late Summer, early Fall. Fresh, balanced, ripe-yet-elegant and pretty, this is a right up the middle, classic RRV profile.
13.8% alc.