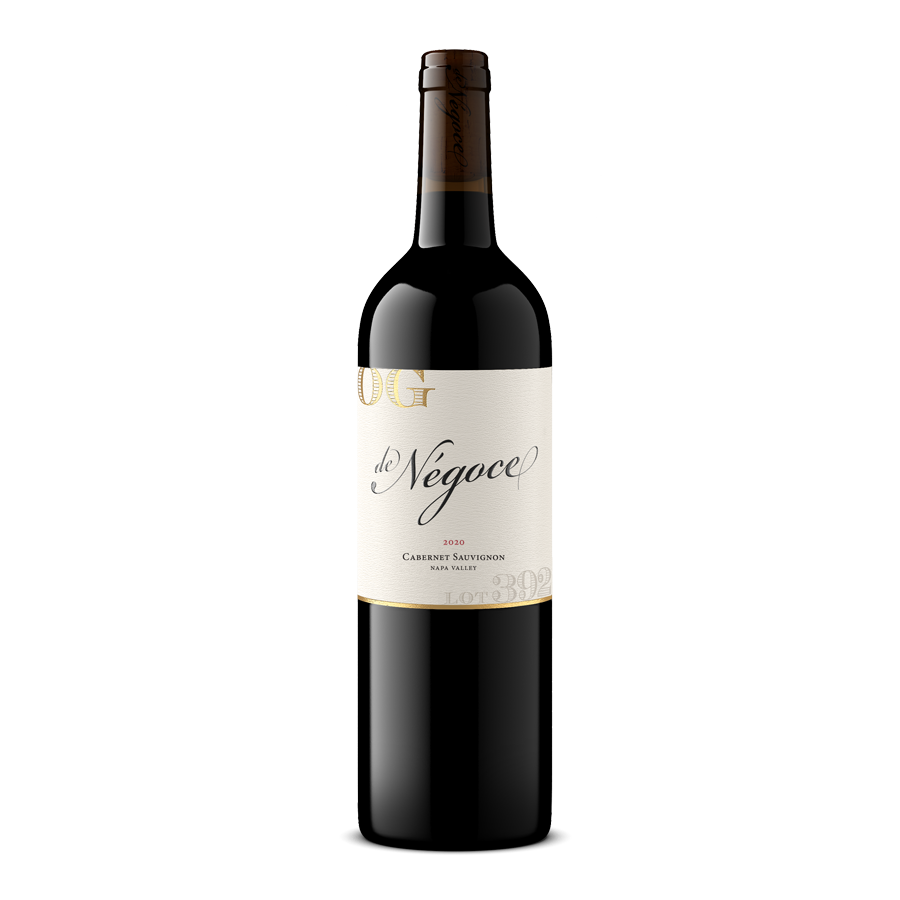 $100/bottle under the original label
Well, this took a while to find...
It's not news that a lot of the late harvest Bordelaise varietals from north coast's 2020 vintage was largely annihilated, leaving millions of gallons of smoke-tainted wines attempting a new lease on life in the bulk market.
I've tasted 100's of later harvested varietals such as Cabernet and Merlot from 2020 to no avail; and I have the scars to prove it, lips and tongue swollen to the point where I just had to stop even trying.

Many of the these tainted wines went on to be purchased cheap and then, using aggressive filtration techniques, essentially knocked down to the studs and rebuilt. You can make a passable wine this way, but nothing complex or remotely representative of Napa Valley Cabernet Sauvignon. Consequently, we've largely avoided the 2020 Bordelaise varieties. Until now.

We know a lot of folks were spared the brunt of the taint by wind patterns from August's LNU complex fire and some combination of mitigation such as an ozone wash prior to fermentation. As well, you would have had to pick prior to or just after the the devastating Glass Fire in late September, after that the smoke was unavoidable and heavy.
So, when this producer's wine came across my desk, I thought it could be worth a swirl.
Well, it seems, I have finally found one.

Today's offer is a 2020 Napa Valley Cabernet Sauvignon from a LEGENDARY producer in St. Helena. They typically bottle their $100+ "regular" Cabernet under a Napa Valley appellation. The main component is typically comprised of St. Helena estate fruit and then augmented with other AVA's; in this case, the base of 69% St. Helena Cabernet is souped-up with 20% Rutherford and 11% Diamond Mountain Cabernet Sauvignon. 100% Cabernet Sauvignon aged in somewhere around 35-40% new French oak.
Again, the original wine fetches over $100/bottle in the source tasting room.
Opening with a dynamic nose of crushed, powdery violet florals, fresh blackberry, raspberry, and cassis; there's plenty of nuance and layers here. On entry the wine resonates with juicy, succulent fruit, barrel-kissed bourbon oak, vanilla, and tobacco framed by medium+ acidity and nicely integrated mineral-y tannins. The finish is long with a juicy raspberry vanilla flourish interwoven with minerally tannins and and floral umami. Fully ripe and lovely at 14.9% alc.

Of course, I understand you might be suspicious of this 2020, so please know our normal guarantee absolutely extends to this wine.
100% Cabernet Sauvignon
69% St. Helena, 20% Rutherford, 11% Diamond Mountain
14.9% alc.