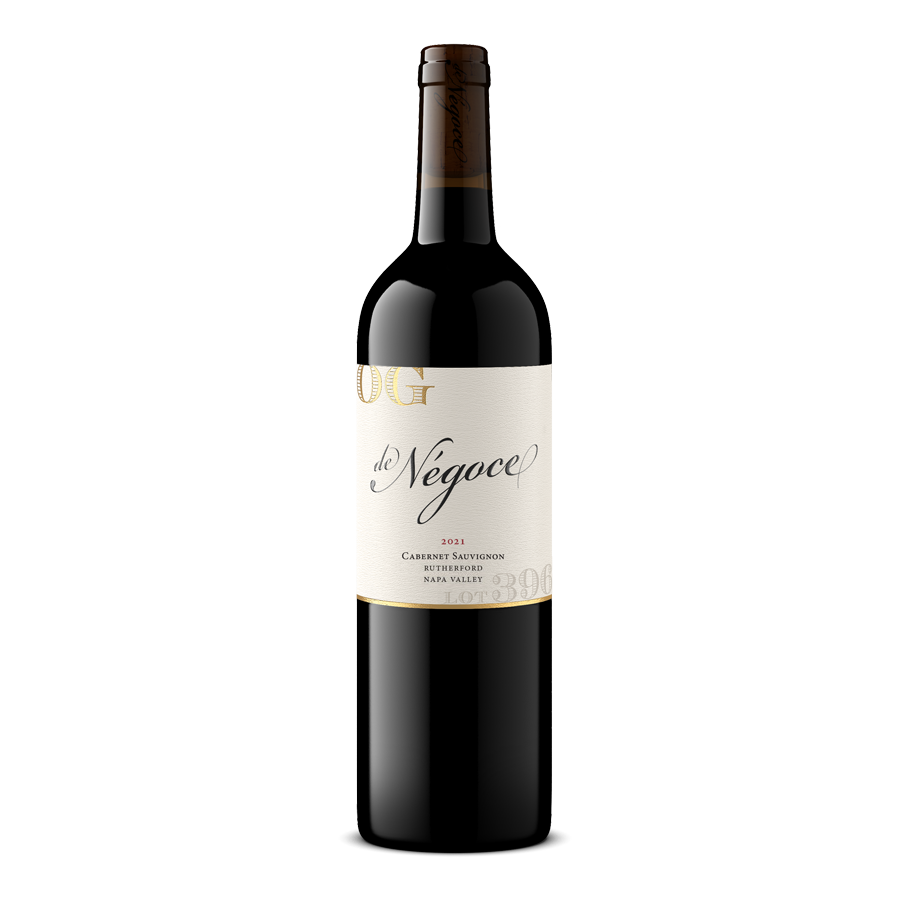 $150/bottle under the original label
Prepared to be wowed folks...the promise of the incredible 2021 vintage is all here!

We just got this bad boy into the barn. Man oh man, if you are looking for dark, bold, powerful, yet energetic, lithe, and sexy Cabernet with the classic Rutherford profile, look no further, this is your wine.

The single-vineyard Rutherford Cabernet Sauvignon on offer today could just as easily have been Lot 400 as the 2020 Oakville Cabernet that excited me so much but, alas, was just a little late to the party.
As most of you know, I like to build up to Lot 400, but this year the pickings are fewer and further between. As such, we will be back-filling as the opportunities come along. But, who cares, it's just a Lot #, right?

Lot 396 comes with some serious restrictions as to what I can tell you (including the producer approving this copy). The winery (who has an extensive portfolio of high-scoring Cabernet's from Oakville, Rutherford, Stags Leap, Howell Mountain, etc.) wants no part in getting sideways with this grape source.

Suffice it to say, this is legendary dirt commanding minimum bottle prices of $150 just to be considered for a single-vineyard designate (and, you still have to pass the panel tasting!). Most SVD bottlings from this property are well above the $200/bottle price point. Beyond that, all I can tell you is that the vineyard is located on the eastern side of the valley in the classic gravelly loam and volcanic ash that defines the best of the Rutherford vineyards that run along the Silverado Trail.

Both the winemaker and consulting winemaker are stars in their own right, she for Pinot Noir and he for Napa Valley Cabernet Sauvignon so, trust me, the grapes are in good hands.
Why sell off precious 2021 Rutherford Cabernet?  The owner tells me they had a much better 2022 harvest in terms of quantity than a lot of folks (smallest harvest in well over a decade) and they're just battening down the hatches, preparing for an uncertain sales environment.

The good news for you is that "bulk" prices have moderated due to this uncertainty, and I am able to offer this fantastic wine for $35/bottle.

The bad news is we don't have a lot so, if Rutherford floats your boat, the time to jump on board is NOW. This is gonna go quick...
Weighing in in at 15.3% alc, this Cabernet sees 50% new French oak of the highest caliber (Remond, Cadus, Hermitage, Fouquet) and the integration is fantastic, providing lift and complexity, never overpowering. Cassis and plum are framed with chocolate and cocoa powder perfumed with a pressed flower perfume and caramel halo brushing a kiss of eucalyptus. Sexy on entry with great energy and structure, the cassis and plum combo work quickly to black cherry and caramel with soft leather, tobacco, and that defining Rutherford dust, all lifted across medium+ acidity and plentiful, infinitesimally small tannins. The finish has a strong sense of place with clay pot and fresh turned soil resonating alongside plum sauce reduction and raspberry coulis. 
This is a rich, ripe yet exquisitely-balanced Cabernet, deftly-crafted by the hands of a two masters. The 2021 vintage from which it hails is a masterpiece, combining perfectly-ripe fruit, fresh acidity and ultra-fine, finesse-driven tannins. Given the problematic 2022 vintage, Cabernet-lovers should not pass by this wine lightly!

95% Cabernet Sauvignon, 3% Merlot, 2% Malbec
50% new French oak
15.3% alc.