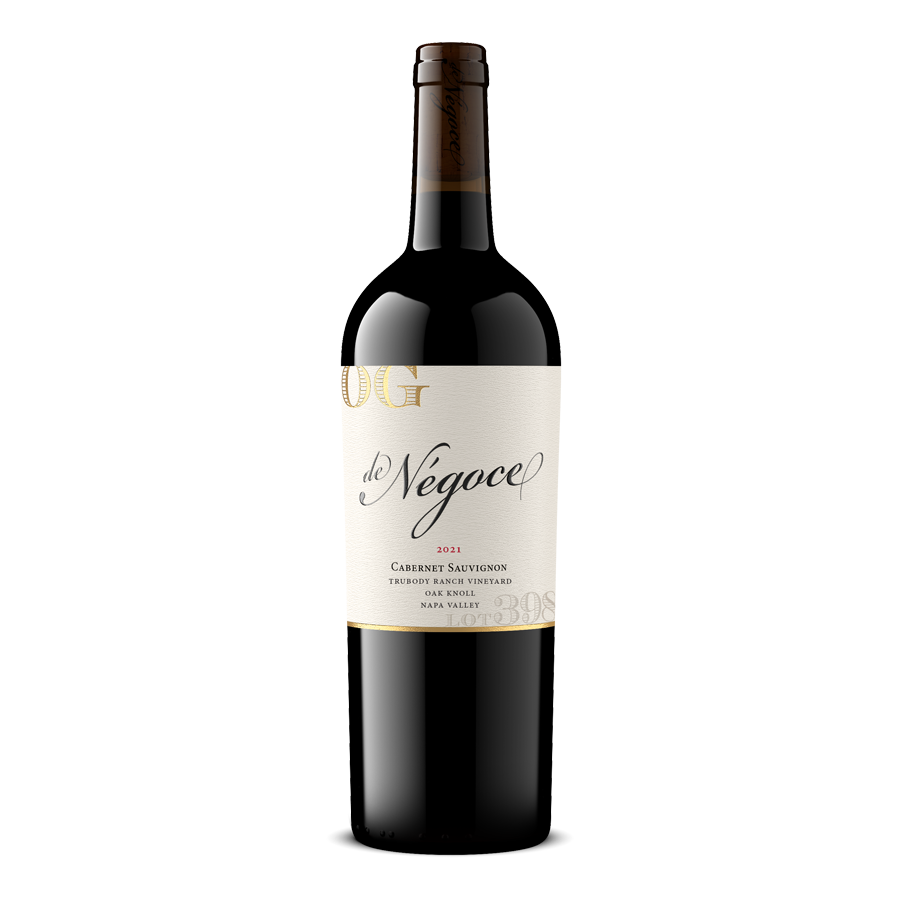 The stars have aligned - our first vineyard-designate Napa Valley Cabernet!
Here's the scoop: we purchased Lot 398 from another producer where it was being used as a component in a $70-$80/bottle of Napa Valley Cabernet Sauvignon. I was smitten with the wine's pretty vibrancy and noticed the Trubody name in the winemakers lot code. I did a little research and found the producer didn't use the name on any of their Cabernets, so would they mind if I reached out to the Ranch to see if they wouldn't mind me using it? No problem.

The folks at Trubody jumped at the chance too. Well, ok, more like they didn't mind much. Old school farmers whose families arrived in Napa Valley back in the 1880s, they don't much care for the egotistical gentrification of Cabernet pricing, and mingling their ranch with the lowly negociant didn't seem to offend them.
So, there you have it. If memory serves me, this would be our first SVD.
It's a hell of a place to start, too. Inky, opaque and glass-staining, yet light on its feet with a supple, elegant presentation and robust '21 structure; this is a beautiful Cabernet Sauvignon that truly reflects its terroir.

Located at the northern tip of Oak Knoll (right on the border of the Yountville District) and just on the other side of Hwy 29 from both Blackbird Estate and Sleeping Lady vineyards, Trubody Ranch Vineyard is a hidden gem. The property sits on the alluvial drainages coming off the Mayacamas Mountains and the soil is chock full of gravel, sand, and silt of a volcanic origin.
However, there's more. This unique spot sits at the confluence of both the Mayacamas drainages to the west and the Stags Leap District drainages to the east. In fact, this property is just over the border from the Stags Leap District and is chock-full of Stags Leap volcanics as well as deposits from the ever-shifting Napa River. In short, this is superlative dirt.

The bouquets gravelly, graphitic underpinning powers pretty black cherry and blackcurrant with violet florals. Weighing in right at 14% alc., this is a terroir-driven wine indeed. Kind of a baby Dominus, if I may be so bold.
Dark and opaque, this Cabernet stains the glass with a pearlescent purple hue. The bouquet is immediately gravelly and graphitic, opening to an excellent concentration of delineated black cherry, blackcurrant, violets, and dark chocolate covered cherry. The entry is supple-yet-vibrant, mouthwatering with cool-climate structure up front, leading into an array of red and black fruits accompanied by oak spice framed with small, grippy tannins and medium+ acidity. The finish is long and uplifted with nervy red fruits kissed with vanilla bean and barrel spice that folding back into themselves, showcasing more, near-eternal vanilla bean. Super-clean and complex, seamless and elegant, this is lovely example of Oak Knoll Cabernet at its best.
100% French Oak, 28% new barrels
100% Cabernet Sauvignon
100% Oak Knoll, Trubody Ranch Vineyards
13.9% alc.