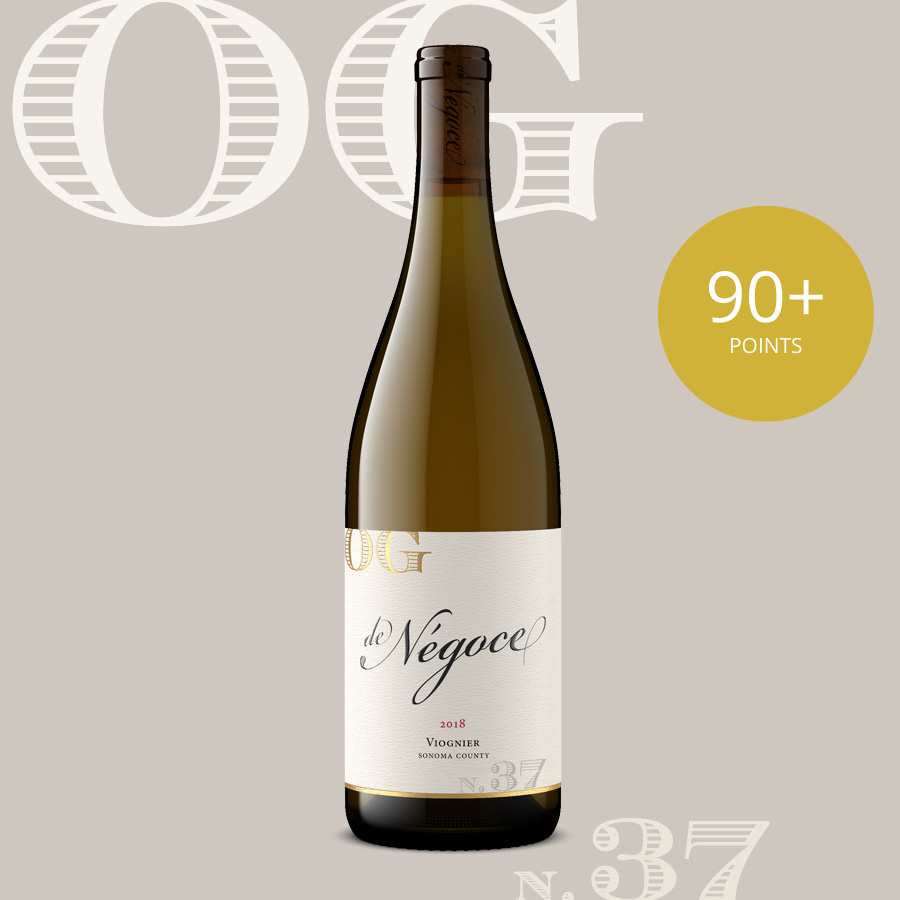 This incredible high-elevation, hillside vineyard is located on the spine of the Mayacamas Mountains at well over 2,000 feet and just outside the Spring Mountain District. The original bottling has multiple 90+ critics scores and a $45 price point.

N.37 2018 Sonoma County Viognier was barrel-fermented in neutral oak with periodic battonage to add depth, dimension and weight to the crystalline mineral character. Its extremely aromatic with honeyed nectarine, peach and allspice aromas wrapped in notes of lovely white flower and sweet blossom. On the palate, the rich, almost oily, character of the wine imparts a perception of sweetness and an awesome length to the finish but the acidity is always there and the wine finishes with lip-smacking minerality slathered in stone and citrus fruit notes (again, bone-dry, no residual sugar).
This is a stellar example of the varietal and an incredible offer at $14. I know a case of Viognier might be hard to swallow but, once you taste this, you won't have any problems doing so :-)

Check-in tasting 6.23.21 - This beauty has taken some time to come out and play due both to its 2200-foot elevation high in the Mayacamas Mountains and the low O2-transfer closure we deployed. But its here now and showing beautifully. Viscous aromas of ginger, peach, and white flower swim in saline…viscous and chewy on the palate as well with schist/chalky acidity carrying ripe peach and nectarine with ginger spice. Plenty of fruit weight here and excellent structure with spicy mineral finish. Will age nicely over the next 10+ years.
______________________
14.5% alc
Barrel-fermented neutral French oak
500 cases available.
bottled on August 17th, 2020