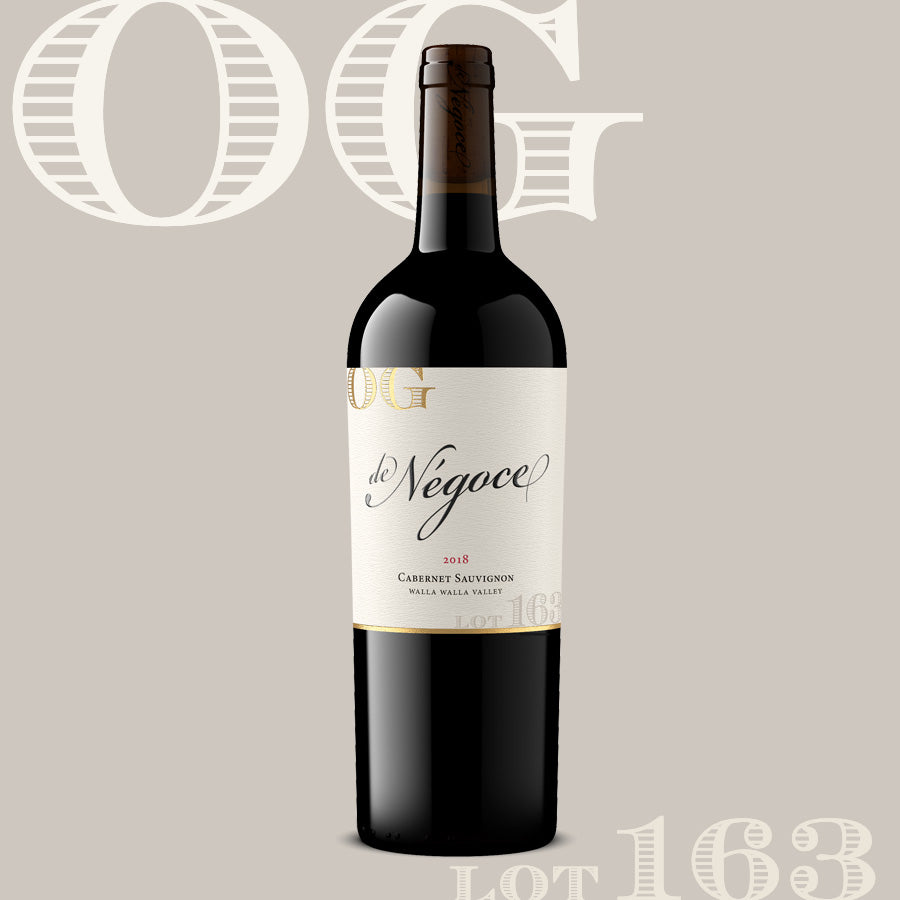 With almost a year in bottle now, this single-vineyard designate "Hill Block" Cabernet Sauvignon from the oldest commercially planted vineyard in Walla Walla (Windrow Vineyard) is showing great!

This is from the same producer as Lots 131, 162 and 164 and the last of these releases. I am simply re-printing the copy from the previous releases below for the uninitiated.
Due to the overall complexity of this deal and the sampling logistics and the small quantities involved (we purchased almost 30 barrel lots from two boutique wineries that share ownership), I opted to get the wines through bottle shock and then release them closer to drinkability. This wine has almost seven months in the bottle now and is starting to open up nicely but has a quite a future ahead.

Sourced from the Windrow Vineyard (the oldest planted commercial vineyard in Walla Walla Valley and early source for Leonetti and L'Ecole 41), N.164 2018 Walla Walla Cabernet Sauvignon is a beautiful example of Walla Walla Cabernet Sauvignon. We purchased the entire production of this "Hill Block" Cabernet Sauvignon and bottled the wine as-is.
Normally priced at $58/bottle, its a steal at $11/bottle or $132/case!
Dark and inky in the glass, its surprising elegant and beautifully balanced on the palate. On the nose, Blackberry, cassis, licorice and brown sugar are supported by seasoned oak aromas and dark earth. Smooth as silk on entry with supple black cherry and blackberry fruit mingling with juicy acidity and beautifully integrated oak and tannin structure. Excellent overall balance with persistence and length on the finish.

100% Cabernet Sauvignon
100% Hill Block, Windrow Vineyard (planted 1998)
50% new French oak
14.3% alc.
300 cases available
Bottled February 18th, 2021