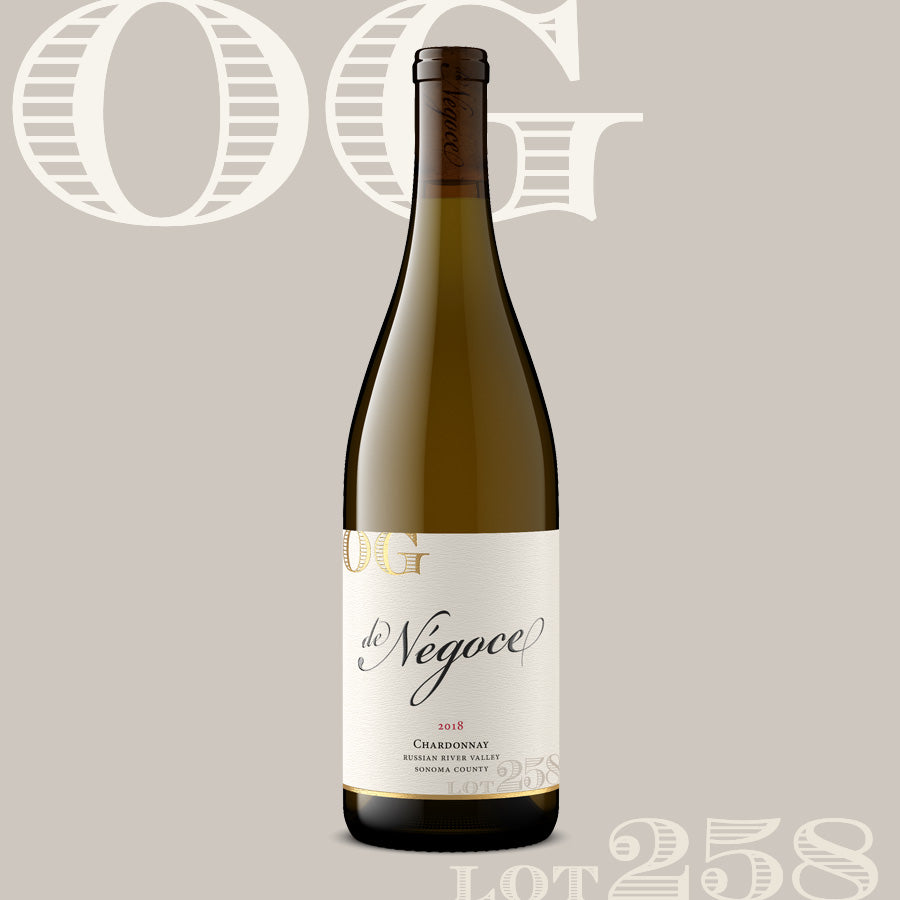 The big brother to Lot 247 RRV Chardonnay (which we blew out a couple weeks ago), Lot 259 is a the "Reserve" offering from the same producer.
As one might expect, its priced a bit higher and there are fewer cases...here is the original story, just swap out the $40 price tag with $55-$60.

I'll be honest, I bought this for a song; however, I am passing the savings along to you.

The winery was a little backed up and had the wine stored offsite. The offsite location needed it out and the winery offered us a hot price to make it go away. Pretty much the same way we got our hands on Lot 239, actually. Same vintage as well, 2018, but the wine has been stored perfectly.

The producer is a small Russian River boutique winery that sells primarily though its tasting room/mailing list and on-premise restaurant accounts so, like most small producers with $55-$60/bottle Chardonnay, they got a little backed up during COVID shutdowns.
Lot 258 is classically opulent, rich and decadent, featuring some fantastic French oak from the Vosges forest, providing lifted notes of toasted vanilla and baking spice that complex the mouth watering white lily, pomelo, flint, and lemon creme. Explosive weight and luscious texture carry through the finish, while notes of creme brulee and seasoned french oak linger and entice the next sip. Beautifully integrated and expressive.

100% Russian River Valley Chardonnay
50% new French oak, Vosges forest
100% barrel-fermented, 100% malolactic fermentation
14.5% alc.
400 cases produced
Bottling end of April and shipping late April, early May (2022).