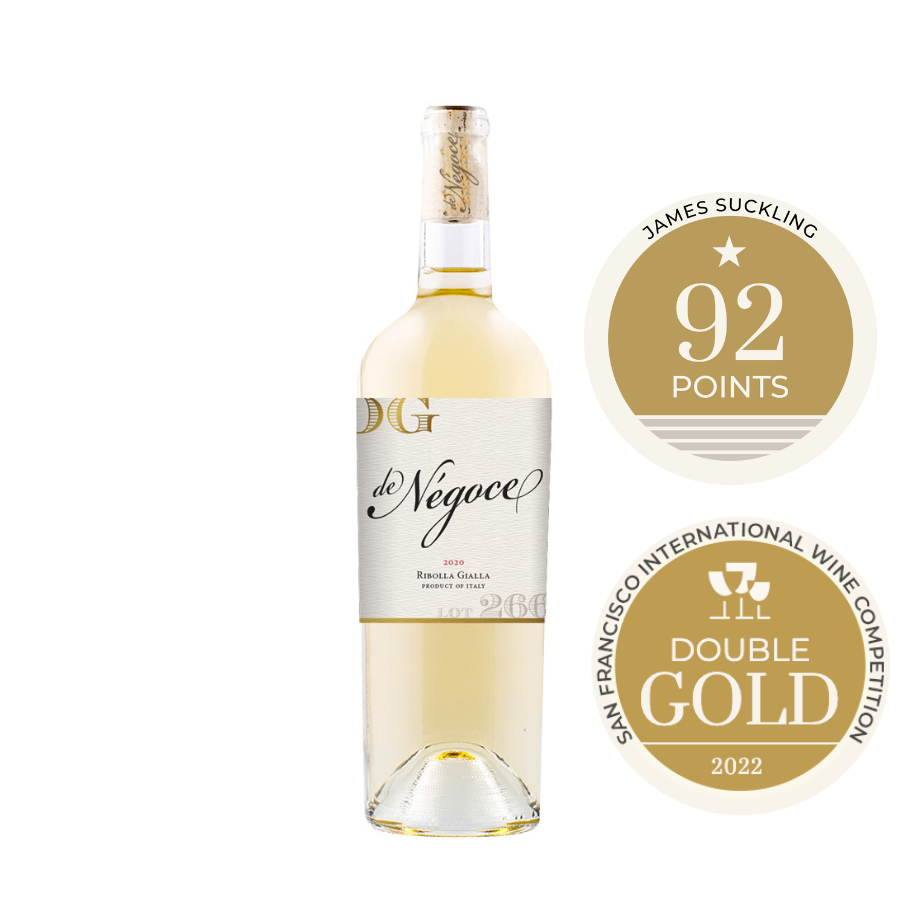 Today, Friuli Venezia Giulia offers Italy's biggest line-up of outstanding white wines (Alto Adige is the only other region in Italy that boasts comparable diversity and wealth of white grape varieties and wines). No other region in Italy offers as large a selection of outstanding white wines from so many different grape varieties as Friuli Venezia Giulia does, while the region's native red grapes yield wines that are equally distinctive.
Make no mistake about it: Friuli Venezia Giulia is the region where, in the 1970s, Italy's white wine quality renaissance began. ...Collio has long enjoyed the loftiest reputation of all FVG denominations.
Vinous.com, Ian D'Agita

Sourced directly from the cellars of Tenuta Sant'Helena in Collio (meaning "hills"), this estate-grown Pinot Grigio is one of four offerings from this stunning lineup sourced directly from the cellars of Tenuta Sant'Helena. I promise, these are all fantastic wines, crisp and delicious, exuding the fantastic terroir from which they were born (in this case, the estate vines of the Fantinel family in Venezia Julia). They drink beautifully now and will benefit from further ageing for another 5+ years.
We are purchasing the exact same wine reviewed below.
FANTINEL RIBOLLA GIALLA DELLE VENEZIE TENUTA SANT'HELENA 2020
Dried lemons, apricots and peach blossom on the nose with some white pepper and honeycomb. It's medium to full-bodied with fresh acidity and a creamy, lightly oily texture. Ripe and floral expression. Delicious now. 92-POINTS James Suckling