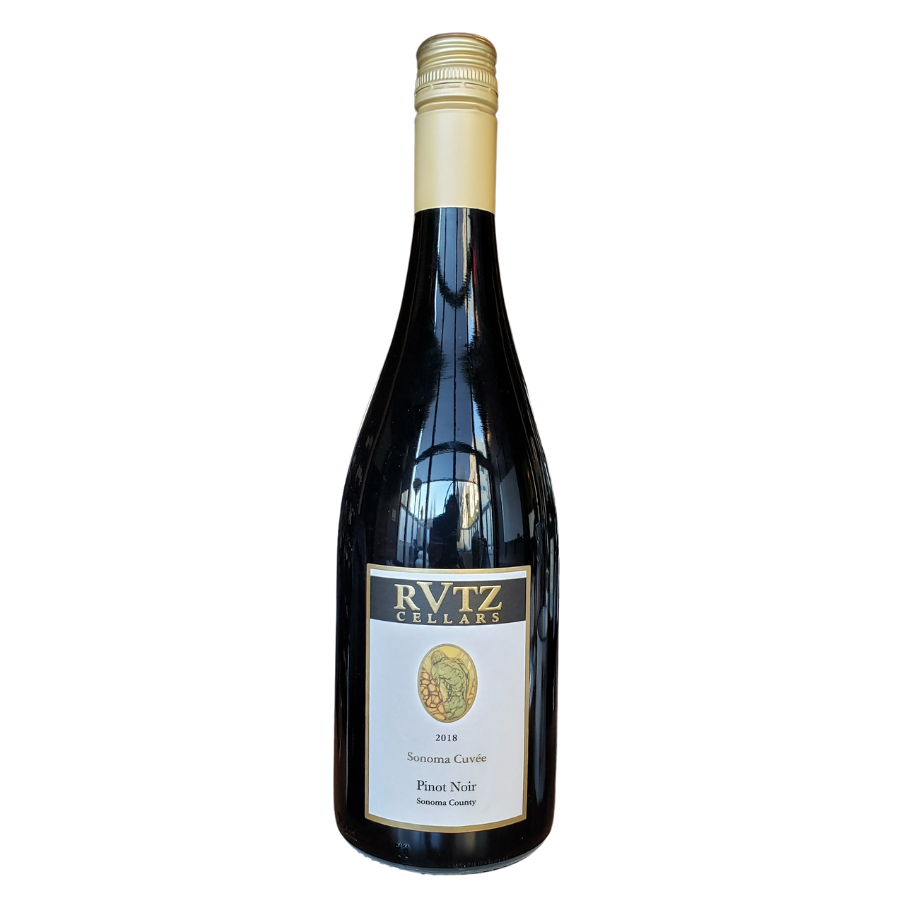 ***Not available in all shipping regions

Lot 282 is the Maison Rutz 2018 Sonoma Cuvee Pinot Noir that I recently purchased in its entirety. Its ships in its original packaging.

This is an absolutely fantastic Pinot Noir, quaffable and lovely but with a seriously complex soul. Its sees whole berry fermentation, 50% new French oak, and is sourced primarily from iconic vineyards such as Hallberg Ranch, Baciagalupi, and Martinelli ( overall AVA's include the Russian River Valley and Sonoma-Carneros with a touch of Sonoma Coast).
Normally retailing for $25/bottle (which, on its own, is actually a hell of a deal for these barrels and vineyards), it's yours today for just $119/case, Shipping Included! Yes, less than $10/bottle, delivered!

Nicely colored in the glass, pale purple with an electric rim. Beautiful bouquet of rose petals and spicy red hots over black cherry and a kiss of tobacco and damp earth. Super-fresh. On the palate, black fruits, Bing cherries, and black raspberry ride a beam of red clay-flecked minerality complexed with cedar box. The wine is soft and smooth with an elegant core and clean-yet-persistent finish that echoes the aforementioned notes for a good 30-seconds+.


Ships in original packaging - screwcap closure
100% Pinot Noir
Blend primarily of Russian River Valley and Sonoma-Carneros with 20% Sonoma Coast
11 months in 50% new French oak barrels from Vosges and Nevers forests
14.1% Alc.
500 cases available
Bottled August 2019