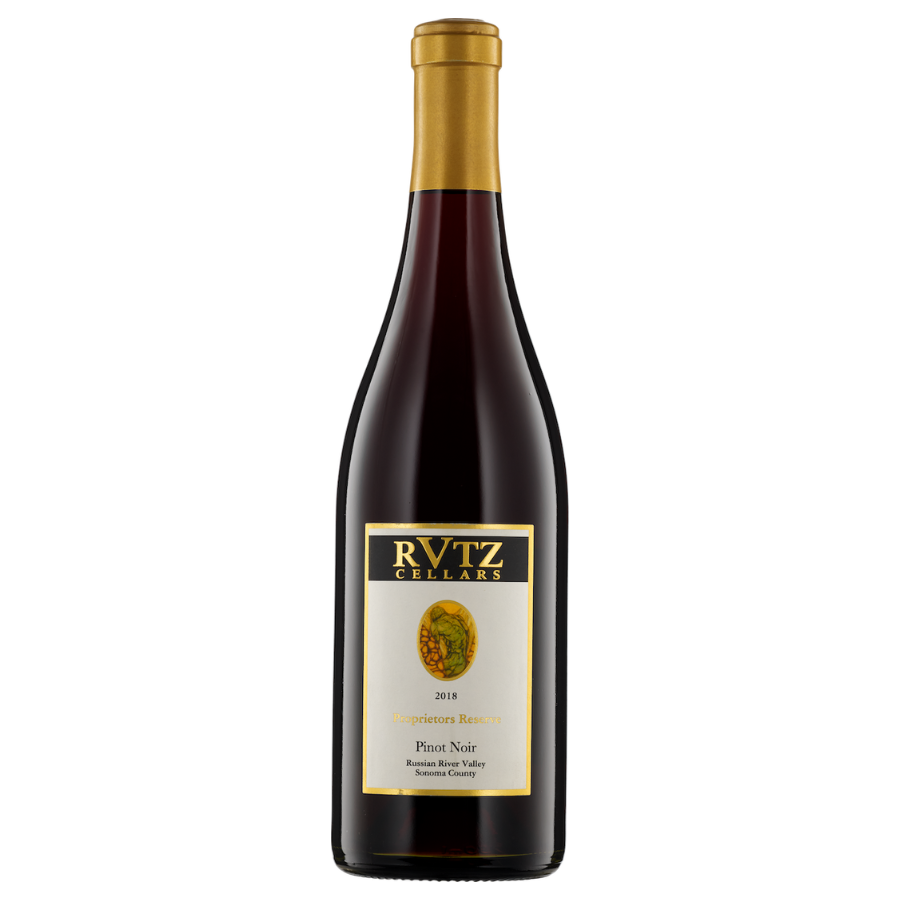 The Lot 284 Rutz Russian River Valley Proprietors Reserve Pinot Noir is a classically-styled, complex, elegant, Burgundian-styled wine. Highly collectible and age-worthy, it is sourced from some of the Russian River Valley's best vineyards (Dutton Ranch, Baciagalupi, Martinelli) and will age beautifully over the next 10-15 years if not longer (see note below).
With over two years in the bottle now, it is unwinding nicely, showing its classic elegance and Burgundian restraint. Make no mistake about this, this is not your ultra-ripe style Pinot (a la Kosta Brown) but, rather, a well-built, 14.1% alc wine that delivers complex fruit over a rich, powerfully-built but never-over-the-top mid-palate structure.

Normally priced at $35/bottle (which is quite the value actually) out of the tasting room, its yours today for $16/bottle.
Medium-to-deep garnet in the glass, this wine offers pungent and savory bouquet, redolent with oak underpinned with black raspberry, black cherry and dark earth notes that become more prominent with air. As the oak peels back and the bouquet complexes with rose petal and sour cherry/orange blossom notes. You'll definitely want to decant this wine in the near term to coax out the aromatics. Smooth on entry with a black pepper halo topping primary red and black fruits seamlessly integrated with seasoned French oak in a long finish redolent with seasoned oak and haloed with cherry fruit and rose petal. Its relatively chewy with seasoned oak notes and minerally tannins that still dominate the palate - clearly this is just a baby.
I can tell you this though, along with these wines I have purchased the wine cellar going back to the early 90's and can tell you that the 1991 Proprietor's Reserve Russian River Valley Pinot Noir has aged beautifully and is still in terrific shape. As I mentioned previously, this is a highly collectible Pinot Noir that will flesh out nicely in the next few years and age beautifully over the next 20 years. It is stunning deal at this price. 24-hour decant highly recommended.

100% Russian River Valley Pinot Noir
50% new French oak
14.1% alcohol
350 cases available
Bottled December 2019