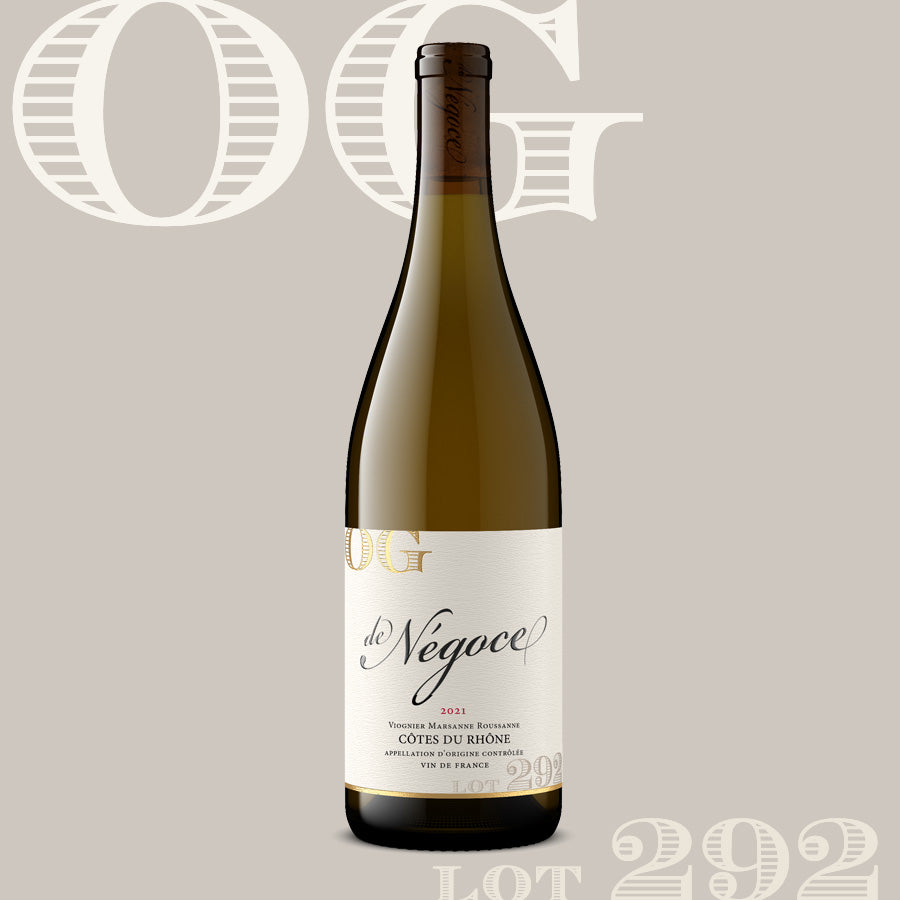 Peaches, cream and river rock just about sums up this beautiful Cotes du Rhone Blanc. A blend of 40% Roussanne, 40% Viognier, 10% Grenache, 5% Clairette, and 5% Bourboulenc it soars from the glass with a bright, crisp, refreshing bouquet.

Another fantastic find from my friend in Bordeaux, there is not much else I can tell you about the wine, to be frank, other than the fact that it is absolutely delicious.
Medium straw in the glass, effusive with peaches and vanilla blossoms laying over warm river stone aromas complexed with pretty apple and cider notes with just a kiss of butter as the wine opens up. Butter smooth on entry but fleshy and juicy on the palate with white fruit and mouthwatering mineral riding slatey rock through a long finish featuring a nice orangesicle retronasal blast. Delicious.
100% Cotes du Rhone
40% Roussanne, 40% Viognier, 10% Grenache, 5% Clairette, and 5% Bourboulenc
13% alc.
300 cases available