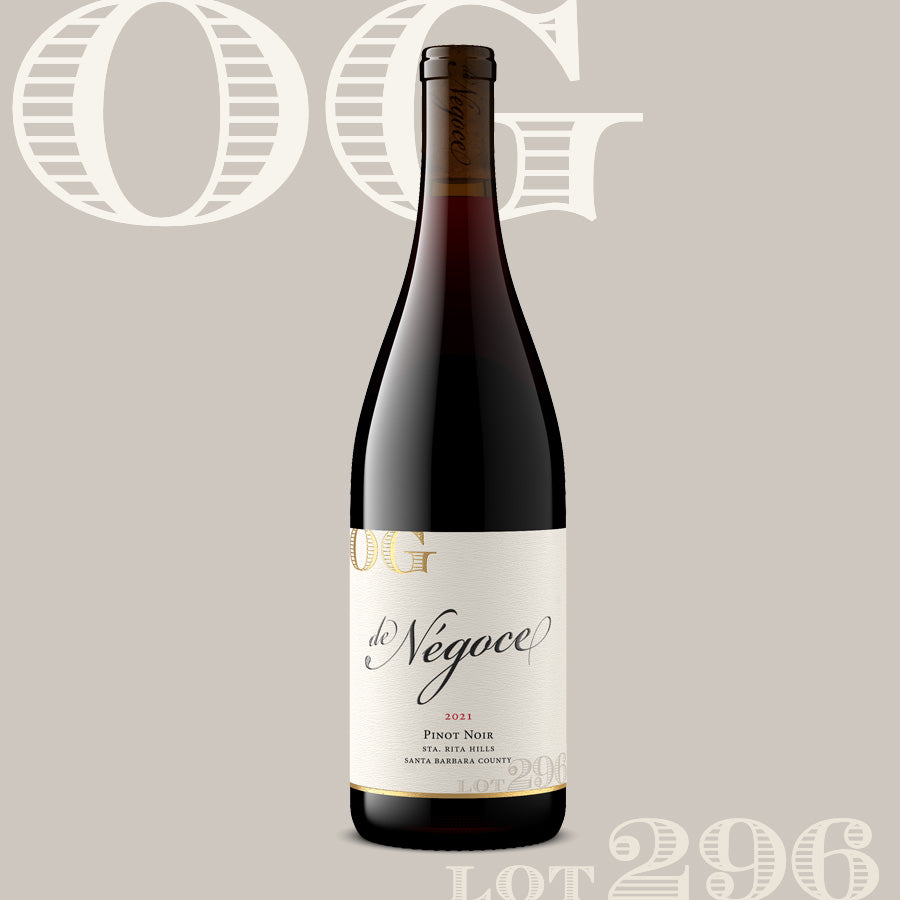 Boom Boom...its giddyup time ladies and gents!

With fruit sourced from one of the founding vineyards in the heart of the Sta. Rita Hills (planted over 20 years ago) and produced from an ultra-premium $50-70+ Pinot Noir program, this 2021 Sta. Rita Hills Pinot is a stunning value for JUST $139/case!
2021 was a fantastic yet plentiful vintage so me and winemaker Mark (who is deeply connected to the central coast and the Sta Rita Hills in particular) were invited to dial-in our own blend from a variety of ultra-premium barrel lots. It took us couple weeks and lots of negotiation to get the wine right, but we got there. The final blend is a mix of Dijon clones 667, 777 and 115 plus about 30% Swan "suitcase" clone, all aged in approximately 27% new French oak.

The final result is an absolutely delicious, complex Pinot Noir at an unheard of price.
There is not a single bottle of wine out of this vineyard that sells for less than $50/bottle (the tasting room prices are much higher actually). At $139/case, its an absolutely unbelievable, head-shaking deal.
I promise Pinot-lovers, you will be blown away by this offer. Only 450 cases available at T1 price. This will sell out today so get it while you can!

Beautiful, uplifted bouquet opens with Earl Grey, Santa Rosa plum, blood orange and dried rose petal. As the wine opens up, black cherry bass notes and ripe maraschino cherry form the core. Menthol, forest floor and woody resinous notes are laced throughout and create an incredibly intriguing bouquet that is itself worth the price of entry. Smooth and perfectly ripe on entry, sappy acidity carries ripe red fruit to an expansive, glorious finish with lingering notes of black tea, rose petal and menthol notes tickling your sinuses. Smooth, ripe and delicious, this Pinot will age nicely over the next decade but here is no need to wait - its fantastic now!

100% Pinot Noir, 100% Sta. Rita Hills single-vineyard
27% new French oak
~14.5% - the wine is still in barrel and will stay there until bottling in late October/early November.
450 cases available
Bottling projected for late October/early November 2022