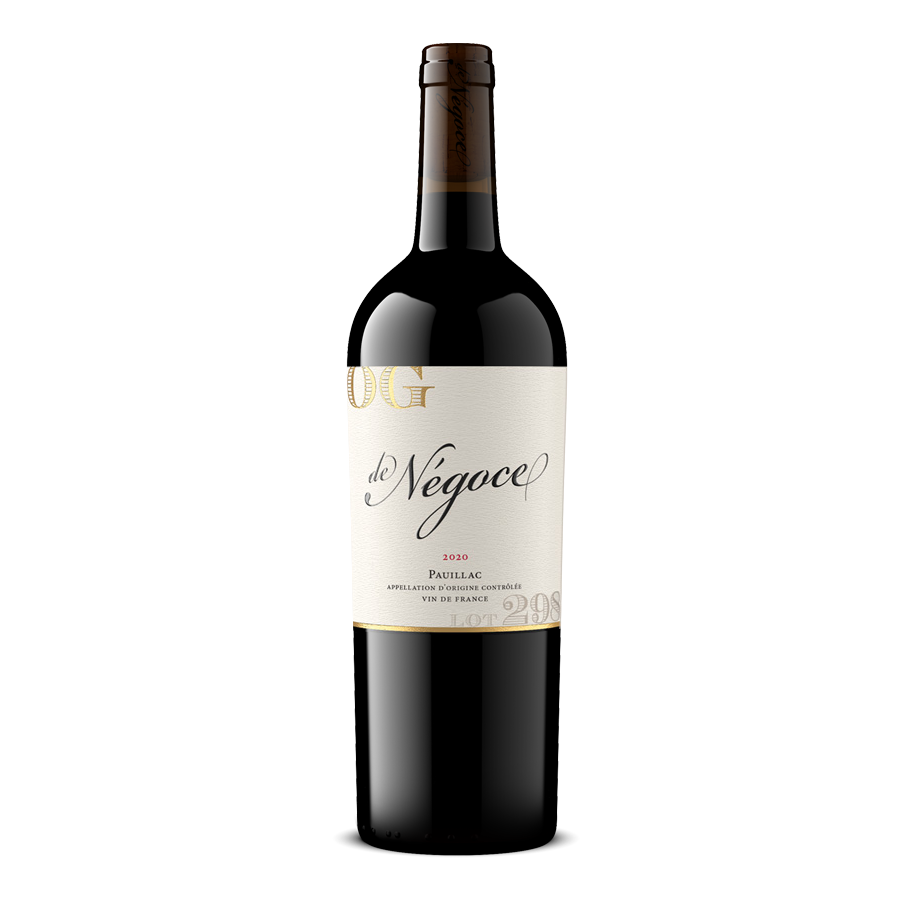 $100/bottle under the original label
One of the most sought after AOC's in all of Bordeaux, the world's most famous wine region, Paulliac is where the phrase "iron fist in a velvet glove" is perhaps most appropriately applied.

There is not much I can tell you about the producer of this wine. Like so many bulk deals in Bordeaux, they happen at a quiet restaurant far away from the watchful eyes of ones neighbor's (The Chateau owners detest selling bulk wine, which is why so many now have third labels on top of their second labels so that they can extend their brand over the Cru Bourgeoise vineyard parcels they've purchased en masse over the last couple of decades - but that's a story for another day).
This deal happened in the city of Bordeaux at a sidewalk cafe on a sunny but cold winter day last February. My winemaker friend met his winemaker friend, beers were had and a couple of bottles of dark red wine were exchanged. My inquiries were met with shrugged shoulders and a smile - no more information other than the appellation and final blend was forthcoming. Later on, after tasting the wine, I didn't care, I had all I needed to know.

Brilliant and intense deep garnet, this wine exudes elegance and power, the proverbial "iron fist, velvet glove", with lifted notes of violets, cassis, cigar box, leather and incense with toasted vanilla notes and primary black fruits. Still a baby, but juicy, fresh and vibrant with excellent energy and tension, this wine has a gravitas of focus and depth in the mid palate that folds into bright floral notes and black fruits. The freshness gives way to the full-bodied development, with a tannic structure worthy of the great wines of Pauillac, and carries through the long, generous finish with a hint of cedar and toasted vanilla.

100% Pauillac AOC
65% Cabernet Sauvignon, 25% Merlot, 5% Cabernet Franc, 5% Petite Verdot
Barrel regimen unknown but likely about 33% new French oak
13% alc.
500 cases available