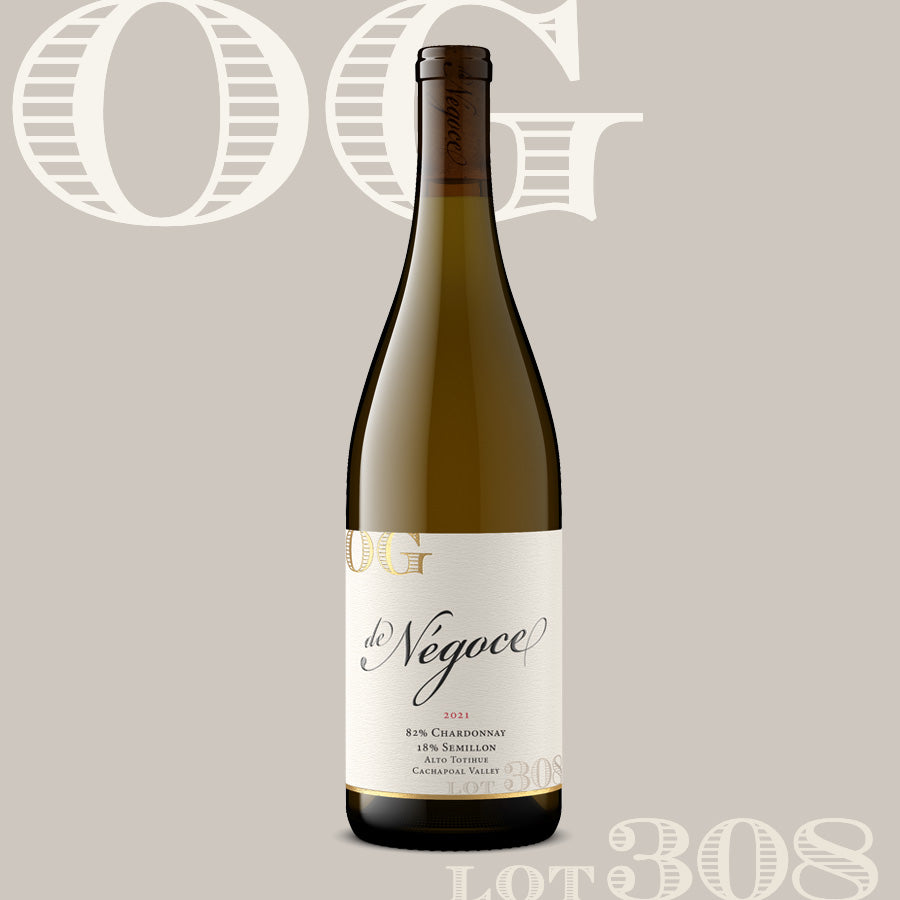 The longest and thinnest country in the world with thousands of miles of south Pacific coastline paralleled between thousands of miles of Andean Mountains with valley's sandwiched in-between, Chile is one of the most unique winegrowing regions in the world.
Given the massive coastline, many of the regions rely on marine influence for the diurnal swing that defines many of the world's best wine growing regions. However, some of Chile's most exciting wine regions (particularly for Bordelaise varieties such as Cabernet, Carmenere and Merlot) are hidden inland, back up against the Andes where lean alluvial soils conspire with altitude-driven temperature swings and higher UV radiation to produce concentrated yet ethereal reds and whites that, at their best, bring freshness, elegance and power in equal parts.
Originally content to play second fiddle to its more celebrated neighbors (Maipo to the north and Colchagua to the south), the warm, inland Cachapoal Valley was content to produce good fruit and pedestrian wines. However, a few French winemaking families recognized that the higher-altitude, eastern reaches of the valley, nestled into the alluvial drainages of the mighty Andes, had tremendous potential leading to a post-Pinochet land grab in the 1990's.
One of the first to recognize the potential of Alto Cachapoal (now known as Alto Totihue) was the iconic Bordeaux producer Chateau Larose Trintaudon, who, in 1994, partnered with small growers in the region and brought their know-how to plant the more challenging 2000-foot terroir of the Alto Cachapoal and build the Casas del Toqui winery.

In 2010, the Chilean Court family purchased Casas del Toqui and continues to produce wines of profound structure, depth and complexity with a Napa Valley meets Bordeaux sensibility. We've partnered with them to bring you their top of the line offerings and I am confident you will be blown away by these classic, distinctive wines and the tremendous value they represent. You will not find wines of this breed and concentration at this price anywhere else.

The first wine on offer is their fantastic Alto Totihue white blend, 82% Chardonnay and 18% Semillon. Half the wine is barrel-fermented with a portion (20%) undergoing malolactic fermentation while the other half is produced in tank and stored on its lees. The resulting wine combines fantastic freshness with supple richness, elegance and great persistence on the palate. Classy, artisanal juice.

Pale yellow in the glass. The bouquet is fresh and bursting with lemon candy and butter blossoms draped over a gorgeous minerality. Tropical fruit notes embolden with air adding hints of vanilla and toasted almond to the citrusy complexity. Supple and harmonious on entry turning rich, fleshy and mouthwatering through the mid-palate; however, this Burgundian-styled effort always retains its nervy energy leading to a vibrant finish of tremendous purity and incredible finesse. Like I said, classy juice. Will age beautifully for another decade.

82% Chardonnay, 18% Semillon
50% barrel-fermented, 20% new French oak, 20% FML/50% stainless steel resting on lees for 8 months before combing for bottling
13% alc.
200 cases available
Arriving Late July/early August