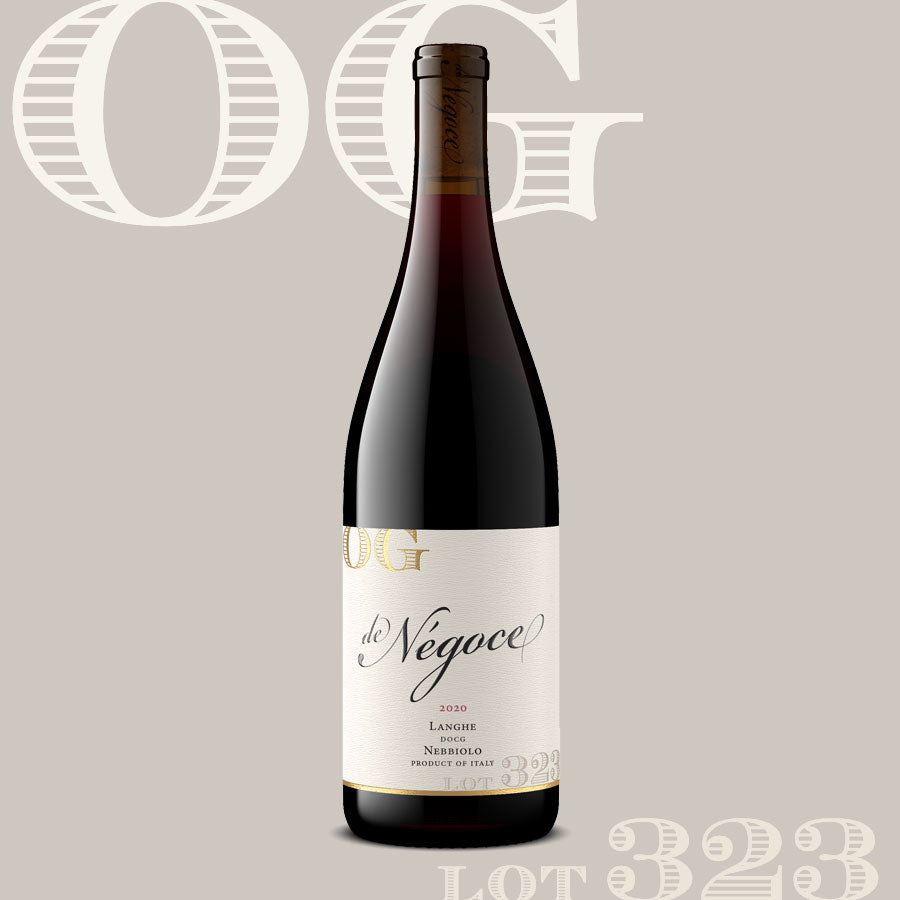 Baby Barolo for $15/bottle!

Another fantastic wine tasted last Spring at VinItaly, Lot 323 Langhe Nebbiolo hails from the dynamite 2020 vintage in Piedmonte.

Produced from the same Nebbiolo grape as Barolo, Langhe Nebbiolo is a lighter and more approachable style, typically meant to be drunk over the next 3-5 years. Usually softer than a Barolo, in 2020 the exceptional hang-time led to beautifully structured, complex and harmonious wine truly deserving of the Baby Barolo moniker.

It's a great everyday drinking wine that punches waaaay above its weight class and is as food-friendly as it gets - I highly recommend you try it with tagliatelle pasta with a meat or porcini mushroom sauce not to mention red and white meats including grilled game. Great too with medium hard cheeses with some age on them.

Bone-dry, focused and complex, this is an artisanally crafted wine that will thrill Italian wine lovers with its combination of incredible value and high quality.
It is an absolute steal at this price.
Pale, medium garnet in the glass. Much appreciated in a big Burgundy bowl with nice chimney. Give it a minute or two of swirling and pretty cherry and raspberry fruit come to the fore, underpinning the tarry rose petal and anise notes and growing more powdery, spicy and ripe with air. Savory mushroom, sweet tobacco, leather and red rock mineral notes complex the bouquet nicely adding depth and dimension. Supple on entry with minerally tannins beautifully attenuated with pretty red fruits and sweet tobacco in a long, youthful finish just beginning to unwind. Dry and harmonious with a beautiful structure, Lot 323 will knock your socks off with its fantastic combination of elegance, complexity and food-friendliness.
100% Nebbiolo
50% tank-raised, 50% large format barrique
14% alc.
200 cases available
Arriving late 2022, early 2023