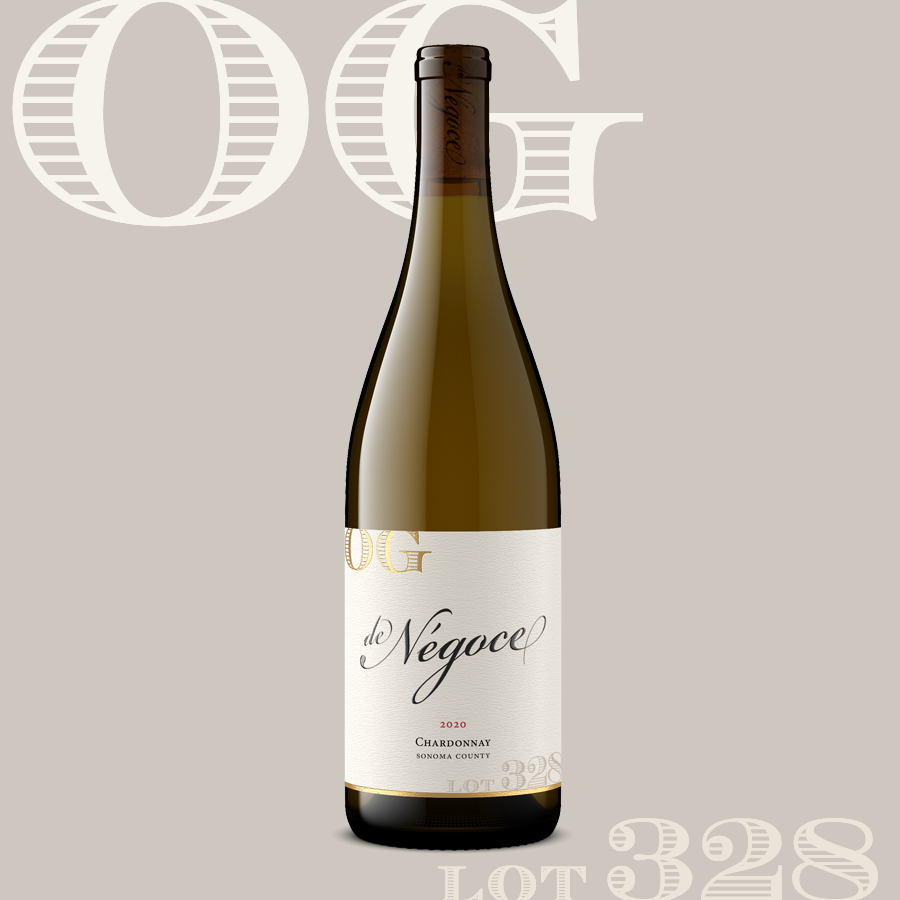 Some of the best deals come over the transom this time of year as folks finalize their blends or look at the upcoming harvest and make some tough decisions on how much inventory they want to hold.

This is one of those deals.
From an absolutely legendary producer comes this fantastic Chardonnay. They would only sell the wine as "Sonoma County" appellation to protect their identity and all I am able to relay to you is that the wine comes from 1500-2000-foot-elevation vineyards not far from the Napa Valley border.
This wine is the definition of no expense spared production and sees 100% new French oak from the worlds best artisan coopers. Their various Chardonnay's sell for well over $100/bottle.
Given the impending harvest we were able to secure this wine at a quite advantageous price.
Now, lets get down to brass tacks - this is not a $100/bottle Chardonnay. I think its a 92-93 point wine, not a 96-99-pointer, which is likely why we got our hands on it - it just didn't make the cut. Its far more fairly priced in the $50-60 range to be frank.
I think that's OK, though. Priced at $16/bottle, it is still a spectacular deal - I would even say back up the truck-worthy.
The bouquet opens with candied ginger and apple pie notes but quickly blossoms with lemon oil, yellow flowers and ripe stonefruit notes haloed with brioche/pastry notes complexed with hints of nougat and marzipan. Fantastic! Smooth yet vibrant on the attack with a honey beam of acidity bursting with lemon curd and stonefruit and finishing with lingering salt water taffy notes. Medium-full bodied and beautifully framed with lush opulence and great mineral focus throughout, this wine has it all!

100% Chardonnay
100% Sonoma County, 100% estate fruit
100% new French oak
15% alc.
300 cases available
Bottling in September and shipping in Octobe