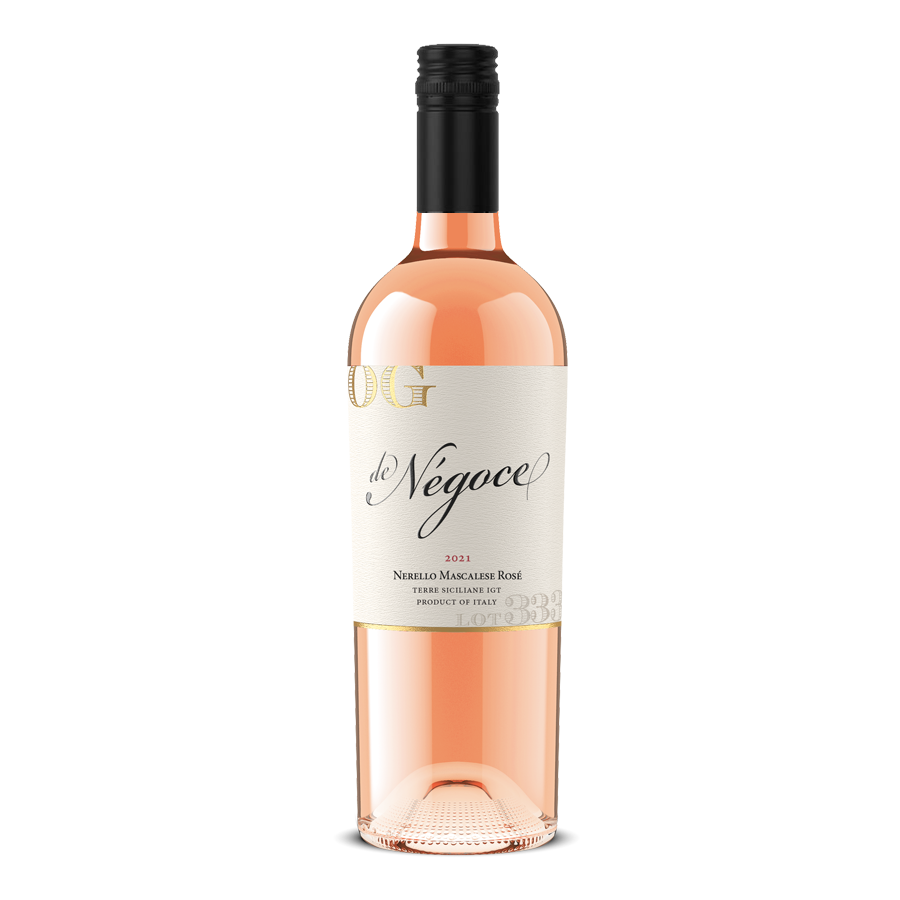 $20/bottle under the original label
GOLD MEDAL, TEXSOM 2023 WINE COMPETITION
Another gem from my brush with the Italian co-op at last year's Vinitaly also happens to be my "Back up the Truck Import Rosé" for 2023 (I know, I know, it's too early in the year to call that, right!? Wrong, read on).

From hand-harvested clusters of organic fruit farmed by the largest organic winery in Southern Italy comes the lesser-known Nerello Mascalese grape (a local favorite that honestly rivals most Pinot Noir expressions from around the globe - without the Pinot Noir price tag in tow). While the source winery produces this as a red wine (more on that in the near future, *wink* *wink*), we had the chance to try - and buy - this unique, complex, graceful, absolute QPR star from the stellar 2021 vintage - something I've sung the praises of numerous times in these pages.
Grown on the slopes of Mt. Etna in Sicily (great drainage), this wine has a very strong sense of place rivaling some of France's best Provençal bottlings; and with that in mind, my notes:
Lot 333 | 2021 Nerello Mascalese Rosé Terre Siciliane IGT
With its red wine expression likened to Pinot Noir, it's no wonder this light-bodied red-skinned grape would be an excellent contender for pink expressions. Strawberries, herbs, and blood orange on the nose are sliced by a chalky minerality haloed by incense perfume. The entry is all terroir; volcanic rock, sliced peppers, juicy cherries against perfectly interwoven, medium acidity. The finish is incredibly dry, almost mouth puckering, screaming to be served alongside shellfish or fresh seafood in a wide array of preparations. A perfect wine for fans of Provençal Rosé or Domestic Pinot Noir-based Rosés.
So, without further ado, back up the truck folks!
100% Nerello Mascalese