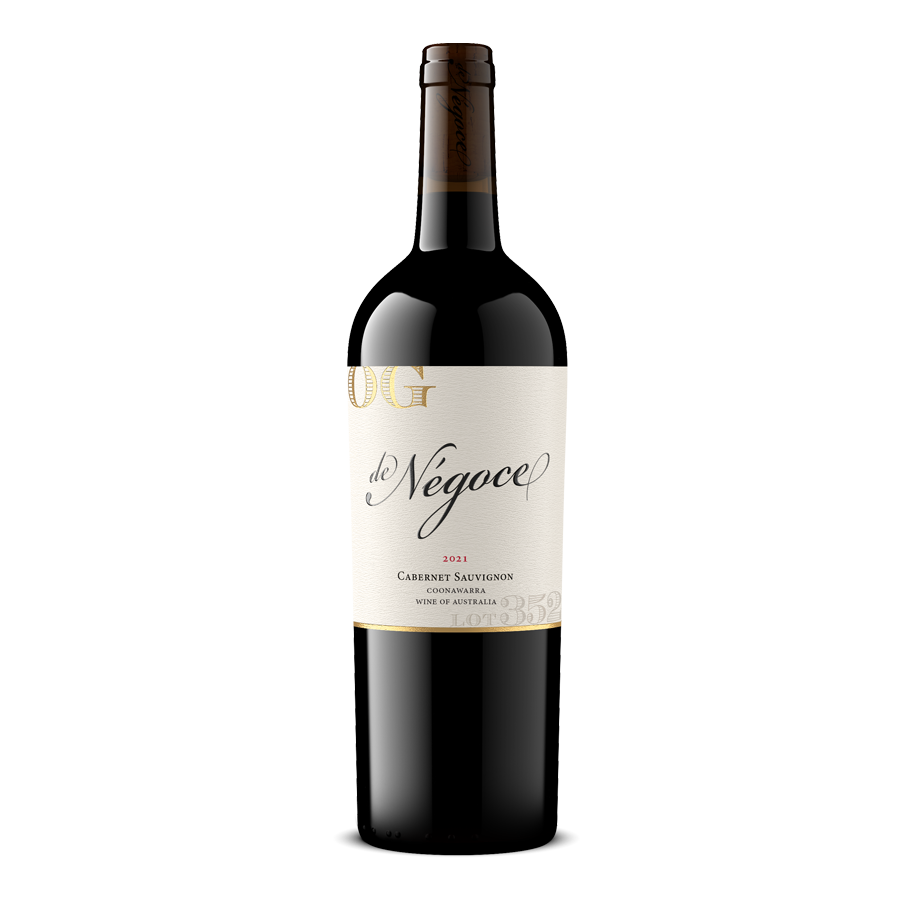 $50/bottle under the original label
In retrospect, I should have assigned this wine to Lot 350 - it deserves the honor. Indeed, if there is a wine that defines the de Négoce model of incredible wines at incredible prices, this is it!

Regardless of its number, Lot 352 2021 Coonawarra Cabernet Sauvignon is a stunning value and a compelling wine.
Lot 352 hails from a no-expense-spared, estate-produced bottling that retails in Australia for $50-$55/bottle. The producer's 2019 and 2020 vintage bottling's have 93- to-95-point scores from James Halliday, Sam Kim (Wine Orbit) and WinePilot. While both 2019 and 2020 were solid vintages, they simply don't compare to the stellar, picture-perfect 2021 vintage.
Now here's the fun part...
Not $55/bottle, not $45/bottle, just $13/bottle!
Folks, there is no better value in Cabernet Sauvignon - accessible, complex, and classically-styled, you simply cannot go wrong here. It has it all: finesse, power, and balance, supple, succulent, silky mouthfeel and pitch-perfect oak deployment. It drinks great now and will age gracefully for another 10-15 years.
If you buy one Cabernet from me this year, this is the one - just trust me 
Yes, indeed, Ladies and Gentlemen, it's time to...
Back Up The Truck!
Opaque in the glass but not quite squid ink - just a little garnet around the rim.  Already showing beautifully with just six-weeks in the bottle with a ripe, gorgeously fragrant bouquet of cassis, dark plum and menthol/bay leaf opening further to reveal ripe cherry, blackberry jam and crushed red rock aromas anchored with chocolate and toasty brown sugar notes. Concentrated, expressive and perfectly-weighted on the palate with a supple-yet-powerful entry leading to a succulent mid-palate where the fantastic complexity of the vintage is in full effect. Here gobs of blackcurrant, ripe blackberry, dark plum, dark chocolate, leather and cedar are perfectly arrayed over silky, nuanced tannins seamlessly woven throughout. Delectable and well-structured at the same time with deftly-deployed oak carrying it all to a fabulously long and sumptuous finish.

100% estate grown and produced
100% Coonawarra
35% new French and American oak
15% alc. (may seem high but the wine is exquisitely balanced)
400 cases available
Bottled November 24th, 2022