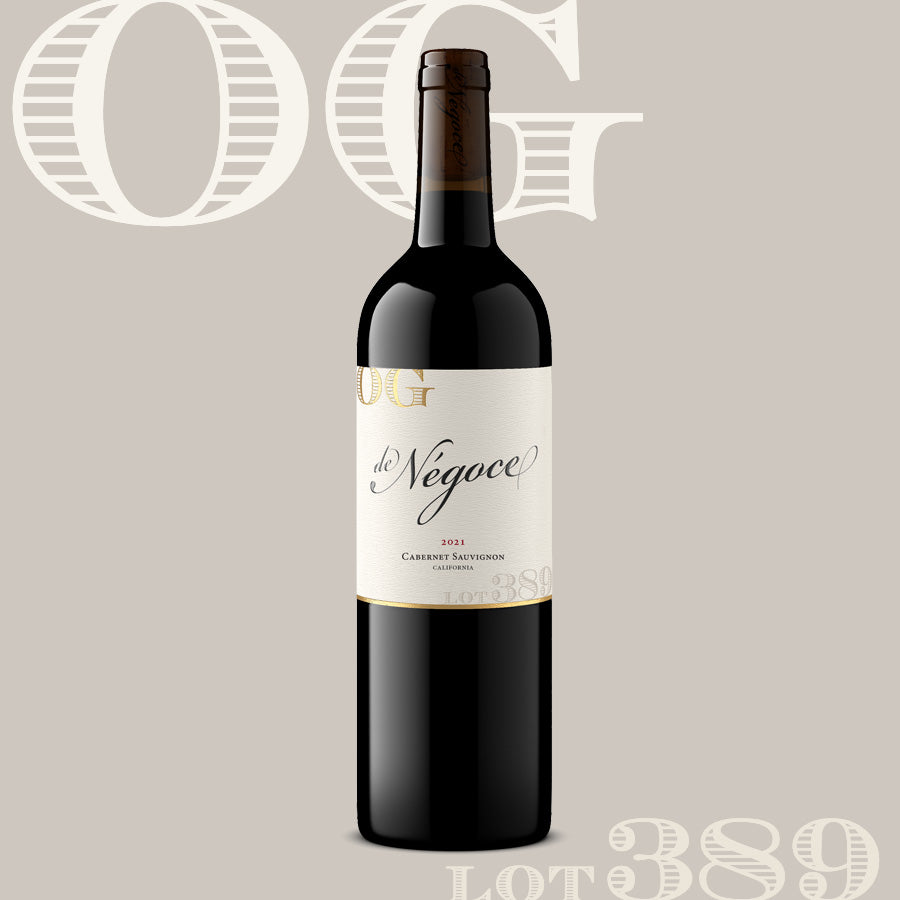 I've got another curveball for ya. 
Lot 389 is a California-appellated Cabernet Sauvignon from the same Russian River Valley producer as the Lot 388 Mendocino County-appellated Pinot Noir.
These folks have been sourcing in California for many decades and have a knack for finding the best value fruit out there. The winemaker is a total pro with vast experience throughout the state in high-end wine production.

The Lodi Cabernet base component is a great wine in its own right. On top is blended 15% St. Helena Cabernet Sauvignon and 15% Alexander Valley Cabernet. Aged in 33% new French oak, she's got all the bells and whistles and the fantastic '21 vintage behind her.
Like Lot 388 Mendo Pinot, Lot 389 California Cabernet Sauvignon is a sumptuous, vibrant, delicious wine that punches waaaay above its weight-class...another great pop 'n pour, Tuesday night, workhorse wine you just don't have think about.
There is a little bit less of this than the Mendocino Pinot Noir and, because it's Cabernet, I suspect it will go fast. 400 cases available. Have at it!
Cab Sauv Fans, be sure to check out the notes below - this is definitely another cellar defender extraordinaire!
Ripe cherry and black raspberry notes are nicely integrated with toasty, chocolatey oak in a sumptuous and vibrant bouquet with seamless fruit and oak integration. Plush on entry yet juicy and energetic with very pure, ripe fruit supported by toasty, cocoa oak notes and a perfectly integrated tannin structure. The wine is broad and open-knit on the palate but still robust with good length and persistence - the vibrant nature of the '21 vintage is on full display here.
100% Cabernet Sauvignon
70% Lodi, 15% St. Helena, 15% Alexander Valley 
Aged in 33% new French oak
13.9% alc.