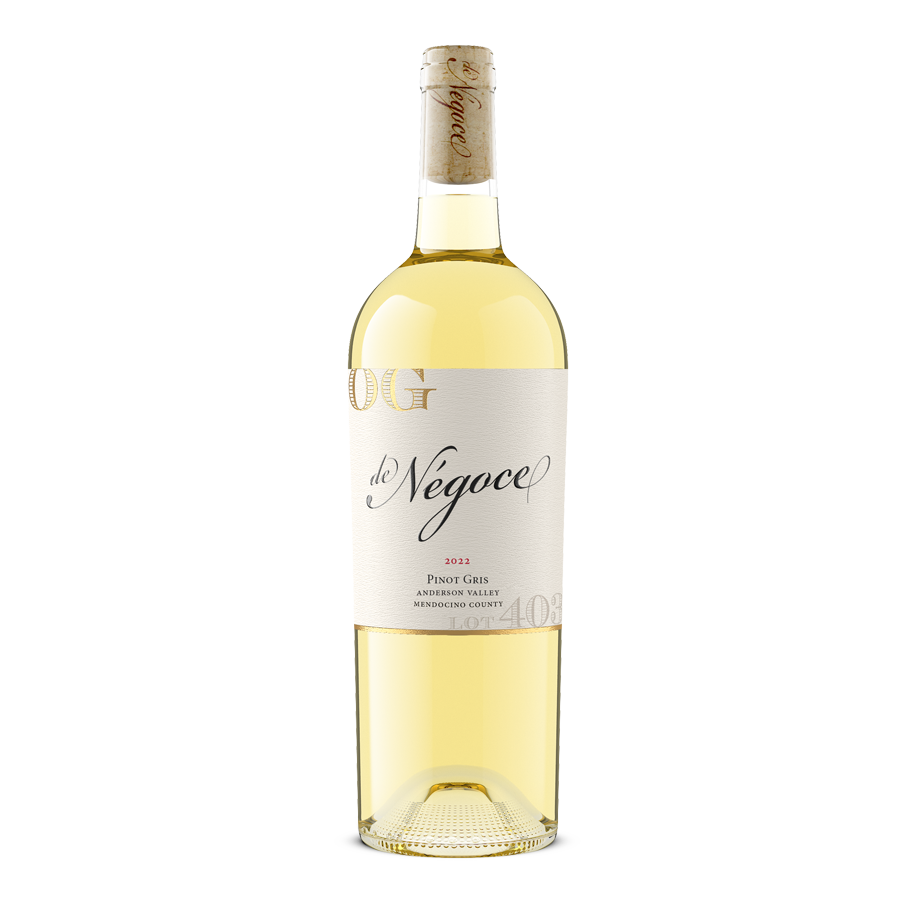 97-points & Double Gold under the original label
This wine is a no-brainer as far as I'm concerned.
Lot 403 is sourced from one of Anderson Valley's pioneers, grown on their estate vineyards, and hand-selected from only the ripest and best blocks in the vineyard. This delicious, scintillating, bone-dry Pinot Gris is crystalline, energetic, and mouthwatering, making for a wonderful aperitif, poolside sipper, or meal accompaniment…think Orchard Fruit Salad with Burrata, to Oysters on the Half Shell, and other lighter seafood fare. 
Under the original label, this wine has garnered a Double Gold, Best in Class, and 97-points. We only have a couple hundred cases, so I recommend moving quickly!
Only $15/bottle.
A fresh, bright and effusive bouquet opens with orangesicle evolving into fresh, crisp apple, honeycomb, citrus zest, and citrus blossom underpinned by a pretty minerality. Fleshy on the palate with an amalgam of apple fruit and chalk, this bone-dry white is a beautiful rendition of an Alsatian or Alto Adige Pinot Gris. Wonderfully-balanced and well-structured, it delivers orange and vanilla blossom notes, then a lemon-flecked minerality crosses the wine into an elegant, sustained finish with exceptional purity. 
100% Pinot Gris
100% Anderson Valley, Mendocino County
12.9% alc.