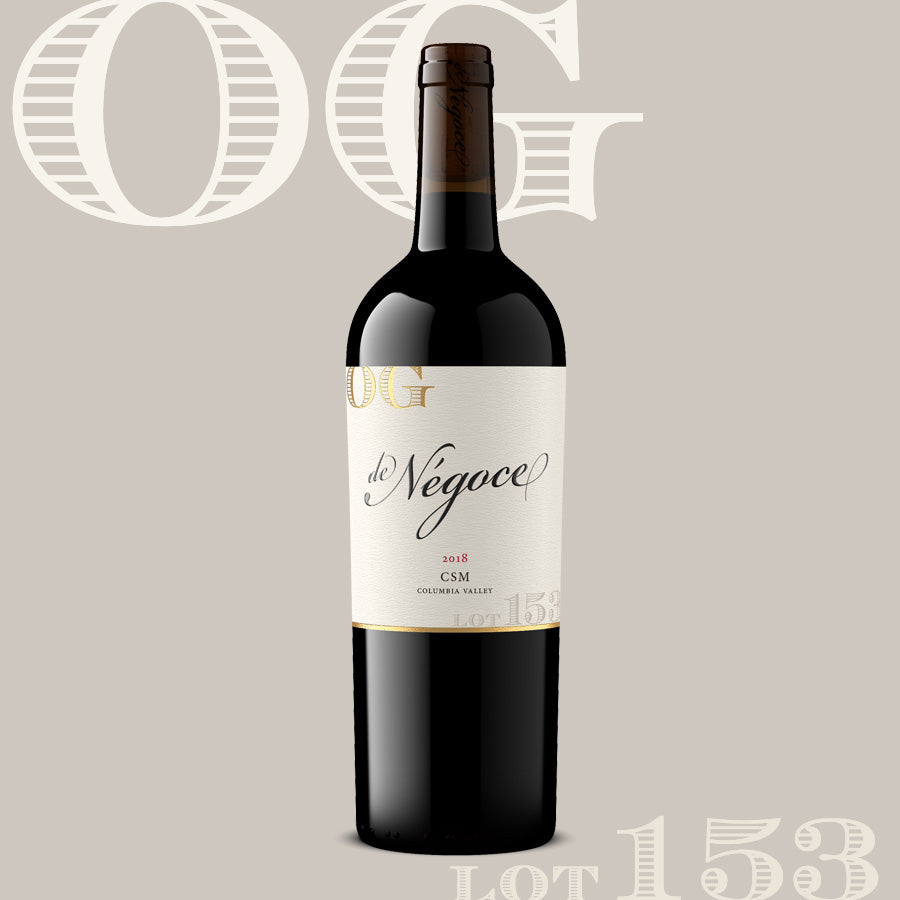 Lot 153 comes to us from the same producer of the OG N.83 through to OG N.89. These wines are all fantastic and Lot 153 is no exception; in fact, this one was the hardest to part with it seems as it was meant to be the first CSM (Cab, Syrah, Merlot) they had produced. However, the winery, recently sold, was told to divest itself of the wine and it was offered to us late last year. The wine sees approximately 30% new French oak and is largely sourced from the wineries Walla Walla estate vineyard plus a lot of Syrah from Pheasant Run, also located in the Walla Walla Valley AVA.
Lot 153 CSM now has almost two months in the bottle and will be nicely fleshed out by mid-May. This wine was meant to retail for $60/bottle and is nicely priced at $18/bottle. Plush, juicy and ripe but with excellent depth and dimension, you will be floored by the value here. Another excellent "cellar defender". There are only 200 cases left so I would advise that you move quickly on this one.

Deep-ruby, medium-purple in the glass. The aromas are a bit disjointed from bottling but still lovely, showing excellent complexity...clearly there is a lot going on here. Savory seasoned oak, deep plum and bourbon-soaked cherries ebb and flow with waves of coffee bean and candle wax notes. Again, this will need another 30 days to coalesce but it will be beautiful. Plush and chewy across the palate with outstanding structure that is at once approachable but provides plenty of stuffing for another decade of ageing potential.

48% Cabernet, 30% Merlot, and 22% Syrah - 100% Walla Walla, 100% Columbia Valley
30% new French oak
14.9% alc.
400 cases available
Bottled February 18th, 2021