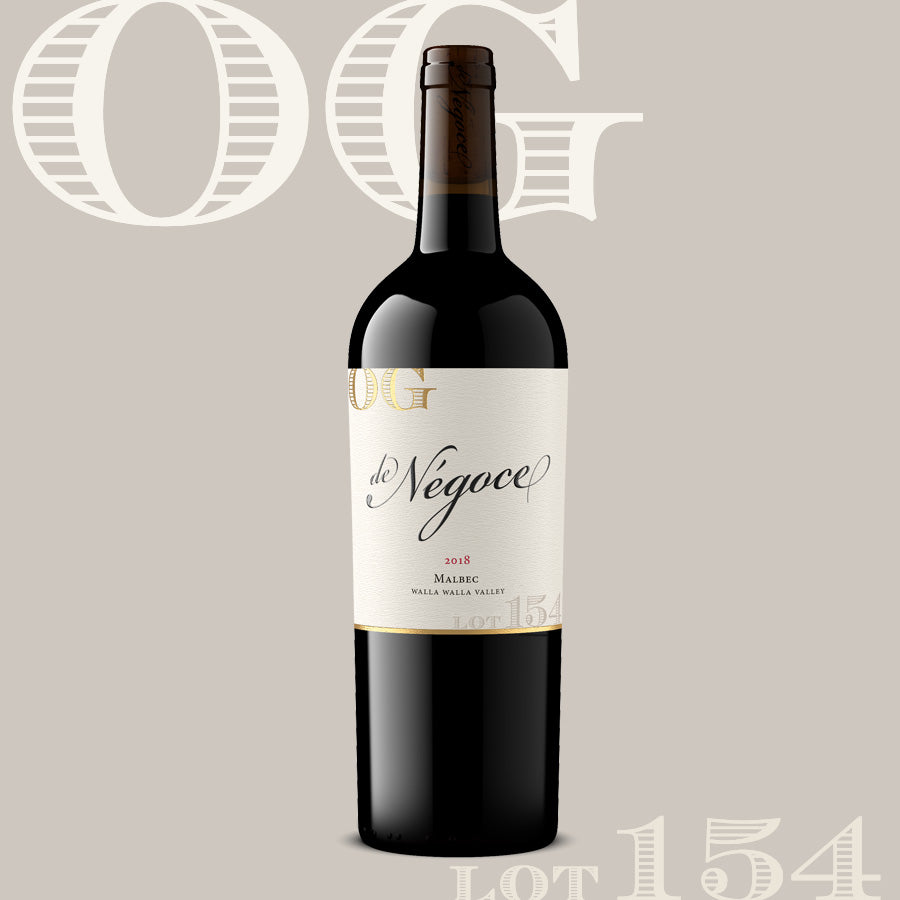 Lot 154 Walla Walla Malbec is sourced from the same producer as Lots 83 through 89 as well as the Lot 153 CSM. I tell you this because you know the quality this winemaker produces - those wines are across the board fantastic and showing nicely now. Lot 154 was bottled back in February but I didn't have a tank sample to work with at the time so I waited until it was through bottle shock and opening up.

This all estate fruit from their Walla Walla property and sees approximately 18% new French oak just to elevate the fruit. The wine is lithe, precise, elegant and powerful with beautiful balance. Those of you who liked the N.86 Merlot will find this wine very attractive; in fact, the blend is very similar to N.86, just swap the Merlot for Malbec...77% Malbec, 18% Cabernet Sauvignon, and 5% Syrah (all estate). Again, this is precision crafted wine with deftly deployed oak that retails between $50 and $60/bottle - a screaming deal at $16/bottle.
Opaque in the glass with just a hint of ruby around the rim. Pungent aromas of chaparral, sage and violet adorn toffee-laced, candied black cherry fruit. With air, an even deeper register of black plum fruit, earthy spice and coffee join the party. Supple on entry with ample structure and interwoven tannins just beginning to unwind revealing black cherry and cedar spice finishing with with a kiss of vanilla, clove and cinnamon. This wine is beautifully balanced and complex and ready to rock-and-roll now but will continue to gain complexity over coming months.
77% Malbec, 18% Cabernet Sauvignon, and 5% Syrah (all estate)
18% new French oak (100% barrel-aged)
14.9% alc.
500 x 6-packs available
Bottled February 12th, 2021