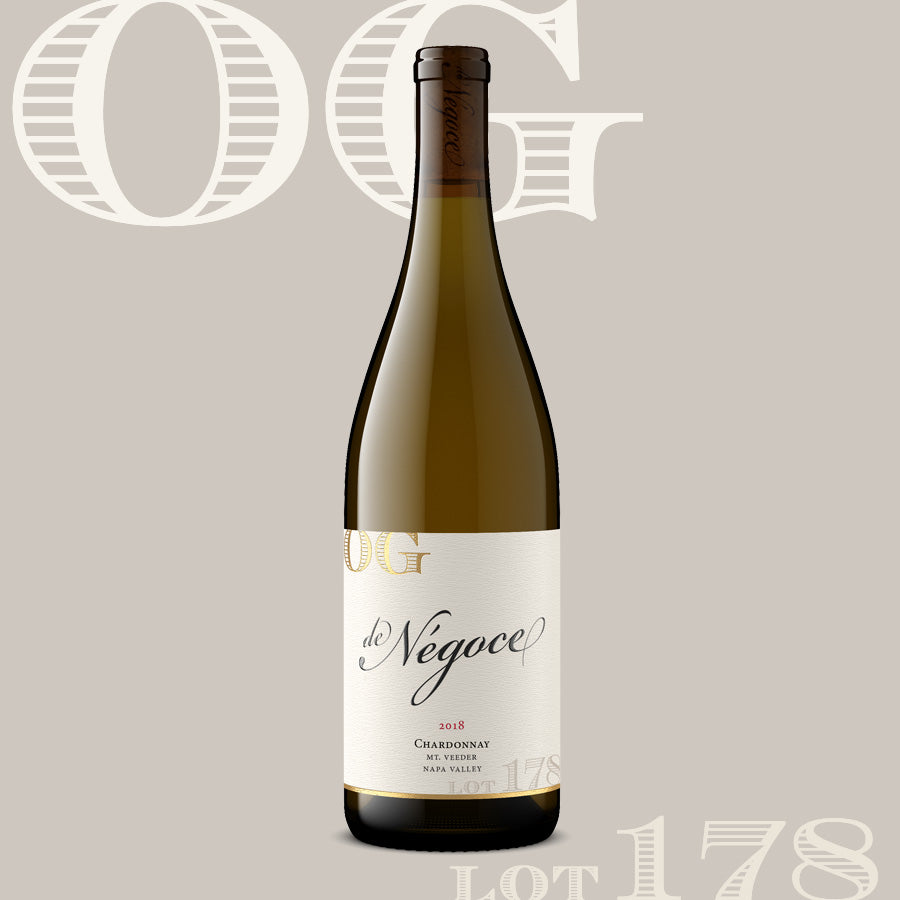 Legendary 100-point consulting winemaker meets incredible Mt. Veeder Estate vineyard!...what more do I need to say? Oh yeah, how about that its only $25/bottle versus the well over $125/bottle they charge their mailing list for their final blend (sold in six-packs - only 100 cases and I want to spread it around) . Trust me when I say no expense was spared in the production of this wine...sub-two-ton yields, top-quality oak, etc.

Now, here's the fine print. These barrels didn't make the final blend. They started with twelve barrels and only bottled the blend of five for their final cuvee and we got the rest. Does this mean they were rejects? Hardly, the producer wanted to put their best foot forward and this clonal selection (Wente and Montrachet) was the best. Lot 178 is a fabulous wine (more Montrachet than Wente in ours), however, you have my word on that.
Green gold in the glass. Apple and brioche out of the gate but soon the honeyed citrus notes move to the fore as the bouquet complexes. Rich and broad-shouldered on entry with creamy apple supported by a citrus and mineral spine that carries the wines to a resounding finish that echoes on your palate for a good minute. Drinks nicely even with just a month in the bottle but do your self a favor and hang onto a couple of these for at least another year to watch it evolve. Should be spectacular.
100% Chardonnay
Approximately 60% new French oak, 40% second-fill French oak barrels.
14.5% alc.
100 cases (200 six-packs) available
Bottled April 19th, 2021