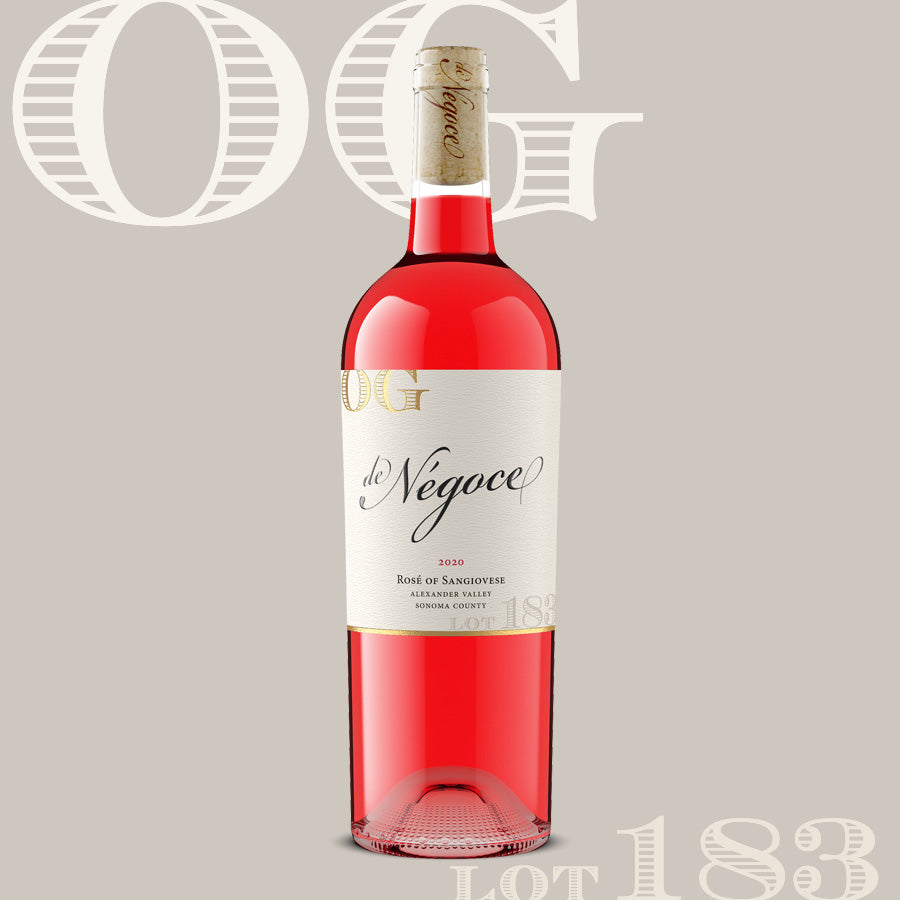 $20/bottle under the original label
Ripe, succulent and fresh, this absolutely glorious Rose is the ultimate crowd-pleaser. Immensely quaffable, its perfect for picnics and poolsides. If you like a richer, fruit-forward style Rose that is still dry, Lot 183 is your wine! Checkout the tasting video here!

Normally priced just under $20/bottle, this unique, purpose-built Sangiovese Rose is now available for just $13/bottle. The only reason we got our hands on it is due to a recent sale of the winery and the new owner rationalizing the inventory. Get it while the gettin's good!

Deep pink/red in the glass...you can almost smell the watermelon and strawberry just by looking at it. Lo and behold, the nose is pungent with watermelon and strawberry candy, pretty rose petal and jasmine blossom with a lovely tobacco leaf note adding complexity. The aromas have excellent dimension and are alone worth the price of entry. Opulent on entry, rich fruit rides a bone-dry structure of red-fruit-flecked minerality that leads to a long, pretty, delicately-nuanced finish. Complex, wonderful and best of all, Deeelicious.
100% Sangiovese Rose...purpose-built, not saignee.
100% stainless steel fermentation and ageing.
14.3% alc.
Bottled May 11th, 2021