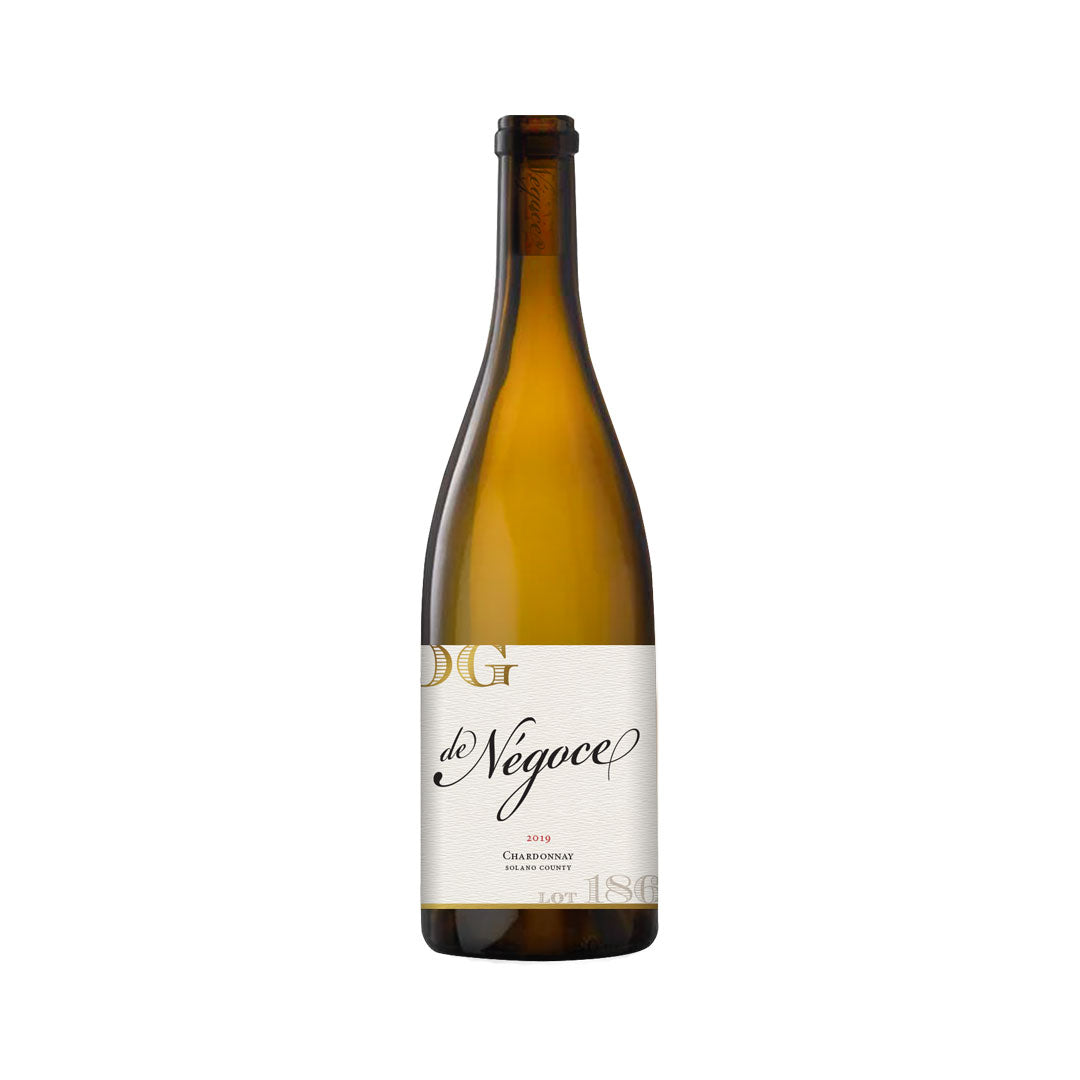 RomButter Bomb Alert! If you like the buttery, tropical style of Rombauer Chardonnay, look no further than Lot 186. 100% barrel-fermented in 45% new American oak and 47% once-used American oak, this rich, ripe Chardonnay will knock your socks off.
The wine was actually produced by a high-end Napa Valley winery for luxury restaurant accounts in China, but recent trade wars have soured that market for CA imports. When it comes to Chardonnay, most Chinese only care that it comes from California so the fruit was sourced from a vineyard that actually straddles the Solano/Napa County line, part of it in Wooden Valley (Napa County) and the other in Suisun Valley (Solano County). Solano County has recently become quite the "hot" spot for Napa wineries looking for more good grape growing regions as evidenced by the Wagner Family of Caymus and Meomi fame as well as the Gallo Family (and, yes, with the Gallo's, Family should be capitalized) buying up large swaths of land there recently. Because this wine is technically "California" appellation, I was able to get an exceptional deal for you. Effectively, this is no-expense-spared, Napa Carneros-quality Chardonnay for just $12/bottle. I'm telling you, if you like Rombauer, you will love this!

Medium yellow in the glass. Huge nose of perfectly-ripe pineapple, caramel apple and peach surrounded by vanilla and honeysuckle blossom. Viscous on entry with pineapple and vanilla notes building into caramel, butterscotch and toasty American oak on the creamy mid-palate. There is freshness and structure throughout the wine with the peachy notes getting more evident with air. Fantastic!

100% Chardonnay, 70% Solano County, 30% Napa County
45% new American Oak, 47% once-filled American oak
14.5% alc.
500 cases available
Bottled May 24th, Shipping late June