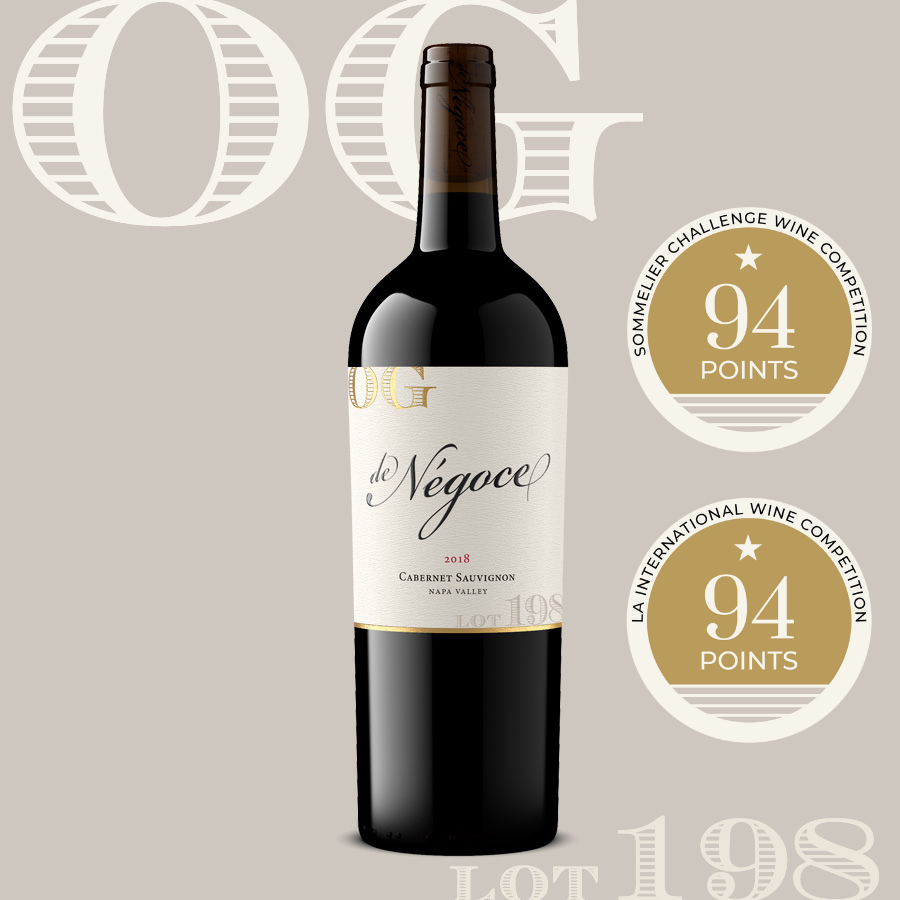 94-Points, BEST OF CLASS, Gold Medal 2022 LA International Wine Competition
...
94-Points, Platinum Medal
2021 Sommelier Challenge Wine Competition
Blockbuster Beauty
Lot 198 comes to us from a family-run winery's estate vineyard up on the hillsides of the Atlas bench between Atlas Peak and Soda Canyon Roads. The owner and winemaker quietly consults for a who's who of top Napa Valley Cabernet houses. On offer today is the family's top 2018 cuvee, a blend of 90% estate-grown Cabernet Sauvignon and 10% Spring Mountain Merlot that they purchase from another grower.
Rich and hedonistic yet nicely balanced and never over-the-top, this is a classic Napa Valley Cabernet Sauvignon with broad appeal. If you are looking for an open-knit, approachable style with lots of stuffing but also well built with class and precision, I cannot recommend this highly enough. It is absolutely delicious.

Priced at $80/bottle out of the tasting room (you won't find it anywhere else), it is actually a rather decent value given where everyone else prices their flagship wines these days...of course, its a magnificent value at $35/bottle, especially considering the incredible 2018 vintage.
Inky and opaque, nearing squid ink, this Cabernet has just a touch of crimson around the rim. Deep, dark, rich aromas of toasted french oak frames candied fig, black cherry truffle and dark chocolate contrasting beautifully with worn leather and sage notes. Lush yet explosive on entry with a fantastic, magic-carpet-ride-mouthfeel, full and fleshy, spiked with chewy tannins and resolving into a refined layer of cigar box, fennel and dark chocolate. Ridiculously Delicious! Don't miss!

CHECK IN TASTING 1/14/2022 - Dark toasted French oak frames and candied fig. Oozing with dark chocolate, black cherry with hints of truffle contrasted with worn leather and sage. Explosive mouthfeel, full and fleshy and spiked with chewy tannins, resolving into a refined layer of cigar box, fennel and dark chocolate
90% Cabernet Sauvignon (Atlas Bench area), 10% Spring Mountain Merlot (Keenan Vineyard)
80% new French oak, 60% barrel-fermented
15% alc.
400 cases available
Bottled June 14, 2021