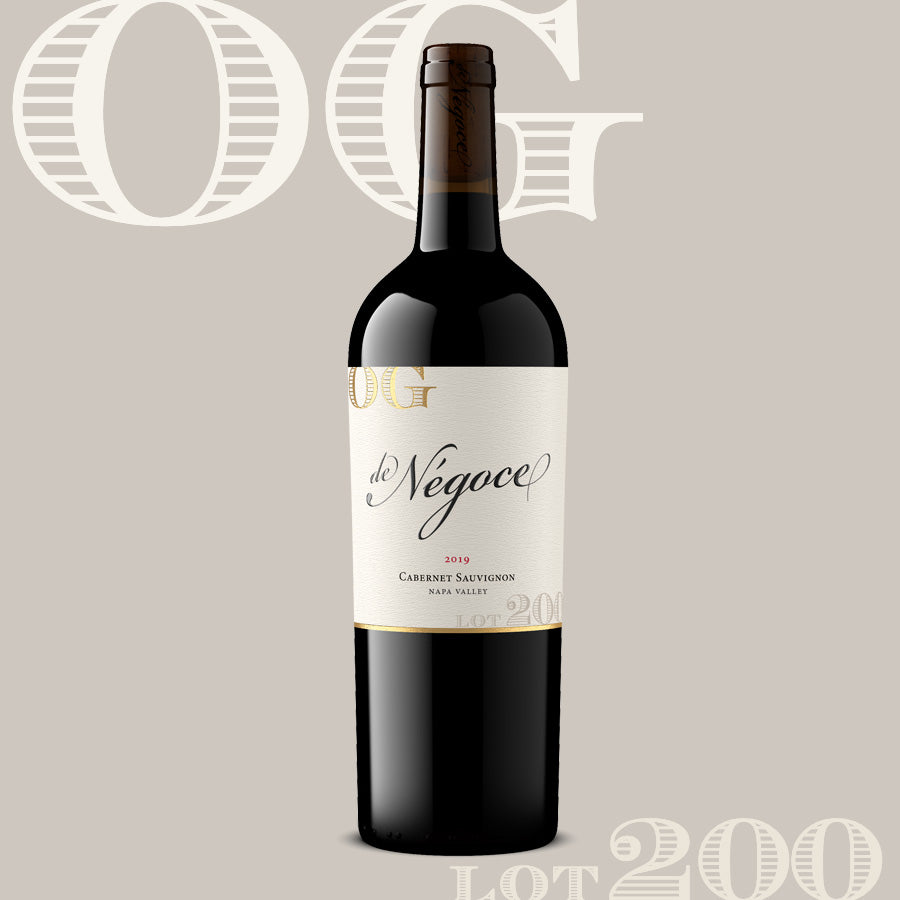 I won't belabor the point that the hillsides up above Lake Hennessy, from Pritchard Hill to the Sage Canyon area, are absolutely spectacular and as worthy of vinous praise as the To Kalon vineyard itself.; in fact, this area is often referred to as Oakville On A Mountain. Needless to say, this is as Grand Cru as it gets for hillside Cabernet-lovers.
Lot 200 is hands down the finest Cabernet Sauvignon I have ever come across in the bulk market. For that we have COVID to thank.
The source vineyard, topping out at 1500-feet of elevation, is as spectacular a site as you'll see with the vineyards scalloping like oyster shells over numerous ridges. The price per ton starts at $15,000 and ownership requires a minimum bottle price of $150 in their contracts. There are a number of winemakers who source from here and, of the two 2019 barrel-samples that have been reviewed, both have scored 96-98 points with Vinous.com and Jeb Dunnock. The client list is a who's who.

Lot 200 is the owners 2019 cuvee (yes, same wine they will bottle) produced by a winemaker with numerous 100-point scores under their belt. It sees 100% new French oak and can only be described as massive, intense, dynamic and delicious. Yet, as fantastically rich and flashy as it is, this Cabernet still retains tremendous precision, purity and focus, the hallmark of great mountain fruit.
The producer's 2018 Cabernet Sauvignon scored 96+ points and the 2019 vintage, while a bit hotter on the valley floor, was spectacular at altitude and considered by client, critic, and winery alike to be superior to the 2018 vintage.
Front-lining around $200/bottle, it's as close as any of us will come to having a 100-point wine for just $30.
If you buy just one OGdN Cabernet this year, this should be the one.
Inky hued and opaque with a glycerine, jelly-like complexion. The bouquet is strikingly aromatic and intense, unfolding with liquid dark chocolate, creme de cassis, and a beautiful amalgam of black tea, raspberry, dried flowers, sage/bouquet garni and crushed rock/red clay. The complexity is spectacular. Full-bodied and rich on the palate but tightly woven with silky, satiny tannins that caress the palate while delivering sappy, concentrated-yet-elegant fruit with beautiful purity and seamless structure. The delineation, power and intensity are stunning here and, as fantastic as this is now, it has the potential to age for another 20-30 years. Incredible!

78% Cabernet Sauvignon, 8% Petite Verdot, 7% Merlot, 6% Cabernet Franc, 1% Malbec
100% new French oak - only the finest
14.8% alc.
800 cases available
Bottled June 15th, Shipping late July, early August. Weather Permitting.