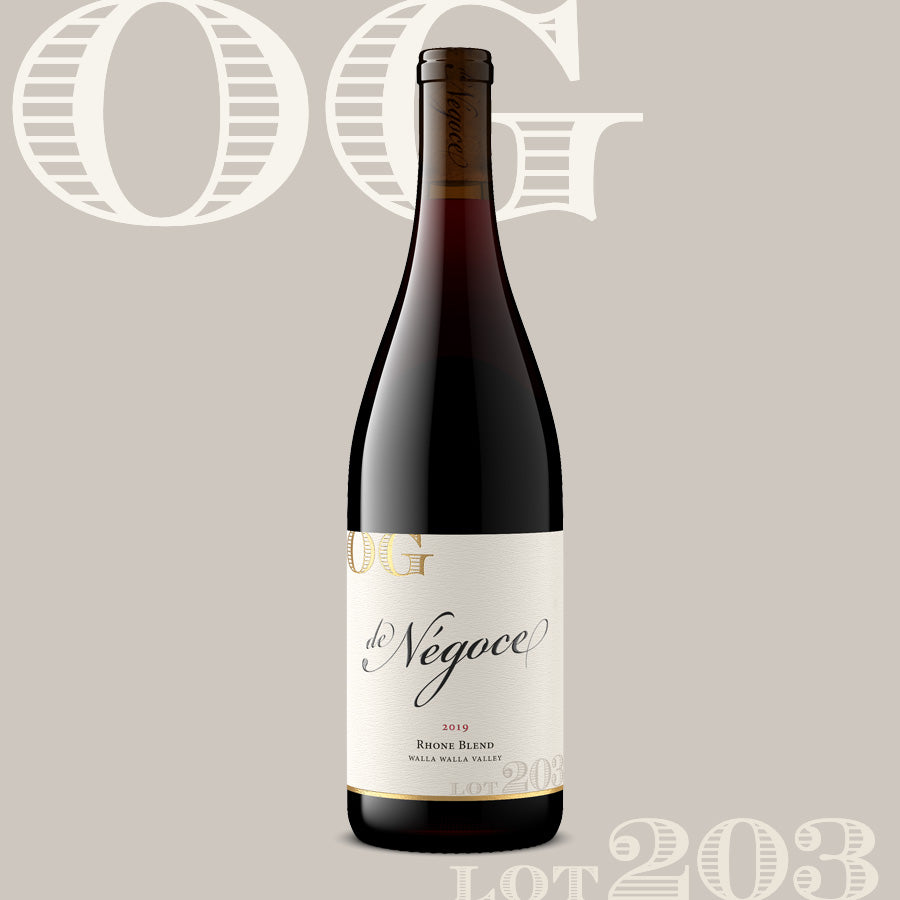 Lot 203 comes to us from the same producer as Lots 90, 91 and 92, a Washington State/ Walla Walla pioneer with one of the oldest and most renowned vineyards in the Walla Walla Valley.

A blend of Syrah, Grenache and Carignan producer from their Walla Walla estate vineyard, Lot 203 is an amazing offer at $16/bottle. Bottled in late June, the wine is stretching its legs in the bottle and really starting to drink nicely. Decant for an hour or two or 24-hour decant in the near-term.

Deep garnet in the glass. Savory and meaty bouquet of dried blue fruits, boysenberry jam, and a hint of mint. Lavender, warm sandstone, and spicy coriander round out the aromas. Rich and perfectly ripe on the palate with lip-smacking mountain berry and smoked meats notes fleshing out the long finish. Super-fresh and lively throughout, this wine will have broad appeal to you foodies out there. Remarkable fruit for a wine with just 12.9% alc.

61% Syrah, 31% Grenache, 8% Carignan
100% Walla Walla Estate vineyard
40% new French oak
12.9% alc.