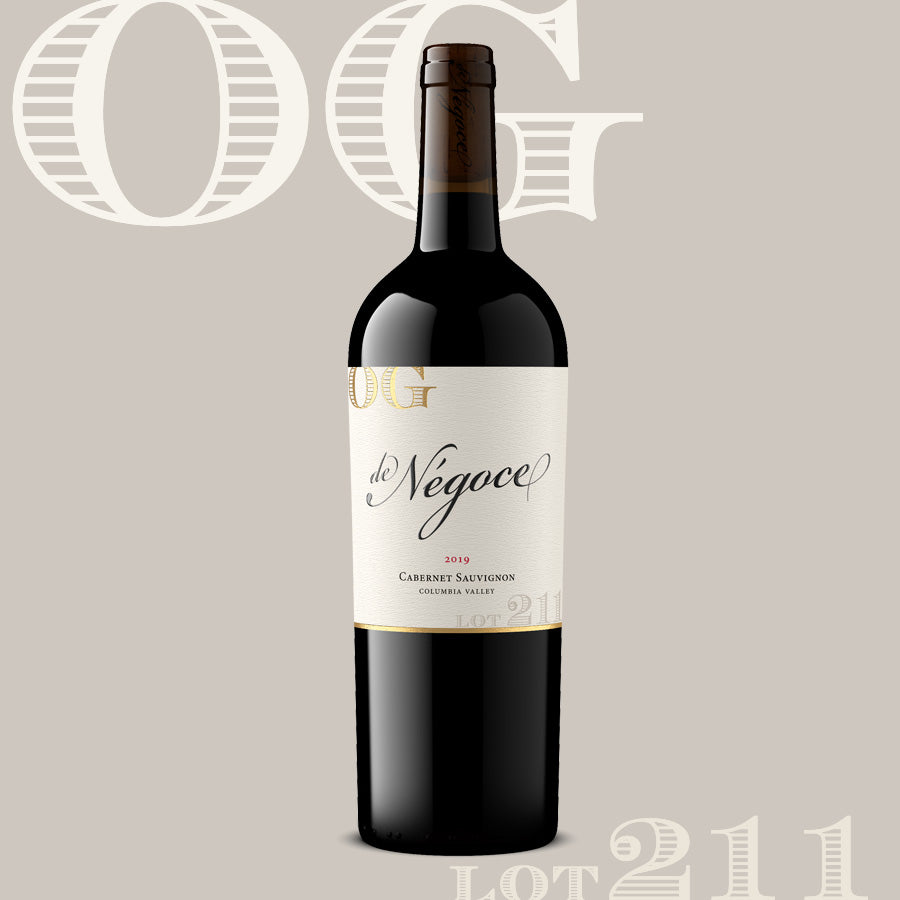 Today's release, Lot 211 2019 Columbia Valley Cabernet Sauvignon, is from the same "boutique" winery group as N.131 and N.147. Due to the overall complexity of this deal including the sampling logistics and the small quantities involved (we purchased almost 30 barrel lots from two boutique wineries that share ownership), I opted to get the wines through bottle shock and then release them closer to approachability.

However, Lot 211 was just bottled 6/14 (this was written 6/22) so I have a tiny tasting window left before it fully descends into bottle shock.

This wine is the top Cabernet Sauvignon offering from what I would call the more "classically-styled" winery. 100% Cabernet Sauvignon, the fruit source is the best (almost - planted 1972) 50-year-old vine blocks of Cold Creek Vineyard (this is not a Chateau St. Michelle offering) aged in approximately 40% new French oak for 24 months. A portion of Cabernet fruit is blended in from the well-regarded Olsen vineyard in Yakima Valley as well.

The only consistent reviewer of this bottling is The Wine Enthusiast who has scored the wine either 93- or 94-points from 2010 through 2016 with the exception of an 89-point score in the hot 2014 vintage.
The 2019 vintage was excellent (unless you got hit by the mid-October frosts - this vineyard did not) and Lot 211 should prove to be every bit as good a vintage as the 93-point 2015 and 2016 vintages (there are no scores for the 2017 and I own the 2018 as well).
Normally priced at $58/bottle out of the winery, its an exceptional offer at $18/bottle! That's right folks, what was $58/bottle for $18/bottle for some seriously classy juice. Only 250 cases available.

Deep ruby in the glass. Right out of the bottle, chocolate and cassis mingle with savory umami, graphite and mushroom aromas. With air, the bouquet becomes more elegant and focused with candied black cherry and spicy violet aromas complimented with notes of English toffee, cedar, and fennel spice. Restrained with ethereal on the palate, the mouthfeel is seamless and elegant yet gains focus punctuating in a palate staining finish. This is classy, exquisitely-made Cabernet Sauvignon.

100% Cabernet Sauvignon, 76% Cold Creek Vineyard, 24% Olsen Vineyard
40% new French oak, medium toast
14.9% alc.
250 cases available.
Bottled June 14th, 2021