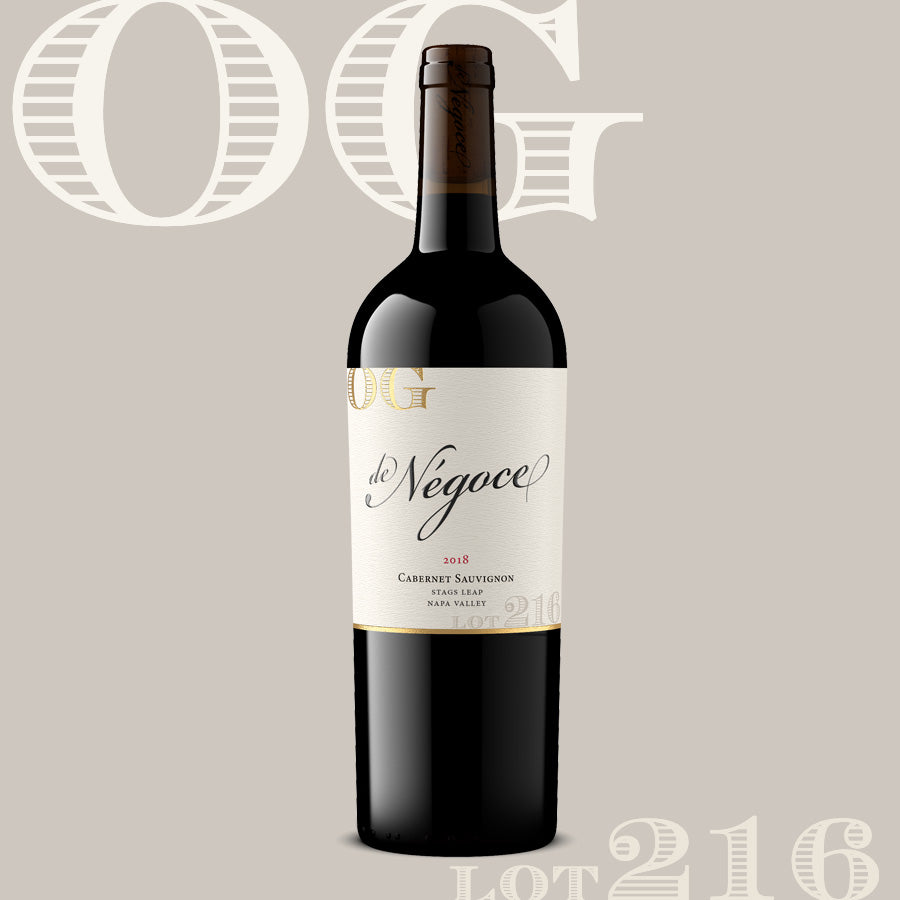 Dark. Inky. Precise. Chiseled. Magnificent.
Sourced from one of the best vineyards in the Stag Leap District, Lot 216 is a stunning wine from an incredible vineyard of gravelly loam on the east side of the Silverado Trail, literally next door to Shafer Vineyards and Stags Leap Winery.
There is very little critical review of this wine due, in part, to the fact the wine takes years to crack open in the bottle. Early reviews of the 2012 from the Spectator and Parker were in the 86-87 point range so the producer (an absolute legend who has made wine for cream of the crop wineries around the globe) wisely stopped bothering - there is no way this wine with just 6-12 months in the bottle, gobs of structure, and a 3.5 pH will be anything other than a black hole. This wine is made with absolute integrity as well as total disregard for critical evaluation and commercial considerations around timing. The patient will be rewarded.

So, let this be a warning: if you buy this wine you should be prepared to cellar it for years to come (it'll make a great birth year wine). The only recent review I can find is a 96pt. score from The Wine Enthusiast for the recently released, 3-years in the bottle 2015 vintage Stags Leap Cabernet at $350+ (though the wines are available for around $250/bottle on pre-release). The recommended drinking window starts five years from now. Past vintages are available for over $600/bottle.

No expense is spared is the production of this wine including 32-months of ageing in 100% new French oak. I spared no expense either as it is the most expensive wine I have ever purchased as a negociant. There are only a couple hundred cases available so I will offer it as a six-pack to make it a bit more accessible.

Inky in the glass. Monolithic on the nose with a wall of dusty, dark fruit and oak amalgam. Crushed red rock, pepper, iron and light white florals manage to escape the abyss but there is no escaping the conclusion the wine is pretty impenetrable right now. I wonder if putting it in a blender might loosen it up? :-) The palate impression is massive and intense with waves of blackberry, cassis and red rock minerality riding a wave of tightly wound but perfectly integrated tannins echoing throughout a lengthy finish. Give this 18-24 months in the bottle before opening.

100% Stags Leap District Cabernet Sauvignon, 100% Single Vineyard
100% new French oak
14.8% alc (3.5 pH for you geeks out there)
500 six-packs available
Bottling July 1, 2021. Shipping late July, August approximately