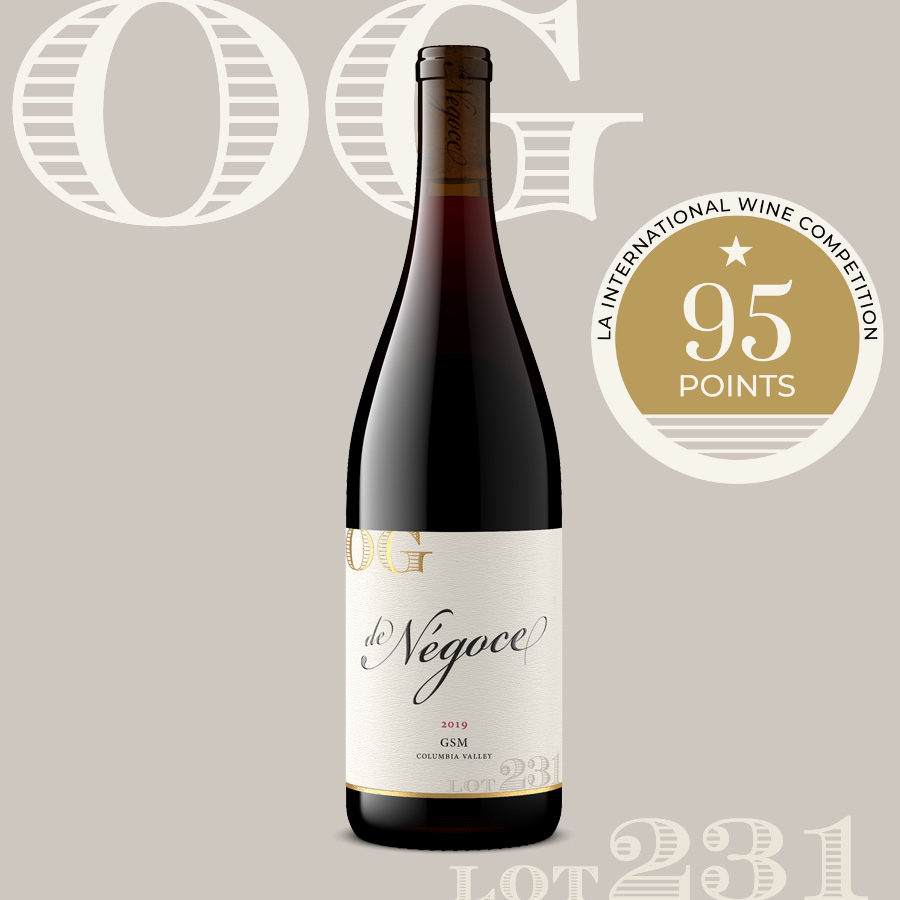 BEST OF CLASS, GOLD MEDAL - 95 Points 2022 LA International Wine Competition
Yep, its time to back up the truck again folks.

We took a smokin' lot of Rocks District Syrah/Grenache and blended it with some killer Red Mountain Mourvedre to make a stunning Walla Walla/Red Mountain SMG. Superlative much? Yes, indeed, but I promise the juice is worth the squeeze.

The 62% Syrah/Grenache portion comes to us from the Waterstone Vineyard in the heart of Walla Walla's Rocks District (the producer's 2018 bottling was scored 93-points in the Wine Enthusiast with a frontline price of $60/bottle). The other major component here is 38% Red Mountain Mourvedre sourced from another Red Mountain estate-producer and priced at $45/bottle - this is hands down the best Mourvedre I have ever sourced in bulk - absolutely fantastic stuff.
Priced at $16/bottle, this is a nothing short of ridiculous offer. If you liked Lot 239 GSM, you will absolutely love Lot 231.
Deep ruby, almost opaque in the glass. The ripe bouquet oozes with blueberry and boysenberry jam, roasted meats, brown sugar/graham cracker spice and iodine-kissed fennel and sage haloed with toffee and aromatic hardwoods. The bouquet is so rich you can practically drink it. Unctuous and fleshy on the palate with mouth watering acidity complements the soft, juicy midpalate, while a savory, fine tannin structure holds the explosive characters in focus. This blend has been assembled for about 3 months now and has knit together beautifully already.
57% Syrah, 38% Mourvedre, 5% Grenache
62% Walla Walla/Rocks District, 38% Red Mountain
14.4% alc.
Bottled October 26th, 2021