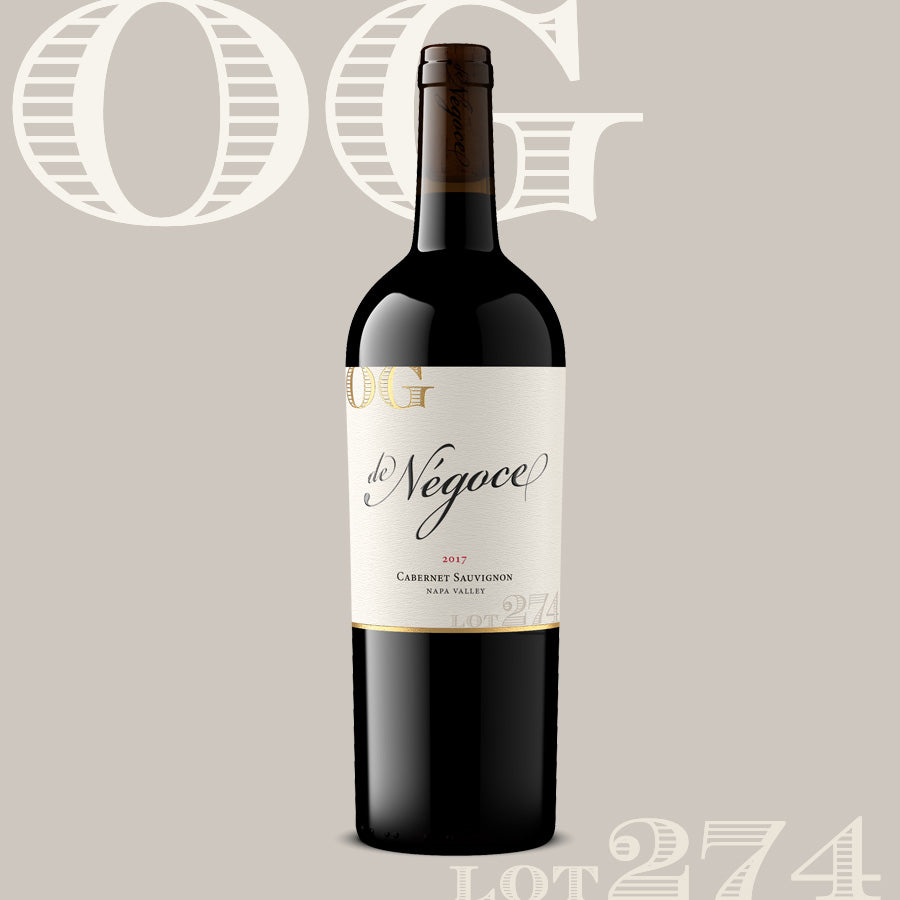 Lot 274 2017 Napa Valley Cabernet Sauvignon is part of a collection of shiners originally intended for another brand and another sales channel that I simply haven't gotten around to launching. Intended for a much higher price point of $50-$60/bottle, these wines represent some of the best of the Lots that I sourced during the Summer 2020, just prior to the Napa fires. Its an incredible offer at $29/bottle especially considering its been in the bottle for a year and drinking great.
This Cabernet Sauvignon comes to us from a fourth-generation Napa Valley winegrower located at the base of Spring Mountain just west of highway 29 in St. Helena. Everything here is sold mailing list only.
Lot 274 is straight out of their $150-$175/bottle Napa Valley Cabernet Sauvignon program, a blend of top lots from their three estate vineyards, the primary estate-vineyard located at the winery on the alluvials flowing out of the base of Spring Mountain in the St Helena appellation, the second high up on Mt. Veeder and the last an incredible site in the Howell Mountain AVA.

The style here is all about complexity, elegance and balance. This is a seamless wine from tip to tail, beautifully aromatic with rich fruit array over smooth, supple structure. Quintessential Napa Valley from a winegrower who's been making wine in Napa since the 80's.
Deep garnet in the glass. Uplifted, elegant bouquet of toasty black fruit interlaced with red rock and mineral-laced tobacco. Dark and extracted on the palate but still juicy with mouthwatering blackberry, cassis and toasted vanilla complexed with cedar, pipe tobacco and dark clay earth. The finish is long, pure, unctuous and lively with ripe, savory fruit that seems to last forever. Excellent acidity and balance throughout makes this a fantastic food wine. The open-knit 2017 vintage plus a year in the bottle makes this an even better choice for near-term consumption.

79% Cabernet Sauvignon, 17% Merlot, 4% Petite Verdot
61% St. Helena, 26% Mt. Veeder, 13% Howell Mountain - all estate vineyards.
15% alc.
250 cases available
Bottled November 2020