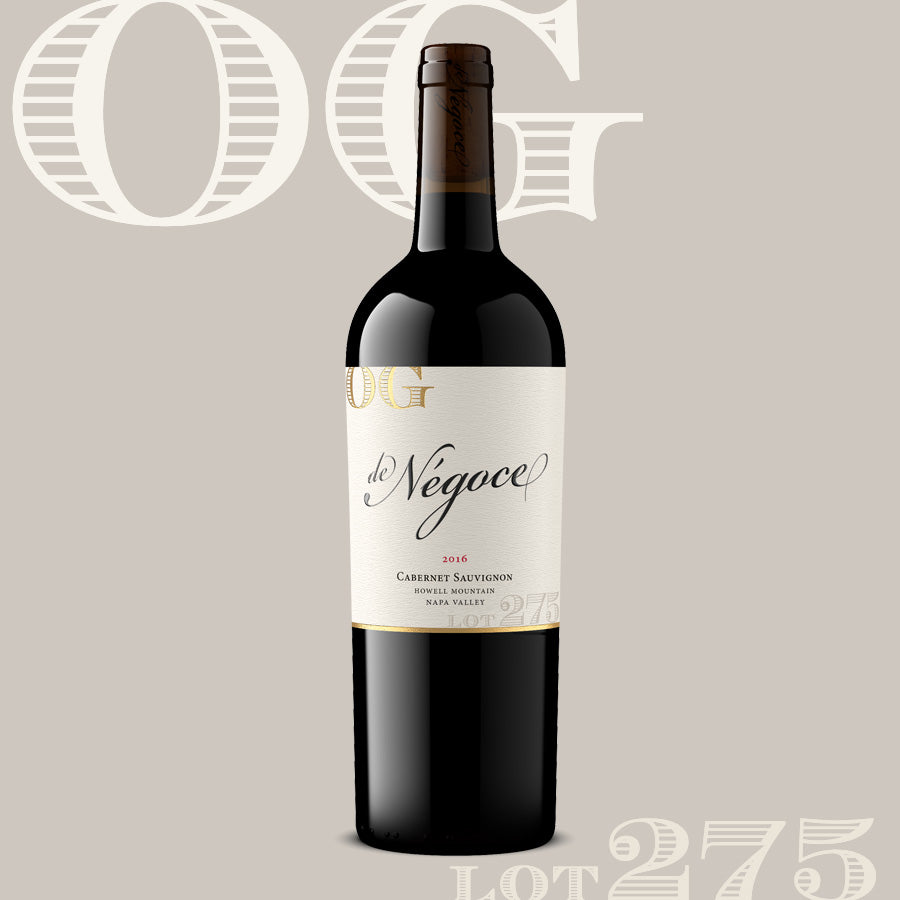 $175/bottle under the original label

Lot 275 Howell Mountain Cabernet Sauvignon is a shiner originally intended for another brand and another sales channel that I simply haven't gotten around to launching. Positioned for a much higher price point of $75-$80/bottle, this wine represents some of the best of the Lots that I sourced during the Summer 2020, just prior to the Napa fires. (please note: I purchased the wine in bulk and bottled it in December of 2020 - we are re-labeling December 2021). Its an incredible offer at $29/bottle especially considering its been in the bottle for a year and drinking great. Oh, and its about $175/bottle under the producers label.

Winemaker Mark commented to me a couple days ago that he wrote a love poem to this wine, so I am just going to leave that here...
Elegance and power.. a timeless ode to the layered nuance, depth, and restraint of Howell Mountain. This wine defines balance and defies the extremes by offering both ends of the spectrum interwoven to leave your palate speechless. Enticing ethereal aromas reminiscent of a springtime hike above Lake Hennessy with wild lupine, anise, sage, blackberry, and ocean mist on warm boulders, complexed with brown sugar, worn leather upholstery, and cigar box. Sublime and mysterious, with a vibrant palate staining focus of black cassis framed with whispers of capsicum, cinnamon and clove spice, evolving into deeper notes of molten brown sugar, cedar and leather, with fine tannins that melt through the finish.

100% Cabernet Sauvignon, 100% Estate vineyard, Howell Mountain
60% new French oak
14.6% alc.
Bottled December 14, 2020