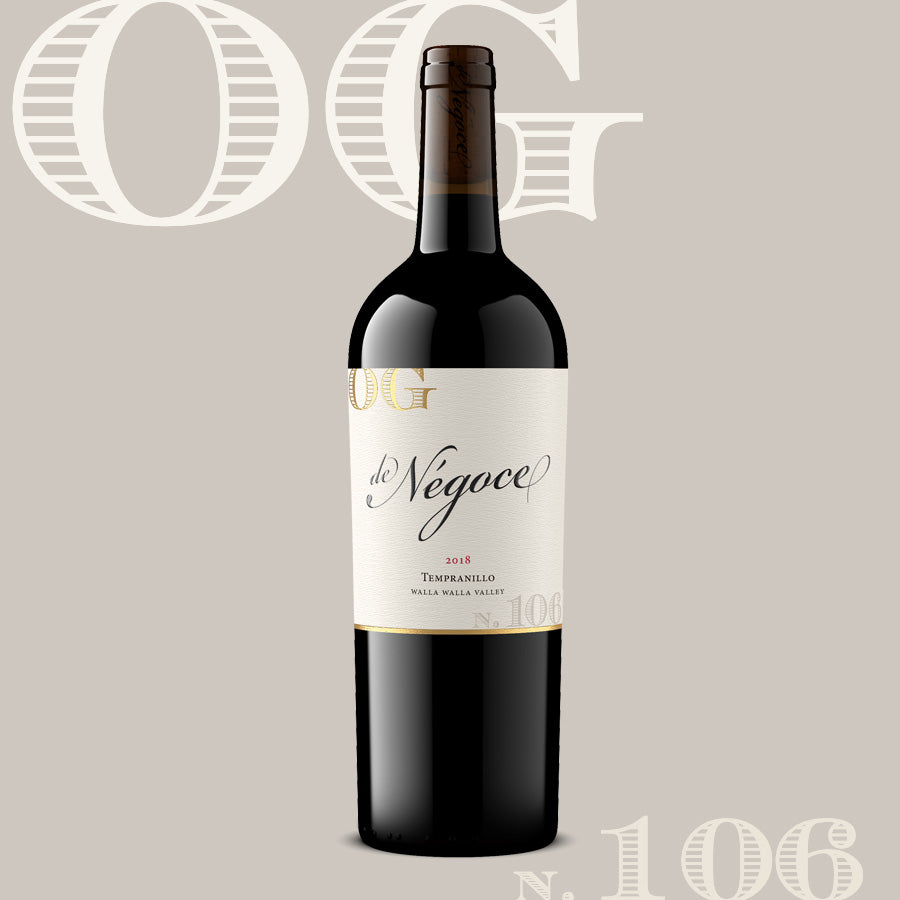 This wine is from the same producer as N.97-N.99 as well as N.101 through N.105. I think you'll find all of these wines, even the recent bottlings, are punching waaay above their weight-class. Of course, N.106 Walla Walla Tempranillo reflects the same high-end winemaking with all estate fruit and generous, high-quality oak deployment. Happy to tell you that its one of my favorites of the bunch (along with N.98 - damn that turned out great!).
Rustic yet rich, this is a classic Tempranillo in terms of flavors but with a modern fruit profile. As I said, like the others wines from this producer, it bats way above it weight-class and is a fantastic deal at $15/bottle vs. the $30-$35 you'd pay at the winery.

Deep ruby in the glass and opaque other than for a little crimson around the rim. Bottled January 28th, its still coalescing in the bottle but but the layers are all there. Opens with piquant red fruits (pomegranate) and walnut husk turning to the more purple fruit profiles underpinned with the darker, earthier components of leather and cocoa. Should be fabulous once it comes together. Rich and full-bodied on the palate with ripe, well-integrated tannins coated with chocolatey oak notes in a long finish. Its a bit backwards right now (to be expected) but, for those of you who like them rich and powerful with plenty of oak, this will be great for May/June BBQ.
98% Tempranillo, 2% Cabernet Sauvignon
98% Walla Walla, 2% Rocks District
45% new French and American oak combo
14.7% alc.