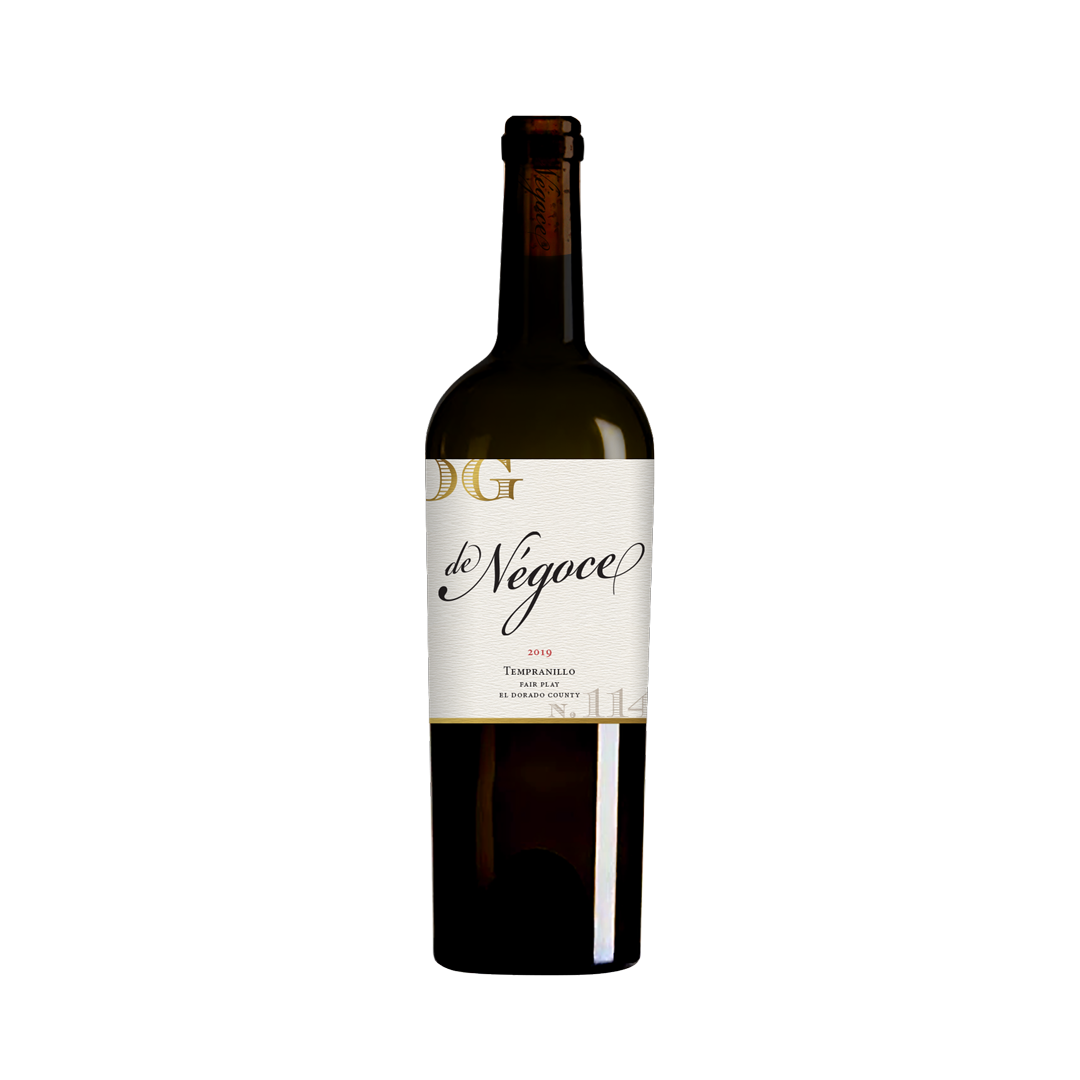 The vineyards of the El Dorado's Fair Play District occupy the transitional foothills of the Sierra Nevada Mountains at elevations between 2,000- and 3,000-feet. As a result, the region has one of the larger diurnal swings in California. Here decomposed granite and shale hilltops make up the lean soils that can ideally-control Tempranillo's natural vigor. Renowned for powerful reds that have, mercifully, been reigned in from the alcoholic/extract excesses of the 2000's, today the region produces wines of both power and grace and a great deal more precision.
OG N.114 2019 Tempranillo is a great example of the increase in regional quality. Aged in 30% new American oak a la Espana, where the varietal powers some of Spain's greatest wines in Rioja and Ribera Del Duero, this wine is cracking open nicely now and ready-to-drink with a good decant (bottled back in November). With a "Reserve" designation and well over $30+ price point, its another hell of a deal at $16/bottle.
Medium to deep garnet in the glass. Plum, cocoa dust occupy the core of the bouquet with blackberry jam and bourbon vanilla rounding it out with seasoned oak notes. Firm-yet-juicy on the medium-full-bodied palate with an excellent balance of fruit, structure and acidity with spicy, pretty cherry fruit featured in the mid-palate. While this wine is drinking nicely now, the darker fruit of the nose versus the brighter red fruit on the palate indicates this wine probably needs another couple of months in bottle to fully coalesce. Not surprising given the power and structure here. This wine could age another 10 years with ease.
98% Tempranillo, 2% Syrah
30% new American oak
14.9% alc.
350 cases available
Bottled November 20th, 2020