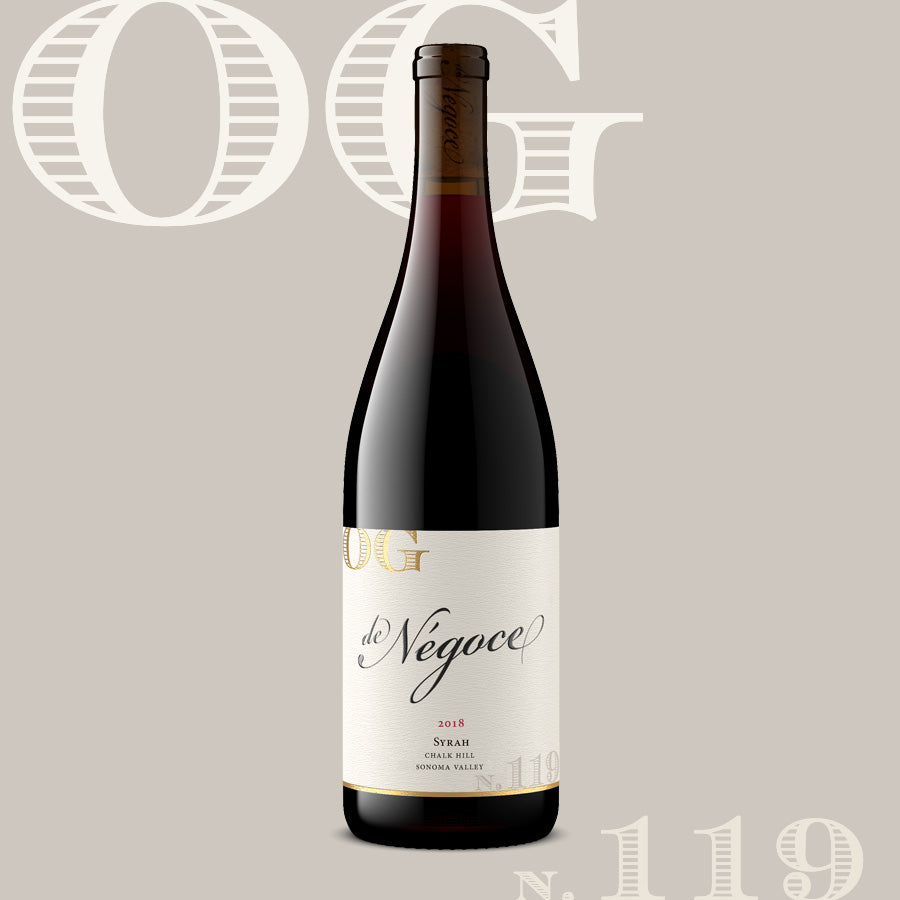 N.119 Chalk Hill Syrah comes to us from the same producer as N.118 Chalk Hill Malbec. True to previous form, the Syrah is an open-knit style, big and bold and immediately accessible with five-to-seven-years of ageing capability. I liked this wine so much I paid as much as, if not more than, many Napa Cabernet's I purchased. Big, bold, lush and juicy, these wines will have broad appeal. The Syrah has 90-94 point scores, year-in, year-out from the Wine Spectator. Given how good the 2018 vintage was its easy to see this wine slotting into the mid-90's again. $65 out of the winery tasting room, yours for just $24/bottle.

Deep garnet in the glass. Lovely lavender and allspice aromas halo warm boysenberry pie with graham cracker crust and dark chocolate bass notes...savory, meaty black pepper notes emerge with air. Wonderfully complex, the rocky, volcanic soils this wine was grown in show in the intense-yet-ethereal aromatics.

The palate is just as rewarding with exquisite balance and tremendous length offering up rich fruit and spicy herb notes gently attenuated over ripe tannins. Deft and complex, this wine drinks well now and will age beautifully over the next decade (I had originally given this a 5-7 year window but now that its has settled into the bottle, the structure is more obvious). Straight up fantastic.

100% Syrah, 100% Chalk Hill, 100% Estate-grown.
approximately 70% new French oak
14.2% alc.
Bottled November 13th, 2020