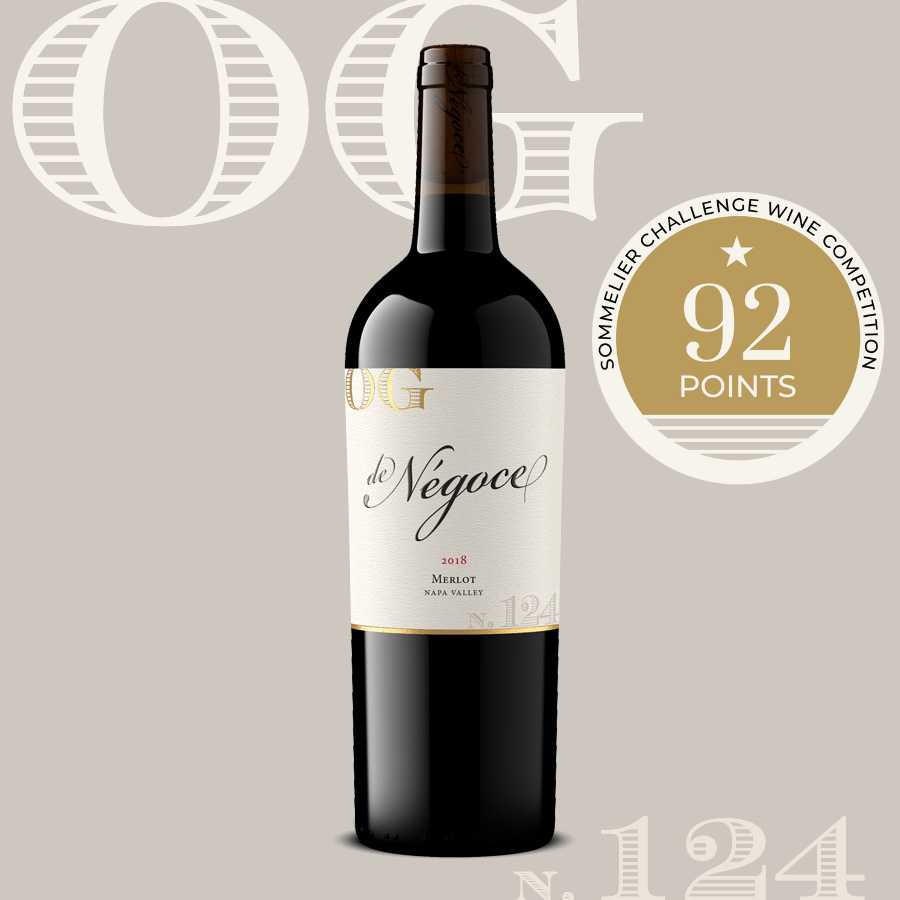 92-POINTS, GOLD MEDAL
2021 SOMMELIERS CHALLENGE WINE COMPETITION
Sourced from a legendary winery and produced from a legendary vineyard, Lot 124 is an incredible offering that will have broad appeal. This an elegant-yet-powerfully-structured wine that will age beautifully over the next 15-20 years.

The winery is a Napa Valley pioneer, the vineyard is none other than the epic, sprawling S********H Vineyard high atop Atlas Peak. With a well-over $75/bottle price point, its an exceptional offer at $24/bottle - especially considering it has 8-months in the bottle.
Why didn't I release this sooner? It's one of those wines where I missed the tasting window before bottle shock set in.
And taken its time to come around it has. As you've likely heard from me before, the 2018's are powerfully structured yet elegantly fruited wines and, while they move through bottle shock normally, they are taking much longer than is typical to evolve/crack open in the bottle (just look at N.15 Merlot, we bottled that wine over a year ago and it is just now opening up).
This is a good thing, however, as it speaks to the tremendous ageing capability and most excellent stuffing of these wines.

Like N.15, Lot 128 is still unwinding but quite approachable with a long decant (or, better yet, a 24-hour decant). Its a gorgeously constructed wine with an elegant expression laid over a powerful structure that reflects its mountainside provenance; it should come as no surprise that this wine is still swaddled in baby fat.
Deep ruby in the glass. The bouquet starts with Santa Rosa plum and cherry notes juxtaposed with dark earth and coffee bean but grows ever more ethereal with air. The mountain perfume comes up slowly with raspberry hard candy and the classic sage and provencal garrigue joining the chorus. Dusty barrel spice aromas of brown sugar and cinnamon hard candy ebb and flow through the ever shifting bouquet. Supple on entry yet tightly-wound with Bing cherry notes riding over minerally mountain tannins that keep the mid palate focused and ethereal not to mention mouthwatering. The tannins crest and crash leaving baking spice and cherry fruit to caress the palate. As the fruit resolves, seasoned french oak and crushed walnuts echo through the long finish.
There is tremendous depth and complexity here just waiting to reveal itself...the patient will certainly be rewarded.
100% Merlot
40% new French oak, medium toast
14.2% alc
400 cases available
Bottled November 13th, 2020