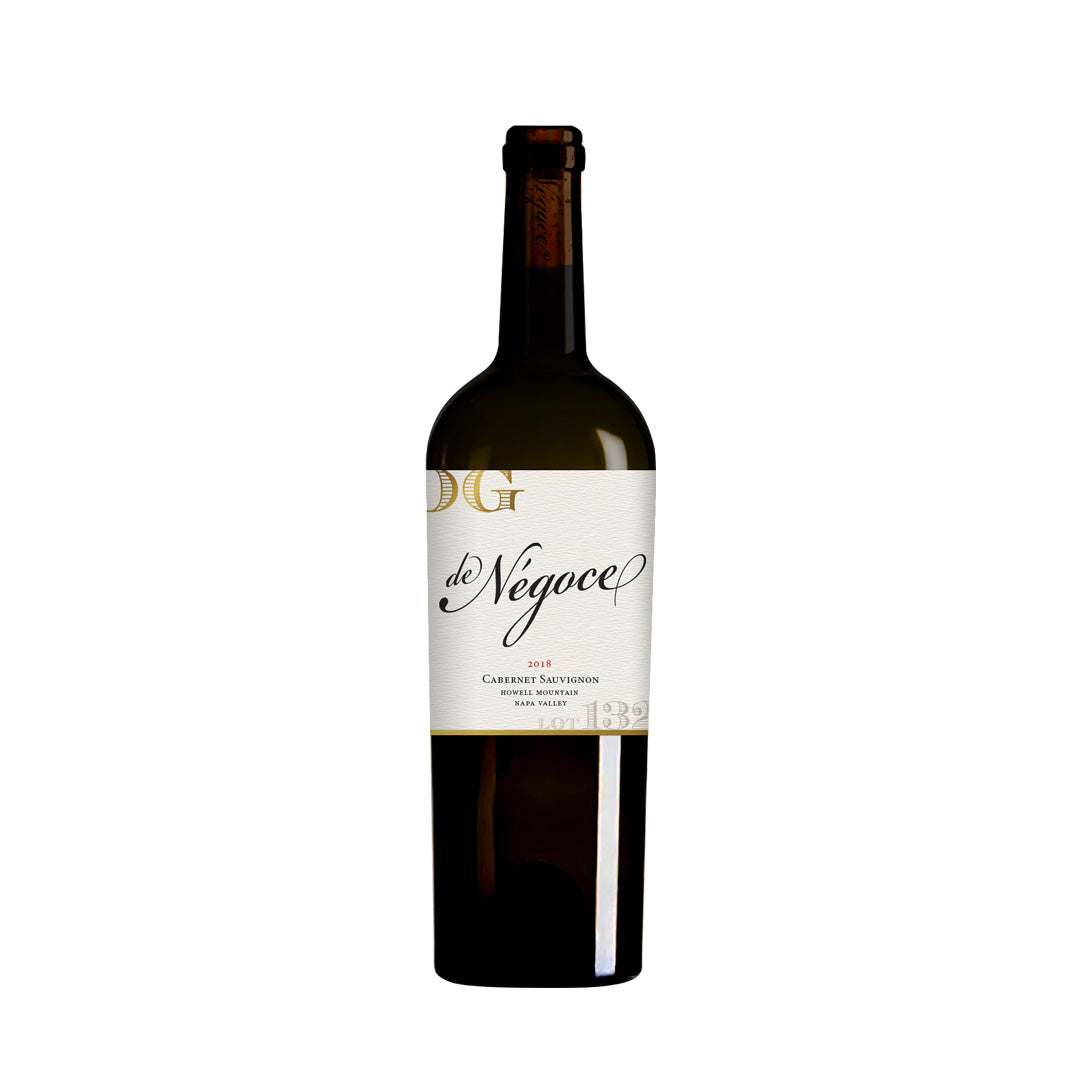 2021 CRITICS CHALLENGE RESULTS
PLATINUM - 94-POINTS!
July 6th, 2021
A gorgeous representation of Howell Mountain's rustic structure that makes the bold fruit sing. It's got a long life ahead, but I bet you won't be able to hold on to it for long -- it's just so attractive right now. Considering an absolutely amazing price, you can get a case end enjoy the evolution over time. Serve with a well marbled prime rib and enjoy the extended moment of bliss. A Platinum Award winner at the 2021 Critics Challenge International Wine & Spirits Competition.
94 Rich Cook Jul 6, 2021 Critics Challenge

***WINE SHIPS WEEK OF JUNE 3RD WEATHER PERMITTING
***PURCHASE SUMMER HOLD FOR $5 TO STORE YOUR WINE UNTIL MID-OCTOBER
Sourced from a $90/bottle program, this 2018 Howell Mountain Cabernet Sauvignon is a classically styled wine from an incredible vintage. Since we produced less than 100 cases, Lot 132 will be offered as a single-bottle purchase at $25 per bottle - only slightly higher than the full case offer price would have been.

As far as I can tell, the producers wines have not been been professionally reviewed for some time (though Sbragia scored a 94 with a vineyard designate Cabernet from this producers vineyard. This is small, family run winery that's has been in business since early 2000's so its likely they just don't need to bother. However, I can assure you Lot 132 is an exceptional wine and it is incredibly priced. As mentioned previously, 2018 is a hell of a vintage.

Opaque in the glass. Spice, black fruits, molten licorice and an amalgam of cherry kirsch and red rock define the gorgeous bouquet (sample was bottled yesterday May 19th and hasn't gone into shock yet). White flowers and acacia wood add dimension to the nose with air. Supple and fleshy on entry with chewy tannins supporting plump black fruit and mineral-driven earth notes with black cherry and cassis echoing throughout the long finish. Pretty open-knit style that will age nicely over the next 10-15 years but drink well in the near-term.

100% Cabernet Sauvignon
75% new French Oak
14.8% alc.
95 cases produced
Bottled May 19th, 2021