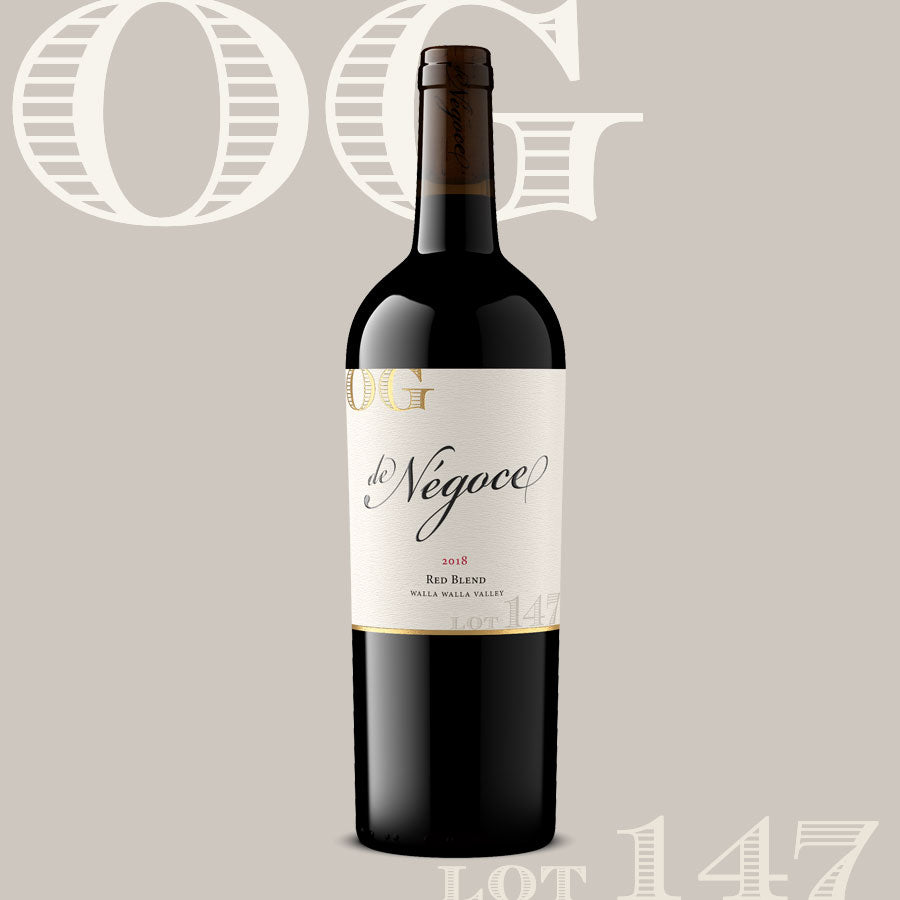 And now for something completely different!

Like sister wine N.131, N.147 is sourced from the Windrow Vineyard, the oldest planted vineyard is Walla Walla. A blend of 69% Charbono and 31% Nebbiolo, this is a fantastically complex wine with tremendous upside for ageing...I've had this bottle open now for three days and its only now getting expressive. The Nebbiolo bottling sells for $55 and the Charbono $38, so I think its fair to say this is a tremendous value at $15/bottle.
We think the two blend beautifully together and I am thrilled with the result...while still evolving, already the bouquet is beautiful and the wine is supple and seamless on the palate with excellent length, elegance and coherence. The overall quality here is fabulous and should be well-considered by those of you for an affinity for Italian wines and a penchant for ageing same...this thing will go another 15+ years.

A mix of medium purple and medium garnet in the glass. Tight right out of the bottle so a 24-hour decant is highly recommended right now (decant for an hour or two and then decant back to bottle, let sit overnight) to get the aromatics to express. Then you get the cherry fruit, tar and rose petals from the Nebbiolo underpinned with the deep plum, a kiss of wild strawberry and rustic brown sugar notes from the Charbono. Fleshy and ultra-supple with fantastic-but-tightly-wound fruit wrapped around nicely integrated tannins - perfectly elegant but with a robust core that will allow for extended ageing and tremendous complexity down the road.

Obviously, the best of this wine is out ahead of it but I think it will be quite enjoyable this Fall so long as you give it plenty of air.
69% Charbono, 31% Nebbiolo (100% estate Windrow Vineyard)
100% neutral French oak
12.9% alc.
500 x 6-packs
Bottled February 19th, 2021