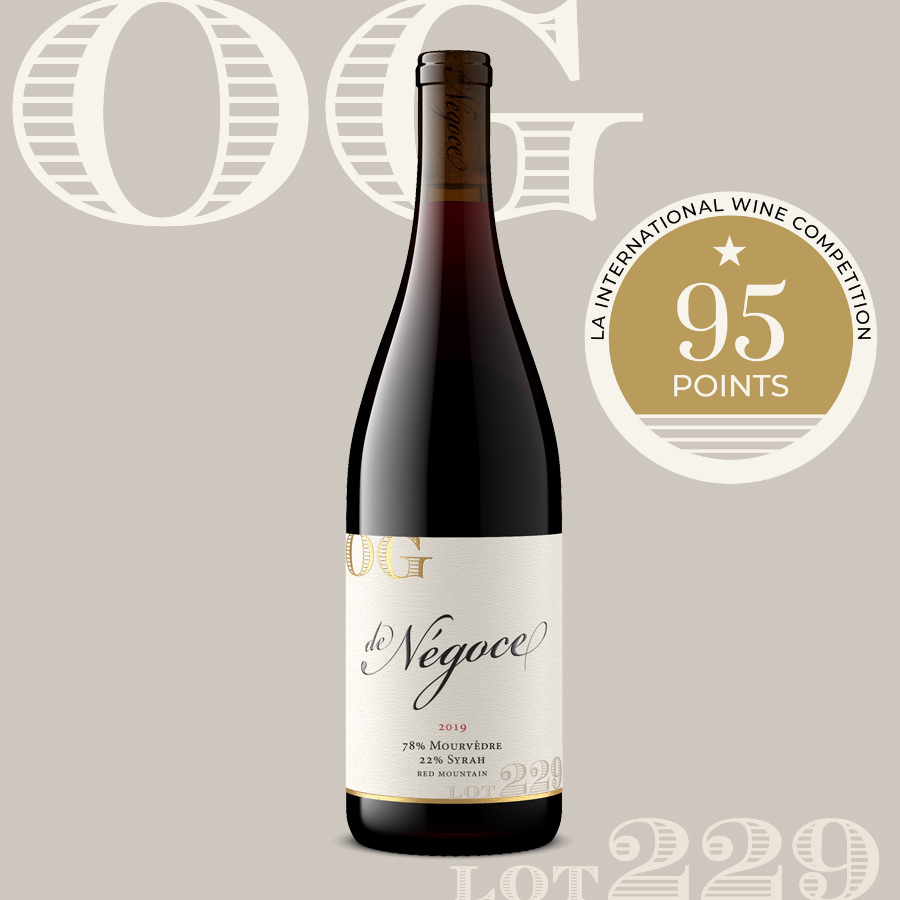 BEST OF CLASS, GOLD MEDAL - 95 Points 2022 LA International Wine Competition
This back up the truck opportunity is a don't miss for Rhone-lovers!
I originally fell in love with the Mourvedre component here. It was the first real stand-alone quality Mourvedre I had ever sourced.

So, I was all set and very excited to bottle this as "the best Mourvedre ever" when the winery came back and offered us a small lot of Syrah from the same vineyard, the legendary Ciel du Cheval vineyard in Red Mountain. I was against blending the two in my head because the Mourvedre was so fantastic on its own. But the result was undeniable - these two wines belonged together.
And then, as you likely know, we blended a chunk of this into the the (now sold out) Lot 231 Rocks District/Red Mountain GSM and there went my stand-alone Mourvedre.
Oh well, maybe next year.
Having said that, I really shouldn't complain - the resulting Red Mountain Mourvedre/Syrah is an absolutely fantastic wine. Super sexy, lithe and incredibly well-built, it'll drink well in its youth and age beautifully for another 10-15 years. Should be in great shape for BBQ season 2022.

Tasting Notes from tank sample prior to bottling: Aromas and flavors of Santa Rosa Plum, herbs de Provence, braised lamb, and seasoned spruce grace this Rhone blend. The ethereal and elegant structure of the Mouvedre is complexed with the rich and muscular Syrah, resulting in a uniquely vibrant, juicy and structured blend. Fantastic.

78% Mourvedre, 22% Syrah, 100% Red Mountain
60% new French oak
14.9% alc.
Bottled October 26th, 2021
350 cases available