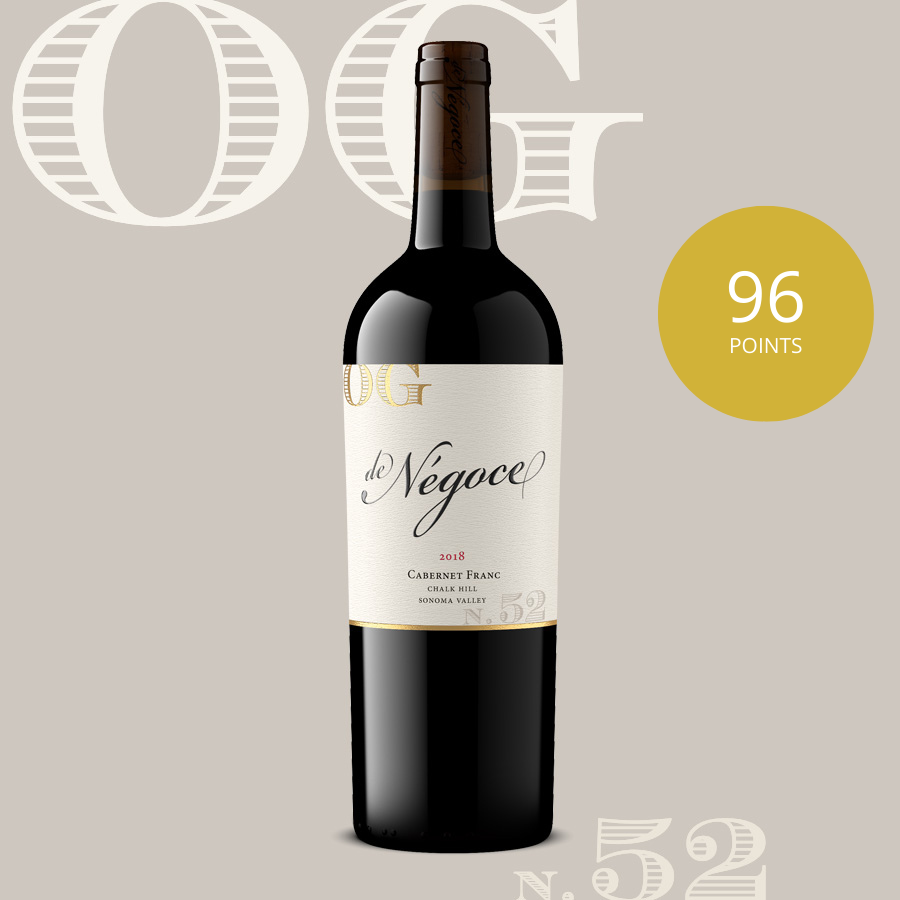 Winner: Best Cabernet Franc
96-points, Platinum Medal
2021 Sommelier Challenge Wine Competition

Cabernet Franc fans rejoice! This wine is such an overt steal, you won't believe it. It's got the cherry, it's got the complementary green (balanced perfectly) and it's got the acidity and grip to push all the flavor out into the distance. It is perfectly extracted, and has a long life ahead. You won't regret buying a case of this. A Platinum Award winner at the 2021 Sommelier Challenge International Wine & Spirits Competition.
96-POINTS Sep 21, 2021
N.52 2018 Chalk Hill Cabernet Franc is from same producer as N.51 2018 Sonoma Mountain Cabernet Franc. Whereas the Sonoma Mountain wine site is at an elevation of approximately 700 feet, this Chalk Hill site is at approximately about 400 feet and the difference shows here shows in subtle ways with a little bit more fruit, slightly less acidity and just a kiss of unctuousness on the palate. Both weigh-in around 12.5% alc. however and are beautifully fresh and lively throughout.

Coffee beans, dark earth, rose petal and pretty cherry fruit are bright and fresh on the nose - I would not hesitate to add pleasantly piquant to that description as well. Soft and juicy on entry with crunchy acidity framed against ample tannins, it finishes with a beam of pure cherry minerality haloed by lovely rose petal florals. Absolutely delicious and eye opening to what can be produced on the north coast.
Check-in tasting 6.12.21 - It never ceases to amaze me that this elegant, beautiful wine was produced from Chalk Hill fruit. The ripeness at 12.5% alc. is surprising. Fantastic stuff and will age beautifully as well drink beautifully on a warm summers day.
______________________
100% Cabernet Franc
22 months in 100% neutral French oak
12.5% alc